Budapest: best places for a home and a holiday in Hungary's capital
Budapest is the capital of Hungary, its biggest city and home to about 17% of the population. It measures 525 sq km in total, which is five times bigger than Paris. There are many advantages to having a pied-a-terre here in the heart of Europe: not only is it a historical city built on natural hot water springs, but it's also close to some excellent ski slopes and beach resorts.
Key facts
House prices gained 10% year-on-year by Q4 2015.
50% of foreign buyers in Hungary choose Budapest.
The Danube separates the city into three main parts: Buda, Obuda and Pest.
The "Castle District" and "Highlands" are the most expensive areas.
Budapest was officially created in 1873 by uniting several small towns.
In 2013, the local real estate market bottomed out as a delayed result of the 2008 crisis, but it had already bounced back by 2014 with prices gaining as much as 20% over the year. The market is now on the up-and-up with authorities delivering four times more construction permits in 2015, compared to the previous year. By the end of last year, sales volumes had increased by 25% and experts now expect the market to finally reach pre-crisis levels in 2016. About 50% of foreign citizens interested in property for sale in Hungary buy apartments in Budapest.
-> Hungary makes top 5 European countries to buy property in 2016
Budapest is divided into 23 districts (kerület) and the Danube separates the city into three main historical parts: Pest on the East Bank, Buda and Obuda on the West Bank. This guide focuses on the six districts of Buda, the most pleasant part of the city.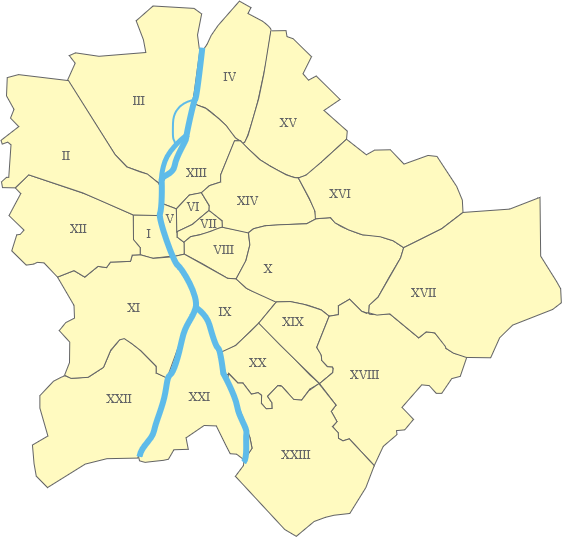 | District | Hungarian name | Lowest price | Average price | Highest price |
| --- | --- | --- | --- | --- |
| I. "Castle District" | Várkerület | 1,230 | 1,725 | 3,200 |
| II. — | — | 0,835 | 1,650 | 2,800 |
| III. Obuda | Óbuda-Békásmegyer | 0,685 | 1,200 | 2,065 |
| XI. New Buda | Újbuda | 0,940 | 1,540 | 2,370 |
| XII. Highlands | Hegyvidék | 1,050 | 1,850 | 2,850 |
| XXII. Budafok-Teteny | Budafok-Tétény | 0,570 | 0,915 | 1,420 |
District I: "Castle District", a tourist mecca
Good for: history lovers
Average price: €1,725/sq m
Most tourists start off in District I, Budapest's Old city, aptly named "Castle District", after the old Buda castle (Budai Vár). This area is home to the capital's main landmarks: the Royal Palace (Királyi Palota), the National Gallery (Magyar Nemzeti Galéria), the House of Hungarian Wines (Magyar Borok Háza), Fisherman's Bastion (Halászbástya), the History of Budapest Museum (Budapesti Történeti Múzeum), the National Széchényi Library (Országos Széchényi Könyvtár), Matthias Church (Mátyás templom). Out of all these locations, the Royal Palace and Fisherman's Bastion are the most popular points of interest. The best baths in Budapest, Gellert (Gellért Fürdő) and Rudas (Rudas Gyógyfürdő és Uszoda), are also in District I.
Tip! There are limitations on transport in the Castle District that only allow locals and Hilton guests to use private vehicles – all other visitors must use public transport or taxis.
Many residential buildings here are part of the country's historical heritage, which greatly limits what owners can do with their homes in terms of renovation and planning. There are hardly any houses for sale and a limited number of renovated apartments on the market. A modest apartment in Castle District costs at least €130,000.
District II: central suburb for the elite
Good for: families and high-net worth buyers
Average price: €1,650/sq m
District II is popular among wealthy foreign citizens and most of the embassies and international schools are located here. The main draw of the district is the many woods, forests and parks. It takes 30 min to drive to the centre, giving inhabitants plenty of privacy. Rose Hill (Rózsadomb) is the most prestigious part and has a wide choice of houses and villas with land and gardens for sale.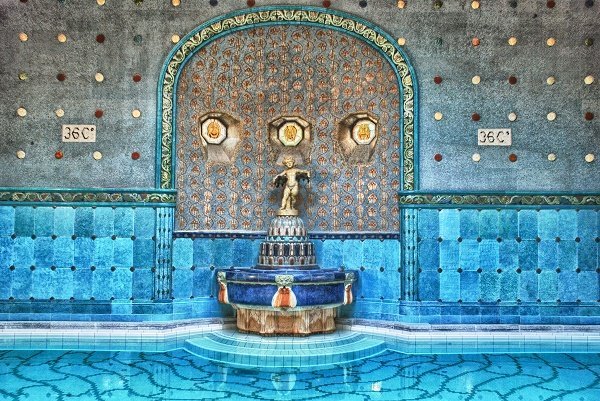 The district has everything you could need including good infrastructure and amenities as well as several thermal springs and spa centres like the Lukacs Baths (Lukacs Gyogyfurdo) and Veli Bei (Veli Bej Fürdő). There is also a riding school (Petneházy Lovasiskola), golf courses and a large shopping centre (Mammut) with a cinema and bowling alley.
There are a lot of new residential complexes under construction in District II. For instance, the Völgyliget Residence has modern apartments for sale (units ranging from 50 to 240 sq m) starting at €150,000. In general, apartment prices vary from €90,000 to €350,000 and houses from €220,000–2,000,000.
District III: Obuda, a trendy historical hybrid
Good for: young people
Average price: €1,200
Obuda is the oldest district in Budapest. Its name translates as "Old Buda", even though there is not much left of the original architecture after panel buildings replaced more ancient constructions in the XX century. Nowadays, District III is an eclectic mix of all eras and architectural styles. The central area of Obuda, where most of the landmarks are, still has the ruins of an old Roman settlement Aquincum as well as the Victor Vasarely Museum (Vasarely Muzeuma) and Zichy Palace (Zichy-kastély).
District III is a vibrant and young with lots of new restaurants, shops and trendy bars opening all the time. During the summer, there are many art exhibitions, theatre festivals, jazz and classical music concerts.
The most attractive residential areas are Római and Csillaghegy where apartments cost €90,000–130,000 on average. More affordable property (from €25,000 to €35,000) can be found in Békásmegyer, but mainly in unattractive grey blocks of flats.
District XI: Ujbuda, for students and artists
Good for: young people
Average price: €1,540
Ujbuda, which translates from Hungarian as "New Buda", has the biggest share of population in Budapest. Campuses of the University of Budapest (EötvösLoránd Tudományegyetem) and Budapest University of Technology and Economics (Budapesti Műszaki és Gazdaságtudományi Egyetem) are located here. The presence of many students has given rise to a colourful entertainment industry in the district. It is also home to one of the main transport hubs in Budapest, Moricz Zsigmond square (Móricz Zsigmond körtér), where metro, tram and bus lines converge and connect to all parts of the city.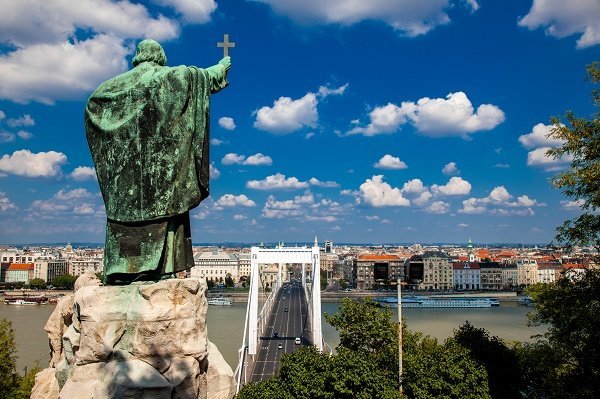 District XI, once an elite residential quarter, is now a great family area with a range of international schools. Foreign buyers usually choose homes in quiet neighbourhoods like Sashegy and Sasad. Gellert Hill also has a good range of real estate on offer with apartments from €150,000 to €220,000 and houses from €500,000.
District XII: Highlands, the Hollywood of Hungary
Good for: high-net worth buyers
Average price: €1,850
The "Highlands" is the only district without access to Danube, but it is located on a hill surrounded by forests and vineyards, which is why it's nicknamed "the lungs of Budapest", as well as "Hollywood Hills". This is where the president and prime minister live, alongside many prominent Hungarian politicians. There are many international schools in the Highlands. The only drawback is the lack of public transport in the district.
Tip! During the winter, the hills become ski slopes and during the summer, locals come out to barbecue and ride bicycles. It is home to the highest point of the city, Janoshegy Hill, which has a panoramic view of Budapest.
If you are planning to live in District XII, you will need a car. Property prices here are some of the highest in the city. House prices start from €300,000 and a villa with a view and a swimming pool costs about €1.3–1.7M.
District XXII: Budafok-Teteny, wine and culture
Good for: families with children
Average price: €915
Budafok-Teteny is the historical heart of Budapest's vineyards and still supplies most of the capital's wine and champagne abroad, which is why you will find several processing plants and warehouses as well as vast underground wine cellars. Every autumn, there is a wine festival with tours and tastings.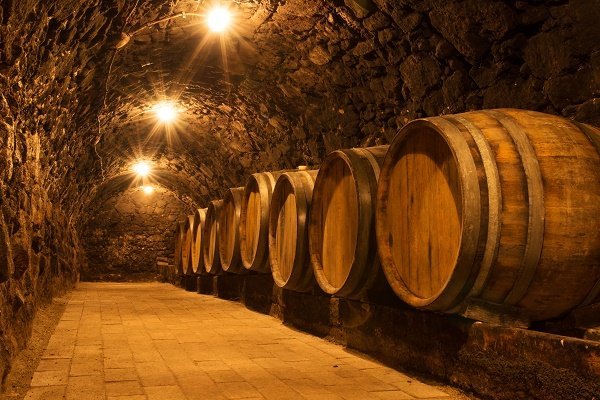 The district hosts regular theatre and elite orchestra performances as well as dance shows. It also has plenty of restaurants, shopping centres and an aquarium. The central square is currently being renovated to accommodate a public leisure area and a new farmer's market.
Property prices in Budafok-Teteny are growing, especially for apartments and houses in the upper part, Rózsavölgy, a place that is popular with actors, artists and musicians. Houses prices start from €150,000 and apartments from €40,000–50,000. Elegant mansions, once owned by local tycoons and wealthy merchants, cost about €450,000.
Tranio recommends:
for families with children: District II, Ujbuda (XI), Highlands (XII) and Budafok-Teteny (XXII)
for young people: Obuda (III) and Ujbuda (XI)
for high-net-worth investors: District II and Highlands (XII)
for history lovers: Castle District (I)
Julia Gushchina, Tranio
Subscribe not to miss new articles
We will send you a content digest not more than once a week
Subscribe
Done!