Commercial property in Spain: a step-by-step guide to closing the deal
It takes several months to finalise a transaction for commercial property in Spain. There are sixteen steps to making it work.
1. Determine the parameters of the investment project. First you must establish the main requirements of your investment project: budget, yield, location, type of property, mortgage needs, duration of investment, type of rental contract, availability and types of tenants. Consulting a taxation specialist is optional at this stage, but can provide insight as to how to structure the transaction. Once you have done this, you can start looking for property.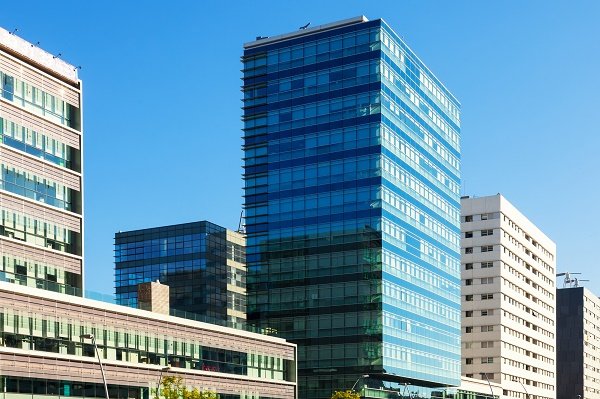 2. Find a broker. It's best to work with two or three real estate agents. This is when a broker, like Tranio, can help. Brokerages should have many partners, thus increasing the chances of finding options to suit your criteria. Further into the process, you can decide what agent is best suited to the job. The real estate agent should help you refine your investment parameters and decide on the final requirements for your purchase.
Tip! Brokers and agents have access to exclusive properties that are not available to the general public.
3. Select options from property listings. Once you have selected several properties, you will have access to more detailed information: type of property, location, tenants, lease terms (duration, rate, terms of prolongation), price, cap rate, transaction costs. You may be asked to sign a non-disclosure agreement (NDA) that prohibits you from sharing information about the property or transaction.
4. Sign a contract with the broker and/or agent. Once you are on the right track to securing a property, you will be asked to sign a contract with broker and/or agent. The contract simply obliges you to pay the commission once the deal is finalised. If there are other paid services offered (meetings, viewings, and negotiations), the contract will stipulate the price that you will be required to pay.
Tip! Remember good investment property goes fast, that's why it's important to work out the details before starting your search.
5. View the property. It's important to view the property when possible to get a whole picture of the investment. An agent will go with you to review the different features and should share details about future development projects in the area that could help or hurt your investment. If you don't speak the local language very well, it is best to engage a professional translator (for an additional fee) to make sure you get the correct information.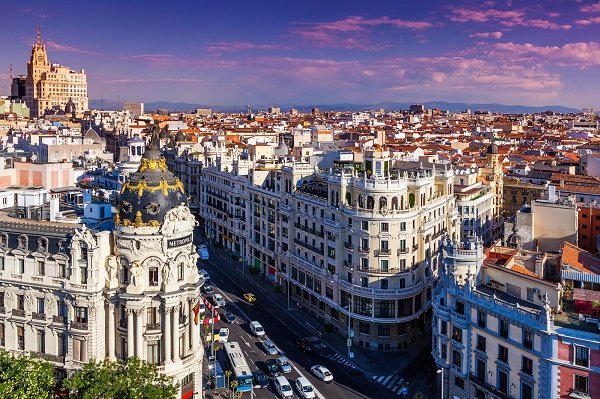 6. Sign a Letter of Intent (LOI). Once you have selected your future purchase, you need to sign a Letter of Intent confirming your interest in additional information and documentation about the property and transaction. For big investments (e.g., hotel, shopping centre, etc.), the LOI should be executed on a letterhead bearing a stamp and contain information about the agency. As buyer, you should attach proof of funds to the letter. The agent presents the LOI to the owner who decides whether to provide additional information or not.
7. Get full details regarding the property. It generally includes information about the seller, encumbrances (way-leaves or mortgages), a copy of the lease agreement, recent extract from the state property register, confirmation of lease payments, proof of property tax payment (Impuesto sobre Bienes Inmuebles, IBI) and communal area bills paid by the tenant, when appropriate. At this stage, you will need a legal advisor to review the documents.
-> Cheap mortgages in Europe: don't rent, buy!
8. Sign the private sales contract. If you are lucky, you only need to pay a deposit (€3,000–9,000 on average), confirmed by a deposit payment contract (señal), for the seller to take the property off the market. This document also contains information about the seller, property price and main property characteristics. The deposit is non-refundable. However, in most cases, you will need to sign the private sales contract (contrato privado de compraventa), especially since good investments are hard to find and the sellers know this. The private sales contract includes in-depth information about the property and parties and, more importantly, requires you to make a down payment (arras), which is usually 10% of the price. If the seller walks away, they must reimburse double the amount, but if you walk away, you lose your money. Once the contract is signed, you have three months to conduct the due diligence, complete the formalities and close the deal.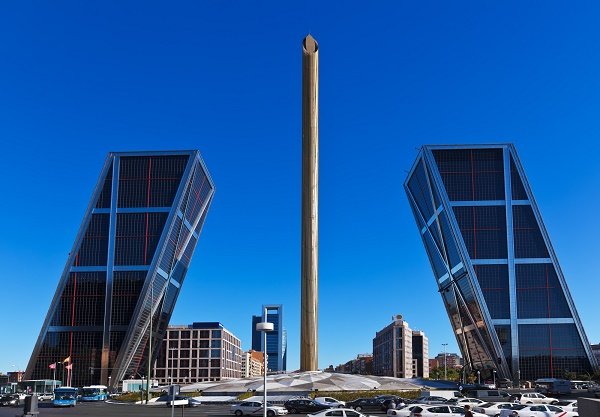 9. Get an identification number. Foreign citizens need an identification number (Número de Identificación de Extranjero, NIE) to buy property, vehicles, open a bank account, create a legal entity or conduct financial transactions in Spain. The NIE does not give you the right to enter or reside in there. You will need to fill out an EX-15 application (in Spanish), which is then certified by a notary who specifies your purposes in Spain. You will need your passport to complete the application.
10. Open a Spanish bank account. Spanish legislation requires property purchases to be paid from a local bank account. You need a passport, an income statement for the last three months and a tax declaration to open a bank account. Private entrepreneurs also need confirmation of business ownership (or participation in a business) that includes the country of registration, an income statement and description of activity (link to website is sufficient). It's better to open a bank account prior to finding an appropriate property as the availability of funds on the bank account increases seller's trust towards the buyer. There are strict regulations on money laundering in Spain so you must be able to prove the origin of your funds.
–> Transparency and money laundering laws in Europe
11. Establish a legal entity. There are two types of transactions: Asset Deals and Share Deals. In Asset Deals, the property is bought directly from the seller. Share Deals happen when property is purchased via a company in which the buyer has shares. If the investment exceeds €1 million, Tranio does not advise investing as an individual, especially a non-resident, because non-residents are charged 24% income tax in Spain (non-deductible). To avoid this, you must obtain a residence permit or buy through a legal entity. You should consult a local tax specialist on this question. Here are the two main considerations before making a decision:
type of commercial property (i.e., it is preferable to buy hotels, short-term tourist lettings, long-term residential property, shopping centres via the Share Deal structure)
the value of proposed business activity will determine potential expenditures and tax write-offs.
How to establish a company in Spain
Limited liability companies (sociedad limitada) and a public limited company (sociedad anónima) are the most common business structures. The process takes about one month. In order to establish a company, there must be:
founders (owners)
an administrator (Spanish resident) with prescribed rights and powers
description of the type of business
corporate structure
A contribution to the share capital must be transferred to a bank account (at least €3,100) and all founders must have an NIE. The Articles of Association must be signed in presence of a notary public who will send it to the Chamber of Commerce (Cámara de Comercio de España) that assigns a tax number (Certificado de Identificación Fiscal, CIF). A lawyer orders a company seal and obtains the relevant licenses. Usually it costs at least €1,500 to establish a company in Spain, including taxes and fees but not the share capital contribution.
Some property is sold together with its established business. However, it is advisable not to buy an existing company, because its history, debt and encumbrances are unknown and due diligence will incur additional expenses. It is cheaper to register a new company.
12. Apply for a mortgage (if necessary). A client can either get a new mortgage or accept the encumbrance of the property (transfer of mortgage), if this is applicable (depends on the situation). The bank looks into the solvency of the client, profitability and liquidity of property. In the case of a mortgage transfer, terms and conditions might have to be amended (depends of the situation). After choosing a bank, the buyer collects all the necessary documents (passport, bank statements, income statements, lease agreement and other property documents). Banks give mortgages at the Euribor rate, with additional 3–4% for non-residents. You will have to contribute 40–50% of the funding.
13. Choose a notary public. In Spain, the buyer gets to choose the notary for the transaction. As a rule, you must make an appointment at least one week ahead of the final signing and provide the notary with all the documents so all parties are familiar with the contract. The notary orders the property register extract (Registro de la propiedad) to confirm ownership and any encumbrances several days before the signing. The role of a notary is to oversee the execution of the contract, therefore they are neutral and cannot act in the interest of either party.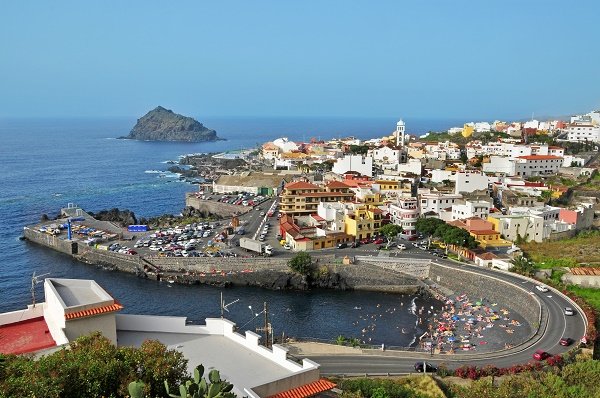 14. Sign the sales contract. The buyer and the seller sign the contract in presence of the notary. You will be given a notary act (copia simple de escritura pública de compraventa) while the original documents are sent to the tax authorities and property register.
15. Pay the money. The remaining sum is paid upon the execution of the contract by cheque issued from a Spanish bank account.
| | |
| --- | --- |
| VAT/Transfer tax | 21.0 / 6.0–11.0 |
| Stamp duty | 1.8 |
| Agents commission | 3.0–5.0 |
| Notary and registration fees | 0.5–1.5 |
| Legal fees | 1.0 |
-> Taxes in Spain: buying, capital gains, income, corporate, inheritance and more
VAT on new property (21%) can be reimbursed by the tax authorities if the property earns money.
You will also have to pay for due diligence on the property. Fees, as noted below, may be higher if the property has several/extraordinary tenants or a complex management structure for example.
| Type of due diligence | Description | Fees, EUR thousands |
| --- | --- | --- |
| Legal | Lawyers review the lease agreement, encumbrances and potential debt as well as construction permission | 2.5–5.0 |
| Financial & Tax | Tax consultants establish the maintenance costs, potential income and tax payable | Up to 2.5 |
| Risk | Expert evaluation of possible development of the location and the effect of current and potential competitors | 5.0–10.0 |
| Technical | Evaluation of technical condition of property | Depends on property condition |
–> Due Diligence: a short guide for property buyers.
16. Register the property with Spanish authorities (Registro de propiedad). The process usually takes a month before you receive a notarised Title Deed and an extract from the register (escritura pública de compraventa).
Yulia Kozhevnikova, Tranio
Subscribe not to miss new articles
We will send you a content digest not more than once a week
Subscribe
Done!