Costa Blanca: affordable property on Spain's sun-drenched coast
Alicante is Spain's most popular province for foreign property buyers. According to Q1 2018 statistics of the Association of Land and Mercantile Registrars of Spain (Colegio de Registradores de la Propiedad, Bienes Muebles y Mercantiles de España), 41% of all real estate transactions in Alicante involved foreign nationals, while nationwide that figure was a mere 13%.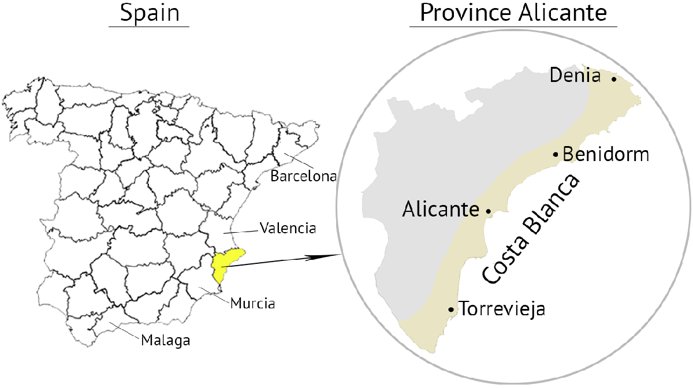 Costa Blanca is over 200 kilometres of Mediterranean coastline in the Alicante province. It is one of the most popular tourist destinations in the country, and for good reason; there are 320 sunny days per year, warm winters, hot summers and over 60 beaches awarded a Blue Flag for their quality. The southern part of the coast, where the famous Las Salinas de Torrevieja pink salt lakes can be found, is especially popular. All this makes the south of Costa Blanca a great place for both relaxing and investing; foreign nationals buy property in the region and the abundance of tourists lease them.
Costa Blanca demand outpacing national average
The Alicante province makes it into the top three most popular Spanish tourist destinations. According to the Association of Registrars, 10,000 real estate transactions were closed in Alicante in Q1 2018, which was 18% more year on year. Nationwide growth was slightly lower; during the first three months of 2018, 15% more properties sold than the previous year.
Top 6 Spanish provinces by the number of residential real estate transactions closed in Q1 2018
Province

Number of transactions, thousand

Increase against

Q1 2017, %

Madrid

18.9

+19.3

Barcelona

14.3

+10.9

Alicante

10.2

+17.8

Málaga

7.9

+9.4

Valencia

7.5

+20.3

Balearic Islands

4.2

+11.6

Spain

128.9

+14.7

Source: Colegio de Registradores de la Propiedad, Bienes Muebles y Mercantiles de España
Real estate is being bought more actively in the south of Costa Blanca than in the north. According to the Spanish Ministry of Development (Ministerio de Fomento), the highest numbers of transactions during the first three months were closed in the cities of Alicante and Torrevieja (1,700 and 1,400 respectively) where transactions are growing faster than the provincial or the country's average by 28% against Q1 2017.
Property prices gradually rising
According to the country's real estate web portal Idealista, in June 2018, the average price per square metre ran at €1,664 in Spain. Real estate is cheaper than the nationwide average in the Alicante province at €1,331/m², which is also twice cheaper than in the heated markets of Madrid, Barcelona and the Balearic Islands, but 10–20% more expensive than in neighbouring Valencia or Murcia. Prices in Alicante, according to Idealista's estimates, are growing slower (the annual gain by June 2018 amounted to 5% v 7% nationwide) but faster than in the neighbouring Valencia and Murcia (3% and -0.5% respectively). As for provincial capitals, the price growth potential in Alicante is significantly higher than in Barcelona or Madrid, for instance, where the prices have almost reached the pre-crisis peak level.
Average residential real estate prices in Spain, Q2 2018
| Province | Average price, €/m² | Quarterly increase, % | Annual increase, % |
| --- | --- | --- | --- |
| Madrid | 2,868 | +7.3 | +18.9 |
| Barcelona | 2,787 | +5.2 | +19.1 |
| Balearic Islands | 2,653 | +1.7 | +19.8 |
| Málaga | 2,034 | +4.0 | +12.2 |
| Alicante | 1,331 | +0.9 | +5.0 |
| Valencia | 1,215 | +1.9 | +3.0 |
| Murcia | 1,027 | +0.4 | -0.5 |
| Spain | 1,664 | +2.7 | +7.0 |
In the large cities of southern Costa Blanca, the price growth rate exceeds the provincial average. In Torrevieja, the annual gain by Q2 2018 amounted to 9.4% v 7.4% in the province. However, the average residential property price remains moderate. According to Idealista, €1,263/m² and €1,360/m², respectively.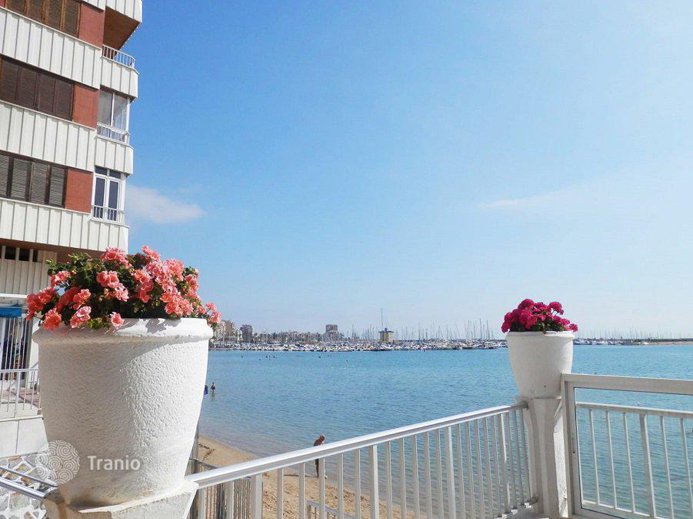 Residential property sprouting up over the region
Today, Alicante is building properties at the highest rate seen since 2008. According to Spanish media outlet Expansión, 2,100 residential units started to be built in the Alicante province in Q1 2018, 73% more than during the same period of the previous year. A total of 8,300 residential units are to be brought to market in 2018, 1,900 units more than 2017. According to Anna Boyarchukova, Tranio sales manager for Spain, "the construction growth is a sign of market recovery".
At the moment, the existing residential Costa Blanca property is in higher demand than the newly built real estate. In 2017, the number of sales transactions in the existing real estate market exceeded that of newly-built property five times over. However, experts expect the interest towards new builds to grow thanks to an increase in construction volume.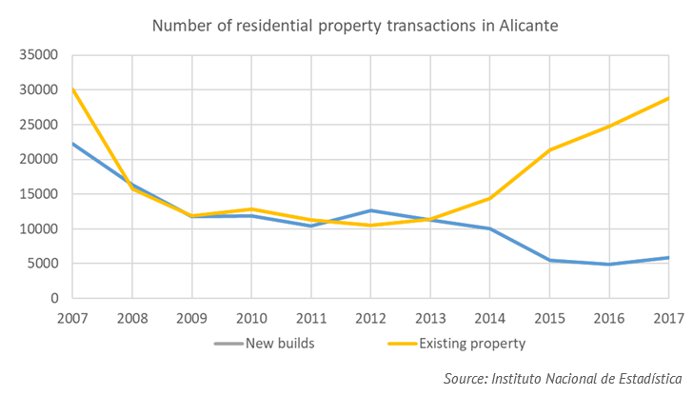 Profitable lease
According to the National Institute of Statistics (Instituto Nacional de Estadística), Alicante is the fourth most popular Spanish province for tourists who rent apartments. In May 2018, there were 88,000 of them. According to Spanish media outlet El Mundo, tourists spent 7.7 million nights in Alicante apartments in 2017, and Wimdu, a short-term apartment rental service, earned 48% more in the province compared to 2016.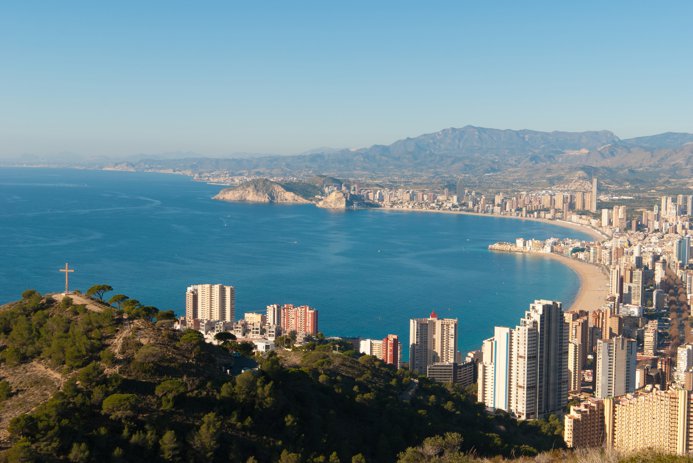 As for long-term leases, the rental rate per square metre was €6.7 in Q1 2018, according to Idealista's statistics. Rental rates are still lower in Alicante than in other coastal provinces, or indeed nationwide, but are increasing. For instance, the rental rate has gone up by 11% in just a year.
Average rental rates for residential property in Spain in Q1 2018
| Province | Rental rate €/m² | Quarterly increase, % | Annual increase, % |
| --- | --- | --- | --- |
| Barcelona | 16.0 | +1.1 | +1.6 |
| Madrid | 14.8 | +3.3 | +9.6 |
| Balearic Islands | 14.0 | +12.1 | +18.2 |
| Málaga | 9.6 | +2.5 | +15.8 |
| Valencia | 7.6 | +6.5 | +13.3 |
| Alicante | 6.7 | +1.2 | +10.8 |
| Murcia | 5.9 | +3.8 | +13.2 |
| Spain | 10.6 | +8.8 | +18.3 |
According to Sociedad de Tasación, a real estate appraisal company, Alicante is one of the four provinces where rental yields have grown the most in the last year. By July 2018, the rental yield rate increased by 7.7%, reaching 5.7%. Experts estimate the Alicante real estate market to be low-risk and the typical income-generating property — an apartment up to 55 m² — to yield about 7% per annum.
According to Ms Boyarchukova, one of the main property demand drivers is the low mortgage rates. And the south of Costa Blanca is a great resort destination for buyers with modest budgets. "The region is easily accessible from anywhere in the world for both tourists and the investors themselves", she commented. "Alicante International Airport is the fifth largest in Spain and just an hour's drive away from any city on the 'White Coast'".
Subscribe not to miss new articles
We will send you a content digest not more than once a week
Subscribe