Data: price per square metre and deals number of Dubai off-plan property market are still on the rise in February 2023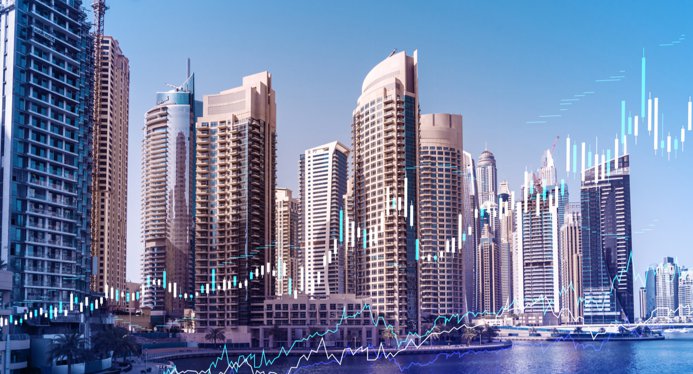 International real estate broker Tranio analysed the data on property transactions of February'23 released by Dubai Land Department. The data shows that the growth of market volume has slowed down compared to January of this year, but increased compared to the same period last year.
According to Dubai's real estate registry, 5,084 transactions with off-plan residential properties were recorded in the Emirate in February 2023. In January, more than 11% of deals were recorded — it amounted to 5,775. Nevertheless, the number of transactions in the off-plan housing segment has nearly doubled, compared to 2,577 deals registered in February 2022.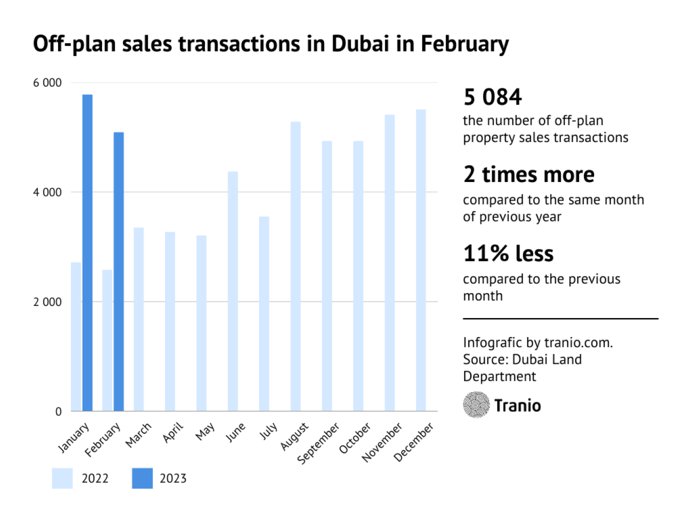 The value of Dubai's off-plan housing market in the past month is estimated at 3.6 billion US dollars, which is a 3 times increase year-on-year.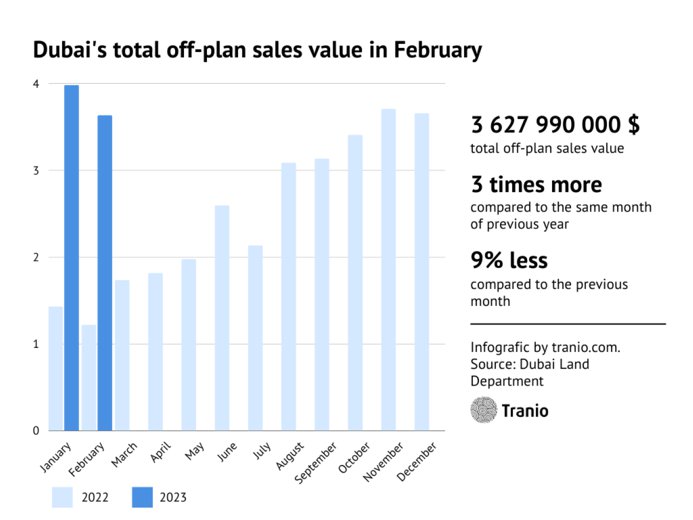 The average price of off-plan housing in Dubai has reached 4,891 US dollars per square metre in February 2023. A year ago, the average price of off-plan residential properties was 4,790 US dollars per square metre, that is 8% less than the current figure.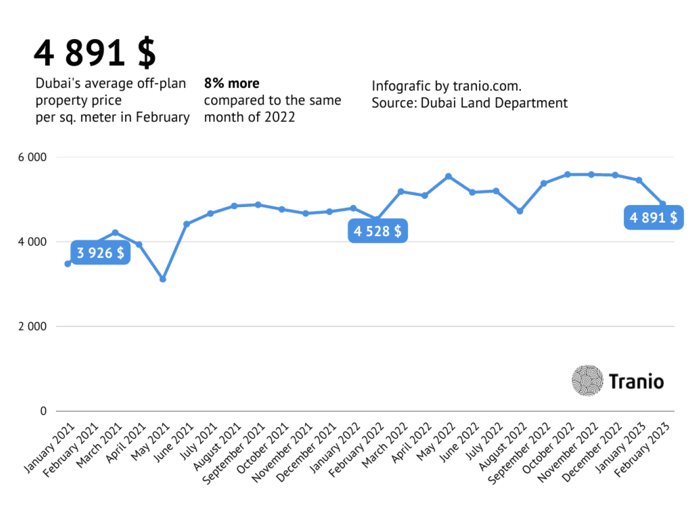 Subscribe not to miss new articles
We will send you a content digest not more than once a week
Subscribe
Top 5 Articles of the Month