Dreaming not of the sea, but of living near it: a Tranio client on how she moved to Turkey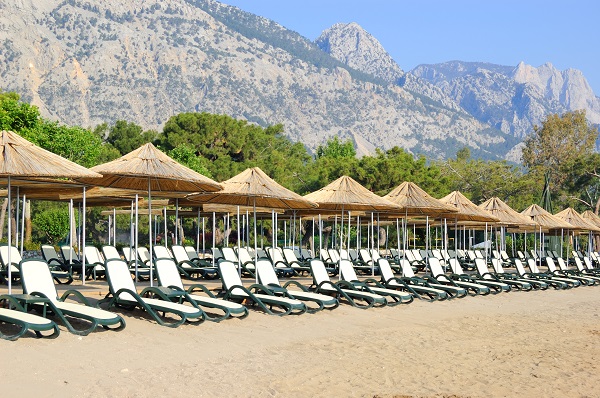 Upon finishing her studies in Italy, Kristina did not want to leave the sunny Mediterranean coast, so she decided to move and obtain permanent residence in Turkey. She lives in her own flat in Antalya on the southern coast and is happy to share her impressions of this hospitable country and the process of buying a local property.
— Kristina, you were studying in Italy, but decided to leave for permanent residence in Turkey. Why?
— I had the idea of moving to Turkey on my mind two years ago, although I had been in the country as early as my teenage years; back then, however, I honestly had no thought of getting my own residential property there. Upon receiving a degree in fashion design in Italy, I came back to Russia for a while and realised that I would like to live in a warmer climate and near the sea. Italy is very beautiful and I enjoyed living there, but it's not quite my kind of country, while in Turkey I feel much more comfortable. The people are very friendly, and they are always ready to help; there are also a lot of Russian citizens, which is great.
An important advantage of Turkey is the transport accessibility and visa-free entry for Russian nationals: my relatives don't have to apply for a visa each time they want to visit me.
— Why did you choose to live in Antalya and not, for example, in Istanbul?
— I visited Istanbul, but the city didn't impress me much. It is more suitable for tourism, I think: beautiful and colourful, but too chaotic like any other metropolis. At 18, I would probably have enjoyed living in Istanbul, but for now Antalya is more appealing to me: I'm not ready to endure the stress of big city life.
Antalya is perfect for permanent residence. It's a large city where you can live, work and rest not only by the sea, but also near ski resorts a stone's throw away. Antalya has well-developed infrastructure and is handicap-accessible (it is good to see that the city authorities take care of their residents). At present, I can't name a single disadvantage of living there.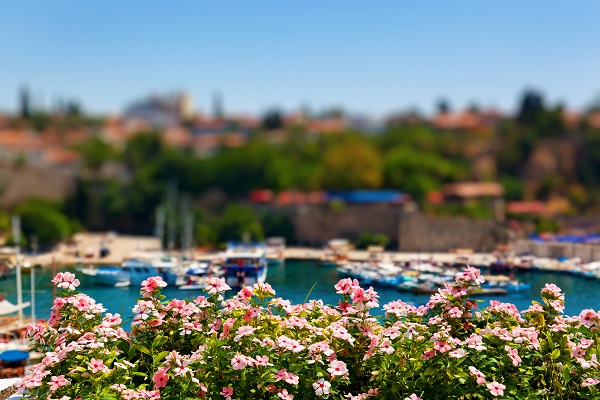 — Did you contact Tranio right as you started your property search?
— I began searching for property in Turkey online; I came across Tranio's website and submitted a request for a property I liked. Maria Zharaya, your Sales Manager for Turkey, contacted me the next day. At that point in time, I was not entirely sure about buying and moving yet, but I stayed in contact with Maria and began selecting properties.
— Did the unraveling of Russo-Turkish relations in 2015 affect your choice?
— I got in contact with Maria immediately after the events of November 2015, and she said that there was nothing to worry about. Indeed, nothing changed in Turkey: I didn't notice any sidelong glances and nobody gave me the cold shoulder upon my arrival in Antalya. Actually, a lot of Russian and Russian-Turkish families live in Antalya, and everyone has been waiting for the relationship between our countries to improve.
— What were the viewings like?
— I got only pleasant impressions: I viewed many options, and all of them were high-quality ones. Maria and her husband Anton, who took me to the viewings, considered all my preferences and didn't impose their opinions on me. Just before going to Turkey, I'd read on the forums that some buyers came to the location, but nobody met them or they were accommodated in bad hotels; I was anxious, but everything turned out easy and smooth in my case.
— What property options did you consider in Turkey? What did you choose ultimately?
— After the dollar exchange rate jumped, I had to reduce my expectations a little. I considered buying a small villa initially, but ultimately I chose a duplex apartment (in Turkey they simply call it "duplex"). It is located on the top floor, so I have a feeling of living in my own house. In addition, the duplex is situated in a new building, and nobody was living there when I moved in. The house is gradually filling up with residents now, and I've already met my nearest neighbours.
The building has a communal swimming pool and several barbecue grills, but it is designed precisely for permanent residence and not for holidays. Those who want to buy a flat to spend their holidays in choose residences that are residential complexes with service packages similar to those of a hotel.
— You wanted to live near the sea. How close is it to your home? Do you have a good view?
— I was not interested in a beachfront property, as it wouldn't be very comfortable to live there in winter due to the strong wind. However, I was looking for a property within walking distance of the sea. My home is short of a fifteen-minute walk away from the seafront. I like the very idea that I'm dreaming not about the sea, but about living near it and being able to take strolls along the shore at any time.
My terrace looks out on a beautiful panoramic view of the West-Taurus mountains. The other windows also face the mountains, as well as a new residence nearby.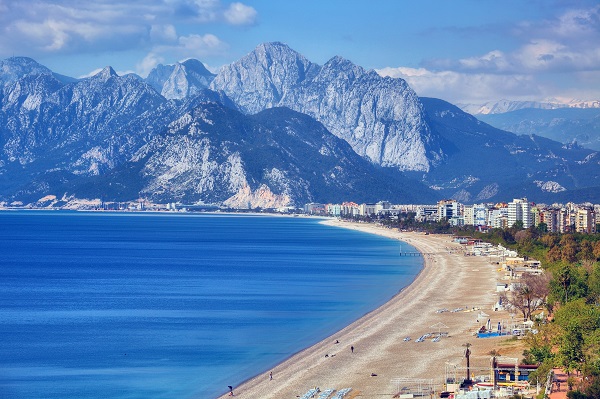 — Tell us about the neighbourhood where you live.
— I live in a neighbourhood with a funny name, "Hurma" ("khurma" means "persimmon" in Russian); there are a lot of new buildings, but it's cosy. Hurma is part of the Konyaaltı city district. Near Hurma, a major infrastructure project is underway on the Boğaçayı River: in the future, a beautiful seafront, public spaces, a marina and new residential properties will appear where the river meets the Mediterranean Sea.
— Have you already equipped your new flat?
— The flat was in good condition, so I did not have to do anything extra regarding repairs or renovations. Maria recommended some local shops to me, but so far I've only had time to buy the most essential furniture. When I learn enough Turkish, I'll continue furnishing the flat: given my educational background in design, I have a lot of ideas already.
— Did you experience any difficulties when executing the transaction? Did the property registration take long?
— In total, buying and registering the property took two weeks at most, and everything went smoothly. I am very grateful to Maria and Anton for getting everything finished so quickly. What is more, I can still ask them for help at any time. Marketing a property is easy, but leaving a positive impression, managing the transaction and interacting with the buyer all take considerable effort. I meet Maria and Anton regularly: they know how I'm doing, and we even exchange holiday greetings.
— What about getting a residence permit?
— I will soon apply for a short-term residence permit, which is valid for one year. You can fill in the pre-registration form online. To reside in the country, you're required to prove that you have financial resources, health insurance and a title deed.
— Do you plan on getting a job in Turkey?
— Yes, I would like to work in the hotel industry, as I have a good command of English and Italian. Maybe, when I have a decent command of Turkish, I will be able to work in my degree field.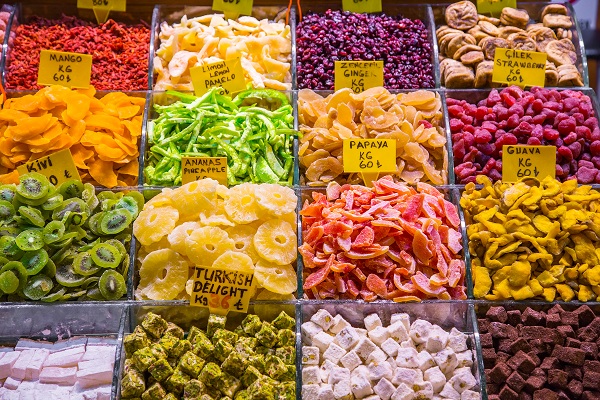 — How have you coped without knowing the language so far?
— I have already learnt the numbers and alphabet, and that is enough to go shopping. Turks engage well with their customers, doing their best to understand. Online translation services are also helpful: I managed to buy a mattress using one, for example.
— How does your knowledge of English help you to communicate with the locals?
— It seems to me that Turks don't speak English very well, and it's easier for them to communicate in Russian. Russian tourists have played an important role in this.
Anna Bugayeva, Tranio.com
Subscribe not to miss new articles
We will send you a content digest not more than once a week
Subscribe
Done!