Greek residential property prices growing
The Greek property market recession is over. According to data from the Bank of Greece, in Q2 2018 apartment prices grew 0.8% v the same period of 2017. The decline rate started slowing as early as in 2013, and in early 2018 residential property grew in price for the first time. Q1 2018 prices increased 0.1% year-on-year.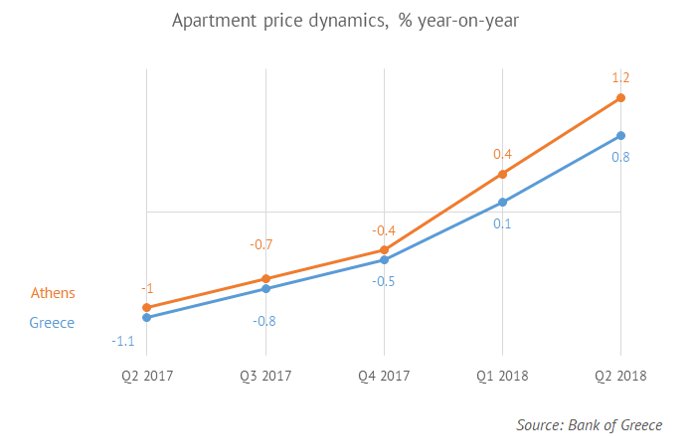 In cities prices are growing even faster than nationwide. Prices for apartments in Athens have seen the most significant growth. In Q2 2018, the price per square metre increased 1.2%. Newly-built residential property has had the greater price growth: in Q2 2018, prices for the apartments built less than five years ago grew faster (+0.9% over a year) than older residential property (+0.7%). One of the reasons for this is the high tax paid when buying an apartment where the permit for its construction was issued after 2006 - the buyer pays a hefty 24% VAT, but on an old building, it is only 3.09% purchase tax.
Subscribe not to miss new articles
We will send you a content digest not more than once a week
Subscribe
Done!