'I have achieved my goal': Tranio interviews client 18 months after Budapest investment
In 2016, Roman, a lawyer from Kiev came to Tranio looking for a real estate investment opportunity in Budapest to bring him a steady income. We have already interviewed Roman about the process he went through with us 18 months ago, but today we are catching up with him again to find out if he achieved his planned yield, and if his real estate purchase has increased in price.
— Roman, please tell us in a few words about your purchase.
— Well, this is a two-bedroom apartment located in the central V district of the city. The prime location and scarcity of two-bedroom apartments available for rent in the area makes my apartment popular among travelling families, and companies of two couples who can stay separately, without interfering with each other.
I started the purchasing procedure in March 2016. I signed a purchase offer in May of the same year, and the purchase deed was executed in August after getting permission to buy the apartment from the Hungarian authorities. In December, I finished the renovation of the apartment, equipped it with everything necessary and began to rent it out short term.
— With the help of a management company?
—At first, I was going to rent out the apartment through a local company which sold me the property. But later I changed my mind. They are, after all, mainly involved in buying and selling property and not renting it out. So I told them that I felt this was not really their area of expertise, but they helped me prepare my apartment for rent. We furnished it with a built-in wardrobe, a TV set, household appliances, and they did the interior decor. I liked how it worked out in the end. But it was a lengthy process with them, and I wanted to start renting out my apartment as soon as possible.
Then I talked with a Tranio's representative Ms Inna Opaluk who helped me with the purchase of the apartment, and she recommended me to contact Alesya from Tranio's partner company in Budapest. We met with her and discussed all the details. I had a photo portfolio of my property, and we posted my rental offer on Booking.com, Airbnb and a Russian website.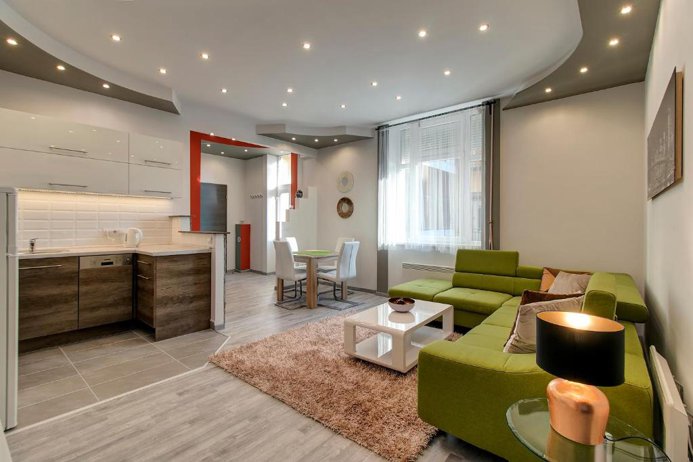 I am still working with Alesya. She deals with all issues related to the management of the property and keeps track of reservations, meets and sees off guests, responds to their requests, answers questions and arranges cleaning. Alesya helps me to pay utility bills and make accounting reports. I have a service agreement with her company - I pay a service fee: 25% of the rental income. Perhaps there are management companies in the market that take smaller fees, but I am satisfied with the quality of the services provided.
— And what is the share of the rental income for utility charges?
— It is quite difficult to calculate accurately. The charges differ by district. There is a high season when the apartment is in demand, and the daily rent is high, and then there are months of lower rental income. On average, a monthly fee for a two-bedroom apartment in the V district, including Internet, electricity and utilities is €60 - €90 depending on the season because I have electric heating in the apartment, and in winter the heating costs are higher.
— When does the high season start in Budapest? And how many days a month is the apartment rented out during the high season?
— The high season can start in March, or even on Valentine's Day. Generally speaking, as Budapest is popular among tourists all year round, there is no significant difference in the occupancy rates. During the high season, occupancy is usually 22-25 days out of 30, not least because of the prime location of the apartment and flexible price policy. For example, property advisors can reduce reservation rates and offer promotions for some days when there is low demand for the property. I rely on their experience and knowledge of the market, in which they have been working for over 10 years. As far as I know, they manage about 40 apartments, including their own.
— And in low season, the occupancy rate is still lower? How much lower?
— Certainly. For example, in November, the occupancy can be just 20 days. In the low season, the cost of accommodation is quite lower. During the high season, the daily rate is €65 per person, while in the low season it starts from €42.
Besides, we use this apartment. We like Budapest and all our family comes there 5-6 times a year to stay for a few days.
— In your previous interview, you said that you expected a yield of 9%. How much have you actually managed to get? Can you give us the rough figures?
— I would not say I got 9%, because 25% of my income goes to the management company, plus I pay utility charges. For example, I was surprised by the way they calculate the electricity. At first, they calculated some preliminary amount of electricity consumed and then automatically charged me, but in March they recalculated the electricity meter readings, and I received an updated electricity bill demanding an extra payment of about €500.
— Yeah, that's a nasty surprise.
— But there were no more of them. Rather, on the contrary, for me, it was a pleasant surprise to find out that the area surrounding my apartment is being renovated. They are renovating neighbouring houses; they have made another road which is better and beautiful and passes right by my house. And the improvement of the surrounding area, in general, contributes to the higher cost of my apartment.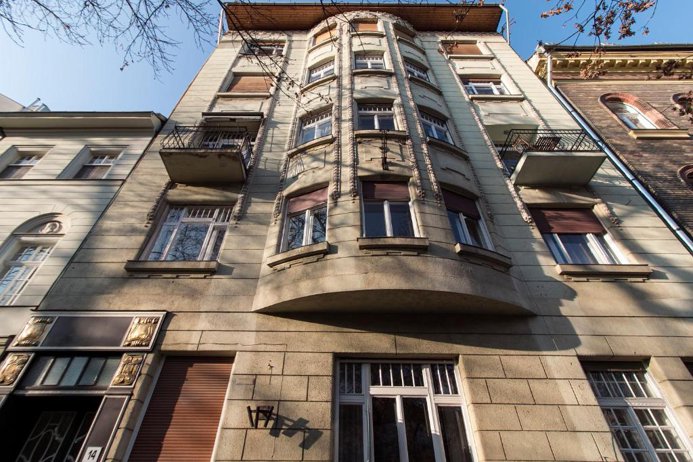 — Can you estimate how much it has increased in price?
— During the first year, the cost growth was about 20%. According to local realtors, this is because the V district is in the historical centre, the area is very small and closed for new construction projects. Even if I factor in all my expenses for renovation, equipment, document filing, legal fees and the property purchase tax which was 4% of the apartment's price – in any event, I still win! I believe that I have absolutely achieved the goal that I had set, and I am pleased with my acquisition.
— What are your future plans for this apartment?
— So far, I would like to keep it for rental business – by doing so, I will maintain and generate capital. In the future, I am going to sell the apartment and invest the money in educating my children abroad.
— What would you advise those who are going to buy an apartment for renting out? What do they have to consider when choosing a property?
— First, you need to decide whether you are going to rent the property long term or short term. In the first case, it is not necessary to buy property in prime locations; it may be locations adjacent to the centre and some interesting, promising areas. As for short-term rent, then, of course, the property should be in a prime location surrounded by historical sites, shops, cafes, restaurants and public transport facilities.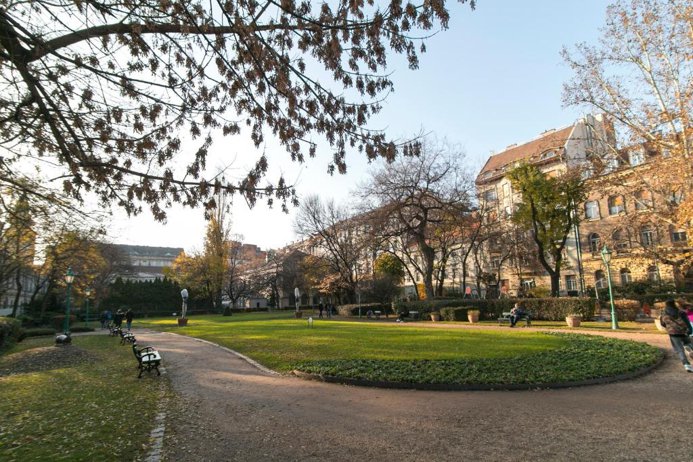 It is important to find a property that suits you in all respects. The size of the apartment is not as important as its practicality and functionality. Do not give in to emotional impulses: I like this apartment, so I will buy it. It is necessary to consider the cost of the property and an expected rental income to find a balanced option for yourself. For example, I was told about a woman who bought a small one-bedroom apartment in the VIII district, which is neither central nor popular. But the buyer successfully got benefits from the location which was adjacent to the V district. She made a new design of her apartment and managed to highlight some new interesting features of the apartment. As a result, the apartment is popular among tenants, and its occupancy is as high as that of a centrally located apartment.
In general, many factors should be considered: exterior design, facade of the house, whether the facade of the house has to be reconstructed or not, on which floor the apartment is located, because, for example, tourists find it difficult to climb many flights of stairs with suitcases if there is no lift in the house.
Some nuances are specific to a certain place or city that can go unnoticeable by a foreign investor. Therefore, advice from professional consultants and realtors is a must. They know all the ins and outs of the place. For example, in Budapest, in some areas, there are gipsy settlements. Such areas are unpopular, unattractive for investors, but foreigners may not know it. So, my advice is that if you want to choose a property, it is worthwhile contacting a local specialist who can help you select real estate and appraise it correctly.
Subscribe not to miss new articles
We will send you a content digest not more than once a week
Subscribe
Done!
Top 5 Articles of the Month