Real estate for lessors: a Tranio client in search of a buy-to-let apartment in Budapest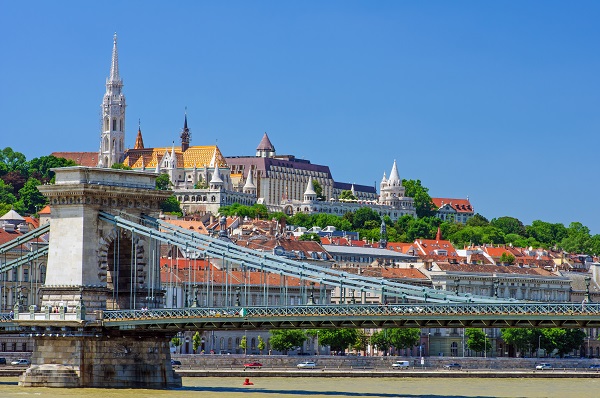 Roman, a lawyer from Kiev, argues that when purchasing real estate abroad for the first time, there is no room for luck – you must have a clear understanding of what it is exactly that you want. In an interview with Tranio, Roman talked about the criteria he used when selecting residential property for leasing and shared his impressions on property ownership registration in Hungary.
— Roman, why did you decide to buy property abroad?
— In my homeland, there are practically no means for putting money to good use – there is simply nothing in which to invest funds. After several domestic banks went bankrupt, I withdrew funds from the deposit account and started looking for a way to save them. Ukraine's financial market is dead, the possibility to invest into precious metals is limited and I have no desire to conduct business within the country: the political situation is unstable, and conditions are not conducive to entrepreneurship. Thus, I had only one option left, which was real estate. But, as I already had a few properties for rent at home, I decided to try it out abroad.
— Did you have a specific plan?
— I started reading online materials, visiting exhibitions and developing an interest in real estate in different countries. The first country I examined was Germany, as I was well acquainted with this country – my company's division is located in Hamburg. I also was looking at Croatia, Slovakia, Spain and Montenegro, but in the end I chose Hungary.
—What did Hungary and, in particular, Budapest have that appealed to you?
— Firstly, I was satisfied by the pricing: in Budapest I found options matching my budget. Secondly, getting here was fast and cheap: by plane – for example, Wizz Air low-cost flights – or by car. What also attracted me was that for purchasing real estate in Hungary , it was not necessary to register as a legal body, and when acquiring only a flat, the annual real estate tax is not collected. I also see potential in Budapest market: this city is popular with tourists coming here for spa centres, theatres and museums; this influences the prices. So, basically, I am expecting not only to get profit from rent, but also to increase the value of the object itself.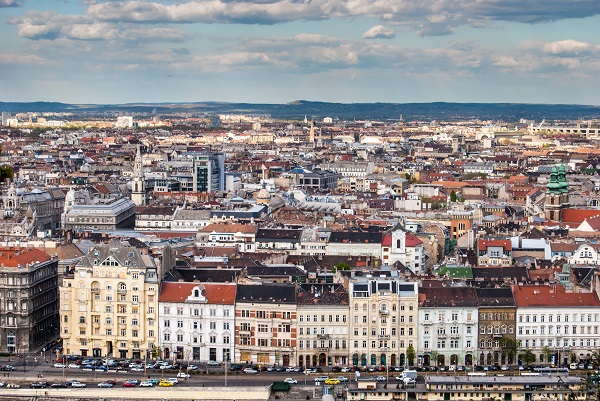 A flat for the lessor
— How did you select such a prospective object?
— I first approached a widely advertised Hungarian developer: I visited their website and found contacts. It turned out that the company had a Russian-speaking consultant, with whom I started communicating. However, their offer did not meet my requirements: the developer did not have the residential property, and the area of new construction offered to me is unlikely to be popular with potential tenants.
At the same time, I was considering options from different online platforms. I liked one flat on Tranio's website and I left an application, in which I asked to be contacted. I was called promptly by Inna Opalyuk – a specialist in Hungarian real estate.
— Were you initially looking for a buy-to-let flat?
— Not exactly. I was also considering options of buying a hostel – I even liked a few. However, while interacting with Inna, I realised that such objects have their own specific features with regards to management and many pitfalls within the procedure of purchase and registration. So, I gave up this idea and together we devised a final goal: to find a flat in great demand. The flat that I liked on the website in the end did not match – it was in a not-so-great area. Inna introduced me to representatives of two Tranio partners in Hungary: they told me about Budapest and objects matching my criteria in detail.
— What criteria were they?
— First of all, I had a specific budget and did not want to exceed it. I was looking for a flat that could be rented out for a long term or on a daily basis to tourists. I also planned on coming to Budapest occasionally and staying in the flat with my wife and two daughters. These were the reasons for the flat to be in the city centre and to have at least one bedroom.
— How many suitable options did the Hungarian real estate agents offer you?
— One of Tranio's partner companies had a few interesting objects selected for me but they were sold soon after, and I did not even have time to visit any of them. I agreed with another agency on a visit date to Budapest and asked them to prepare a few suitable options. I managed to tour eight flats, one of which I ended up buying.
— Did your flat meet all the criteria of your search?
— This flat is in District V (Belváros), in a historic building erected in 1884. Along with that, the house is renovated, the entrance is in good condition and there is a lift. In the vicinity is a park, which is uncommon for this area and is an extra win for us and tenants – having a place for taking walks.
There are two small bedrooms and a living room combined with kitchen, with the area totalling 64 sq m. Such objects are in high demand among tourists, and my family of four will also feel comfortable here.
To sum up, I stuck with this option, even though its cost exceeded the purchase price I had expected.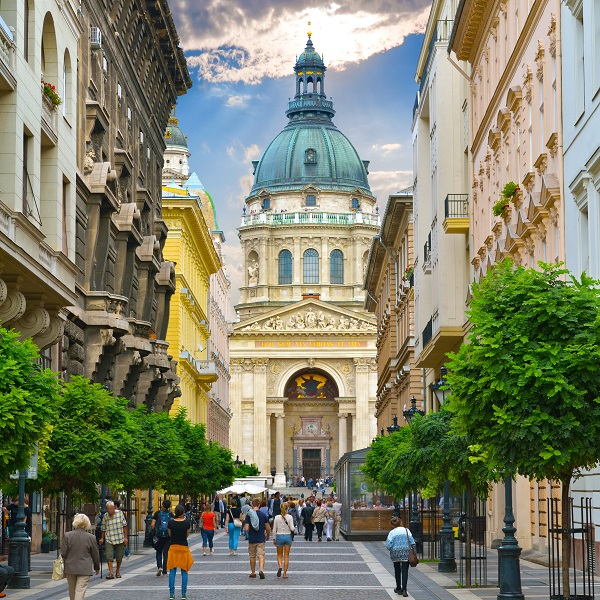 — How profitable is your flat?
— Profitability was one of main criteria of my choice of property. In theory, my flat can achieve a 9% annual profit margin. I am more than satisfied with it, but will see how it works in real life.
No officious bureaucracy or miles of red tape
— How easy or difficult was the procedure of registering the property in Hungary?
— I am a lawyer by profession, and had to register residential or commercial property in Kiev many times, which was why I was quite surprised just how easy it works in Hungary. At home, prior to the deal, it took great preparation: obtaining documentation, checking the lack of debt on the balance of the object and its status in various registries and arranging a meeting with a notary, among other things.
— Is there no preparatory work to do in Hungary?
— Sure, there is preparatory work: it was performed in advance by my lawyer, who acted both as a lawyer and a specialist registering the deal. It is just that everything is less official in Hungary: for instance, the purchase and sale agreement is formalised quickly and on a simple sheet of paper, with only the seller, the buyer and the lawyer present. At home, one should separately visit the notary and formalise the contract on a special contract form, then obtain a written certificate of ownership. In Hungary, instead of a certificate, you are issued a property sheet, that is, a current extract of Land Registry document.
— What conclusions did you come to, based on your first real estate purchase abroad?
— Purchasing real estate abroad has its own specific features, as we deal with foreign laws here. It is most important not to hurry and to thoroughly explore the specifics of acquisition, maintenance and future sale of the object. Since there might be substantial distinctions between Hungarian laws and those of your country, it is necessary to have local lawyers involved. You cannot cut corners here: only local professionals can detect risks and warn you against buying a low-quality object.
Prior to choosing a country, it is important to decide on the goals you are pursuing: conserving capital, obtaining a residence permit or just finding a place to stay on vacation. Following this, you will realise what exactly it is that you want from the object and what choice criteria are key for you. For example, I wrote out my targets and priorities on a separate piece of paper and then referred to it when touring the objects.
Not only Budapest
— How do you prepare the flat for leasing?
— I was leasing my flat turnkey, but I was missing a few furniture items and some small things which tenants could require. I arranged with Hungarian real estate agents that they would provide Internet for the flat and buy missing furniture, cutlery and other necessary things. They know tenants' requirements, as well as what and where to buy. After seeing the result, I will be able to determine if I have the flat leased short-term to tourists or long-term to locals.
— Are you going to deal with the leasing process yourself?
— I am unable to do so, which is why I will be involving a management company.
— Are you interested in obtaining a Hungarian residence permit?
— I have not been exploring the matter in detail yet and did not set this goal prior to the purchase. After obtaining the residence permit one must stay within Hungarian borders for at least 6 months a year, which does not fit my plans yet.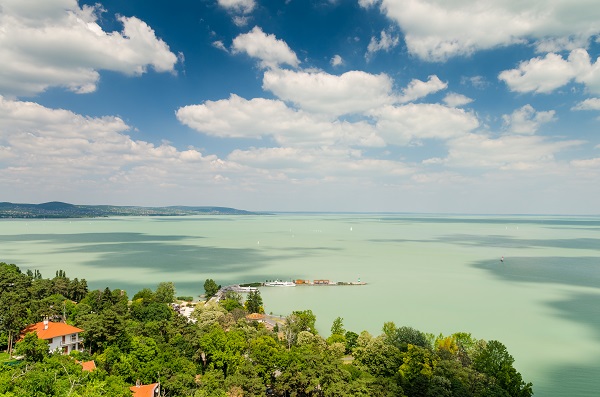 — So, do you not see your future connected with this country?
— Hungary is an interesting country, but I would like to get to know it better first. I plan to thoroughly explore Budapest and its suburbs, as well as to visit local spa-resorts – Hévíz and Lake Balaton, of which I heard a lot of positive reviews. Right after that, I will get a clearer idea of whether I can envision myself in the country and, perhaps, plan another purchase.
Anna Bugaeva, Tranio.com
Subscribe not to miss new articles
We will send you a content digest not more than once a week
Subscribe
Done!