Off-plan property makes a comeback in Spain
This article is republished from Inman.com
More than 25% of buyers are choosing to buy off-plan property for sale in Spain. Consumer protection is stronger and strict obligations on quality, delivery and materials coupled with heightened liability for developers has brought Spain's off-plan market into a new era of quality and buyer satisfaction. Here are five reasons why buyers are choosing off-plan and why you should too.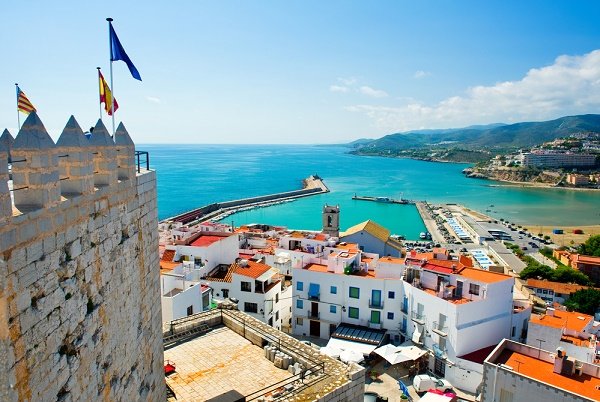 Takeaways:
Market entering a positive cycle, prices are growing and planning permission for development projects are on the rise.
Payments by instalment, value per square metre and lower property maintenance costs make it a sound financial buy and long-term choice.
Laws regulating new projects have been strengthened and offer reliable protection against dishonest developers.
Environmentally friendly materials, strict regulations on energy efficiency and solar energy bring down monthly bills.
1. The market is ripe
The property market is finally rising from the ashes of its bleak post-crisis demise and buyer interest and money seeping back into the country. As the market is entering a growth period, prices are just going to go up. It's a smart time to buy: the price per square metre is at a record low and property prices are growing.
There are a few tell-tale signs that confirm the general enthusiasm for Spain's market recovery. More construction permits have been issued. In 2015 the construction industry grew for the first time since 2008 and the number of permits issued in Q1 2015 was up 53% against the 2014 average.
Vacancy levels have dropped on the new build market. The number of new properties that are vacant has decreased by 18% to 536,000 in 2015 in comparison to 650,000 in 2009.
2. There's money in market hotspots and the suburbs
It's a buyer's market for new builds in Spain after an eight-year slump during which prices fell by 38.7% on average . From where I stand in the property business, there are two types of real estate: "standard" and "prime", both of which herald future value for buyers.
Prices for "standard" new builds are currently at May 2002 levels, substantially lower than the market hay day in 2007/08. This means better value per square metre but also that property will grow in value, secured by high-quality construction standards. Suburban residential estates with shared facilities like parking, swimming pools and playgrounds, even on the outskirts, are in heavy demand. At the moment, three to four bedroom apartments from 90–130 sq m are particularly popular with foreign buyers, helped along by favourable currency exchange rates I might add.
"Prime" new builds are always in demand and were sheltered from the devaluation because they are located in market hotspots like the most exclusive areas or historical centres of Spain's top cities and cater to wealthy buyers who are typically less affected by economic strife. Barcelona boasts the most noticeable growth of Spain's construction market: as many as 58 new projects have been launched in 2015 and off-plan flats are selling out within six months of the project launch. Barcelona is not alone in this regard and the trend is also noticeable in other Spanish cities. As modern technology gives construction experts more room to manoeuvre, upmarket properties for big budget buyers with ample parking, rooftop swimming pools and gyms are starting to appear in the country's quaint city centres. Moreover they have evolved to fit the local architectural style, thus preserving the traditional feel of these historic cities.
3. Your finances will thank you
Buying off-plan has its benefits both in terms of financing and long-term expenditures. No need for a large deposit. It usually costs €3,000–6,000 to reserve the unit and another 20–30% of the total value to finalise the sale.
After that, you pay by instalment for each successfully completed stage of the construction. To protect buyers, the funds are transferred to an escrow account and only released when the developer successfully completes each stage of construction in accordance with the planning schedule. If the terms of agreement are not fulfilled the money returns to the buyer.
Of course, I cannot encourage buyers enough to engage a qualified and registered lawyer to make sure all the paperwork is in order, but if it is, these terms offer good protection against unscrupulous developers. Don't forget to factor in VAT (10%) and registration fees (1%) into your pre-purchase calculations.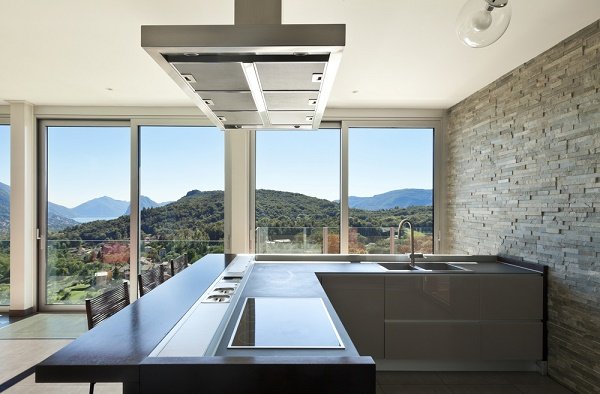 4. Developers must abide by the rules
Spain's off-plan buyers are protected by LEY 57/1968 and Building Act LOE 38/99 . The former enshrines the obligation for developers to provide bank guarantees (aval bancario) to buyers for the purchase of off-plan property. The latter holds developers liable for structural and design issues during the years following the building's commission. It provides for three sets of faults and three deadlines to report them for which the developer will be obliged to fix at no expense to the new owners.
Minor issues like flaky paint, broken doorknobs, leaking faucets, faulty window frames and broken home appliances must be reported during the first year and preferably before the buyer pays the final instalment.
Major issues posing a threat to the inhabitants' health or the environment should be reported during the first three years after the building receives its Licence of First Occupation or LFO (Licencia de Primera Occupación). These include humidity and insulation issues resulting in mould, leaking gas pipes, electrical or plumbing faults, etc.
Structural problems are protected by a ten-year warranty (seguro decenal) such as unstable foundations, cracks in ceilings or walls, etc.
5. Your comfort is planned for
Off-plan property developers are obliged to use environmentally friendly building materials. New building codes also enforce hot water heating by solar energy panels, daylighting and insulation. These additions make these projects more efficient than secondary market property and reduce the annual property maintenance costs as they focus on energy efficiency.
They often come fully equipped (kitchen, aircon, etc.) and have a range of turnkey options for the finished interior that allow buyers to choose everything from the room layout to the paint colour and doorknobs. If there are problems with the major fittings, rather than having to foot the bill or hit up the insurance like in pre-owned homes, the guarantee kicks in.
New techniques and technology maximise space and adapt the building to new expectations. Inner city developments now have roof pools, terraces, leisure areas and parking spaces. Effective soundproofing means you never have to hear/bother your neighbours again. Home automation systems and video intercom systems simplify your life and increase the building's overall security.
6. Property experts are on your side
When the bubble burst in Spain, many shortcomings in the real estate sector were brought to light in appalling circumstances: unfinished projects, poor insulation and mould, breaches of local planning laws, etc. Thousands of foreign owners found themselves in dispute with local courts, in some cases leading to the demolition of the building they had bought.
It is important to protect yourself from unscrupulous developers and fly-by-night investors who made a handy profit off unsuspecting buyers last time. Buying property is a serious mission and thankfully the crisis has made legal representatives more attentive to the risks incurred by foreign buyers unfamiliar with the Spanish system. Do your research on the developer and choose a reputable notary to carry out due diligence on the planning permissions and check that all the relevant information is contained in the contract which will facilitate any potential claims in the future.
Yulia Kozhenikova, Tranio
Subscribe not to miss new articles
We will send you a content digest not more than once a week
Subscribe
Done!
Top 5 Articles of the Month