Owner earns fixed income from rental property in Hungary
Julia, an entrepreneur from Kiev in Ukraine, wanted to buy a property she could rent out. In 2015 she chose a flat in central Budapest and placed her bet on the short-term rentals for tourists. Now she has a fixed monthly income regardless of whether there are tenants or not. We asked Julia how she managed to do this.
— Julia, tell us, why did you want to buy commercial property abroad?
— I already had some experience in property management in Ukraine. Before the 2008 crisis I used to buy, sell and rent out property. In 2008 and 2009 the local real estate market became unpredictable and I couldn't earn a stable income any more. Every year I lost a little more confidence in the market so I decided to turn my attention to property abroad.
— What foreign property markets did you perceive as reliable?
— First I thought of the Czech Republic and Germany. I looked into available information on prices and understood that the Czech Republic was a bit expensive for me. In Germany, property prices were high and so were maintenance costs, annual property tax, utilities and condominium fees. Also, I would have had to pay income tax on rental revenue and my returns would have been greatly reduced. Another potential destination was Belgium and I even went to view property in Antwerp. I had already found a flat when I made a last minute decision to look at Hungary. When I got to Budapest, I realised I could find a more liquid property compared to other countries.
— What did you think of Budapest?
— I had never been there before. At first, it wasn't perfect, it was winter, rainy and cold. I hardly went outside and didn't visit any of the sights. The city looked charmless, to put it mildly. When I went there the second time in spring, I had more time to walk around and I liked it much more.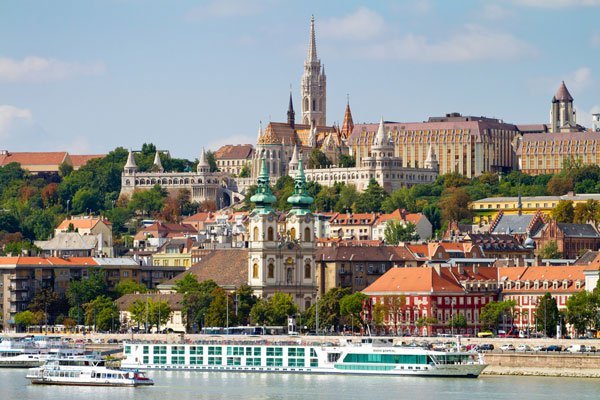 — Where did you start looking for property?
— I was looking online, on property websites, looking through both sale and rental offers so I could understand the price situation in different areas. I was in contact with three companies including Tranio and eventually decided to work with the Hungarian agency your manager recommended.
— Tell us about the properties you visited and your final choice.
— It was crucial for me to find a flat in good condition, furnished, equipped and ready to move in. In Budapest I saw four options and finally chose the one with the best value for money. The owner had bought it that summer in 2014 with the same idea as me, to rent it out. Due to a change in circumstances, they had to sell it instead. So the flat was newly renovated and equipped with everything you could need: furniture, interior decoration, appliances and dishes. My new flat is 70 sq m, very central and only a two-minute walk away from the Great Synagogue (Nagy Zsinagóga), a famous landmark. The previous owners had turned the kitchen into a third bedroom and added a new open kitchen in the hall.
— How long did it take you to register your property with the authorities?
— After paying the deposit I needed to get a permit to buy the property from local authorities. It took about two months to get. When it was issued I came back to Budapest and payed the remaining amount. Once this was done, the previous owners opened utility accounts in my name. The property registration took another couple of months.
— Did everything go smoothly? Were there any surprises?
— There were two things related to the property registration process that surprised me. First, in Hungary the property owner doesn't have a real estate contract or extract of land registry. The contract that the buyer receives after registering the property is valid for one month. So, for example, to sell a flat or mortgage it in order to get a credit, the document has to be requested on its own. Second, the Hungarian authorities do not require a spousal consent to buying or selling property. If they are not mentioned in the contract, they have nothing to do with the property.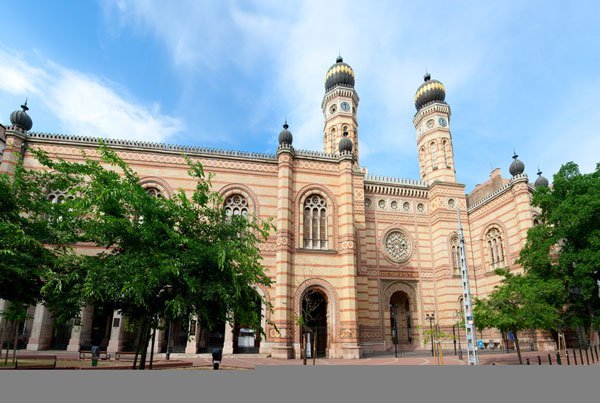 — What yields did you expect?
— 6–8% per annum net. I tried to estimate potential yields realistically. It was clear to me that I wouldn't be able to earn a stable income, especially in winter, the low season. I examined the properties and prices on the market, tried to take all the possible expenses into account, like agency commission for finding tenants. In Hungary, the landlord pays for those fees. The same is true of buying a property: the seller has to pay the commission.
I knew I didn't want to deal with the flat or pay utility bills, these are the management company's responsibilities. Hungarian intermediaries charge at least 10% of rent for their services, but there some who charge 50%, — generally, they are companies cashing in on Russian-speaking clients who don't speak Hungarian.
— Did you manage to achieve the estimated yield?
— Yes, in total I earn about 8% per annum, although in the first two months it was lower: this time was needed to promote the flat on the Internet and property websites.
— Where did you plan on finding tenants?
— I decided to use the property for short-term rentals to tourists. That way, I or the management company would have a permanent access to the flat, monitor its condition and make repairs when necessary. I suggested that plan to several agencies: they rent my flat and pay me a fixed monthly amount regardless of having tenants. They all declined, telling me it was not customary for Hungary. Interestingly, the previous owner accepted the terms. Her family runs a travel business in Budapest and does short-term rentals too. She now rents the flat from me and subleases it.
— Do you pay rental income tax?
— Having signed a contract with a private person I don't need to pay it. I would have had to address the matter if I were using some large management company or planning on receiving a Hungarian residence permit. However, I'm not interested in getting a residence permit for the moment.
— So, you don't take any part in maintaining the flat, do you?
— No, I don't. I opened a local bank account and get monthly rent transfers.
— Did you experience a language barrier when trying to organise everything?
— From my experience, English does not always help in Hungary but knowledge of Hungarian or German is an advantage. In several banks I couldn't open an account as the staff there only spoke those two languages. Despite that, I didn't feel like a stranger in the country. The people are well intentioned.
— How expensive is the life in Hungary in your opinion?
— The utilities are cheap, I would say. I pay €40–45 per month. In Ukraine I would have paid much more for a flat that same size. Food prices in Budapest are not very different from those in my home country. The difference is about 10–15%. However, the public transport is relatively expensive: a metro ride is about €1.00 in comparison to €0.16 in Kiev.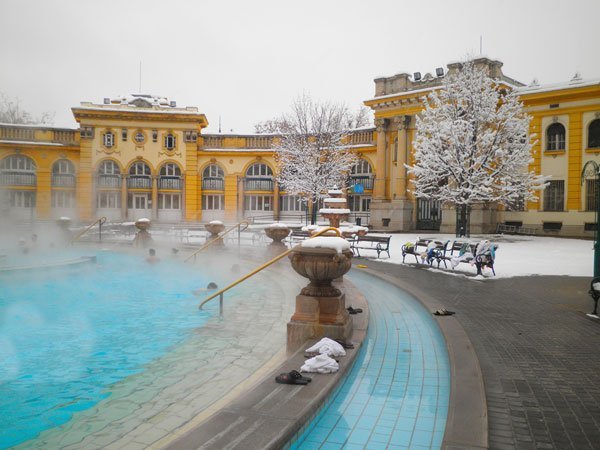 — Do you plan on buying more property in Hungary or some other countries?
— I do, though I haven't chosen the country yet. I'm ready to consider buying a holiday home in Spain. There are fair, liquid properties for a budget I can set aside. I have doubts too: the low season, high real estate purchase and rental income taxes, compulsory rental license — all these things hold me back.
I'd like to find out if there is any good student property for sale in Hungary. For the price of my current flat I could buy two small student flats. In which case, I would be making a profit like I am now.
— Would you use Tranio again?
— I think so because I liked your managers' attitude to work: they answered all my questions, even the most trivial ones, taking an interest in the viewings, offering extra listings of featured property. I was also extremely happy with the work of the Hungarian agency I bought the flat with. The staff there were really professional, spoke good Russian and understand our mentality.
Anna Bugayeva, Tranio
Subscribe not to miss new articles
We will send you a content digest not more than once a week
Subscribe
Top 5 Articles of the Month