Profitable pleasure: two months rent covers Tranio buyer's yearly costs
Dmitry, an entrepreneur from Moscow, bought a holiday home in Alicante on the Costa Blanca in 2014 with Tranio. One year later, we met with him to see how things were going. He told us why photos of property can't be trusted and his solution to annual property expenses and taxes.
— What type of property were you looking for?
— Our family wanted a holiday home where we could stay for several weeks, three or four times a year. We also wanted to have long-stay Schengen visas and rent out the property out during the high season to cover the utility bills. Keeping this in mind, we wanted it to be near the sea in a country with warm winters. We considered property for sale in Italy, Greece, Bulgaria, but Spain was the most appealing to us, especially since we had visited Barcelona a couple of times and liked it there.
— What Spanish regions did you consider?
— Marbella, the province of Valencia, Barcelona and its suburbs. First we thought of Valencia as the sea is the warmest there and the climate is perfect for holidays all the year round. However, there are only a couple of direct flights from Moscow a week and none in winter. This was when Alicante caught our eye. Even in low season, there are five regular direct flights a week.
— How did the viewings go?
— Before the viewings we saw about thirty options from three of Tranio's Spanish partners. Then we chose one of the partners and went to see their properties. They picked us up at the Alicante Airport and took us to the office to discuss the details of the viewings. We were given a manager with whom we visited five or six flats a day. In three days we travelled along the coast as far as 100 km out of the city and saw about two dozen properties. Finally we chose a flat in a residential complex with some shared amenities.
I'd particularly like to emphasize that often the properties didn't look like the photos we had seen online. When we got there, we would discover a building site nearby or it could still be under construction.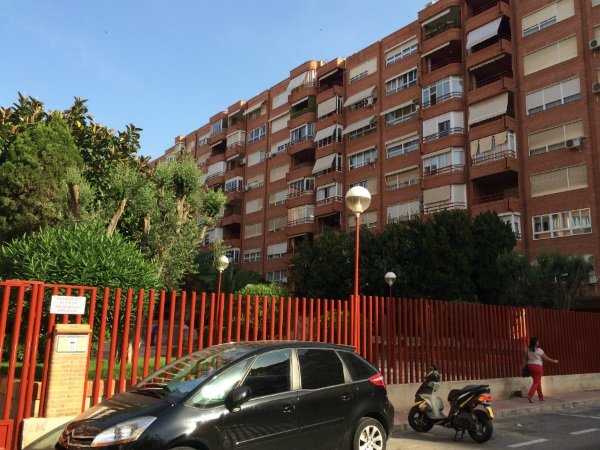 Dmitry's building is equipped with sports facilities and only ten minutes from central Alicante and fifteen minutes from the airport by car
— How did the sale go? Was it hard to get your property registered?
— We decided on the flat and signed the preliminary sales contract, paid the €3,000 deposit and gave power of attorney to one of Tranio's partner representatives. It took us a month to get a Foreigner's Identity Number (Número de Identificación de Extranjero or NIE). During that time the family who lived there had time to move out.
After receiving our NIE we went to Alicante again to sign the final sales contract and make the final payment. Property registration took another four months. In other words, the whole thing took us five months from start to finish, including the viewings. After receiving the registration information from the Spanish registry (Registro de Propiedad) I got a two-year multiple-entry Schengen visa.
— Can you tell us a bit more about your flat and the residential complex?
— It has a spacious living room and dining area, two bedrooms, two bathrooms, kitchen, a balcony converted into a small study and a walk-in closet with a heater in it. The flat is on the fifth floor and the windows look out on a green yard, the city and the sea.
There are two swimming pools and tennis, basketball and volleyball courts available in the complex. The building is about five years old and relatively modern. It's on the outskirts of the town, just ten to fifteen minutes from the airport by car, which is very convenient. There is a bus stop and a taxi rank nearby that connect to the city centre in ten minutes and the main beach in twenty. We also have a beach near our home but it's not the best one. The neighbourhood is a very quiet one and has all the necessary amenities.
— Did the previous owners leave you any furniture and home appliances?
— Yes, we agreed on them leaving us a table, sofa, bed, the kitchen units, fridge and a washing machine. All we had to buy were dishes and a TV. The flat was in good condition when we bought it, so we didn't even have to do any work on it.
— So you didn't meet any obstacles along the way?
— There were some: we had to set up the internet connection as the previous owners had gone without it and even though we got a high-speed connection, it's much slower and more expensive than in Russia. Also we had to get our satellite TV equipment from Germany.
— What is the flat maintenance cost?
— About €1,600 per year. That's €400 every three months which covers €70 for water, €60 for the landline and Internet, €130 for maintenance of the communal areas and so on. Satellite TV costs us €400 per year. Each quarter we transfer money to our Spanish bank account to cover those costs.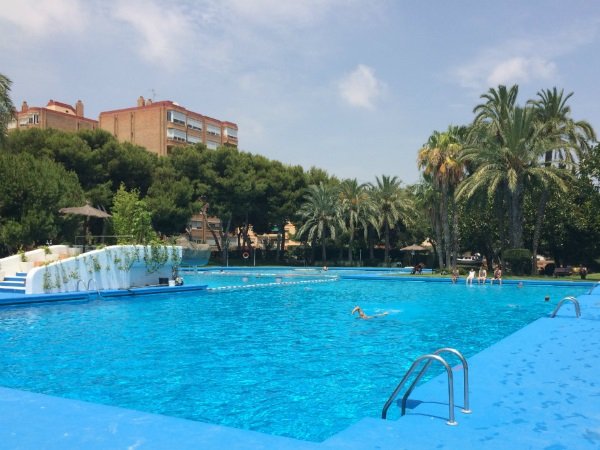 Maintaining the public area with two swimming pools, tennis, basketball and volleyball courts costs about €44 per month
— How did you manage to rent your flat?
— The agency we bought it with helps us with that. There are also two rental agencies, recommended by Tranio, that find us short-term tenants, organise the bookings and prices, arrange the contracts with me and greet the guests. When they leave, the agencies get the property cleaned and make sure everything is in order. So far, three tenants have already spent their holidays in our flat, all of them satisfied.
— How much does it cost you per year to maintain the property?
— It costs €1,100 per month to rent our flat between June to August; 15% of that goes to the agencies. So if we rent the flat for two months during peak season we cover all our expenses.
— Have you and your family spent any time there yet?
— Yes, we've been there three times: in August, while we were waiting to complete the property registration procedures, in winter and in spring.
— And what's the weather in Alicante like in winter?
— It's relatively warm: in December the air temperature is about 15°C, in the sun it can be up to 20°C. It's cold for swimming in the sea, of course, but perfect for a walk or day trip. Neither does it rain much in winter, but at night you can feel the cold as the temperature can drop to 5ºС and there is no central heating in Spain, so we had to buy a heater.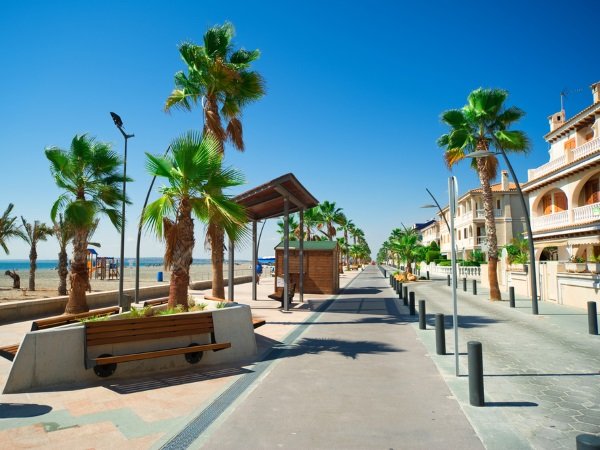 — Did you find it difficult to communicate with the locals?
— We learnt about fifty words of Spanish that are enough to order at a café, for example. In train stations, restaurants and public transport most locals understand English and sometimes gesturing helps. When there are some serious things to do we get help though. For instance, to get our Internet connection, the agency that sold us the flat sent out a manager to explain to the Internet guy what we wanted.
— What made you buy a holiday home rather than rent or use hotels?
— There's a certain freedom about having your own home… You can just buy a plane ticket and go, it's that easy. There's no time limit on how long and because it's easier to get a visa, it also a great way to visit the rest of Europe too!
— Do you have any advice to give to people who want to buy property in Spain?
— Work with a reliable agency that has an office there. Tranio helped us find exactly that, so the whole process of finding and registering a property was already well-organised: the agency has agreements with lawyers, notaries and banks. They told us everything we needed to know on future expenses: purchase tax, commission, extra costs, etc. Another great thing was that the agency had a person dedicated to working with clients who had just bought property.
And again, as I already mentioned, don't get too excited about the photos of property, looks can be deceiving, it's better to check them out in person.
Anna Bugayeva, Tranio
Subscribe not to miss new articles
We will send you a content digest not more than once a week
Subscribe
Top 5 Articles of the Month