Property in Portugal: buy in winter to enjoy in summer says this buyer
Vitaly, an entrepreneur from Kiev, bought an apartment in Portugal's coastal town of Cascais last year. From his experience, property-hunters had better take their time and visit in summer and buy in winter, here's why.
— Vitaly, what brought you to Portugal?
— I went to Portugal last year after several good reviews from friends. My itinerary included Lisbon and the northern city of Porto, but my favourite places were Cascais and Estoril — towns on the Lisbon Riviera. Historically these resorts are the most expensive in the country and many foreign citizens buy local real estate; there are also good beaches and beautiful buildings.
Portugal won me over with its climate: here my blood pressure stabilizes and I forget my pills. It's never too hot thanks to the ocean, even in July and August.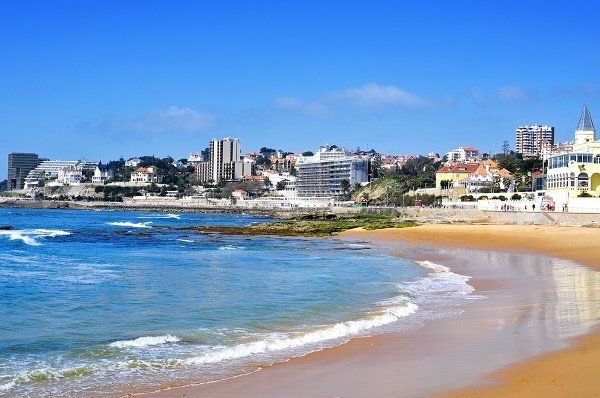 — Apart from climate, what else made you want to buy property here?
— Portugal is a very comfortable country to live in. You breathe fresh air and eat simple but quality food. There are many good medical facilities, but not because health problems are an issue among locals. Europeans come here for medical care because it is cheaper than in Western Europe.
Choosing property: local aspects
— What was the most interesting thing when you were looking for property in Portugal?
— In Portugal you don't see the owner during property viewings, only the agent. If you like the property you fill in a special form where you offer a price. The agent passes your offer on to the seller, who either accepts it or not. I had the impression that real estate sellers in Portugal set their prices based on personal considerations, not the state of the property market. The first apartment I liked was on sale for €72,000, I offered €60,000. The owner refused because she didn't want to budge more than five thousand, even though the apartment had been on the market for a year. Later I found out that the apartment sold for €58,000.
–> How to take good photos of your property
Photos of property are another story. Very often, they are very poor and the owners are on them, their personal belongings are lying around and you can even see cracks in the walls. As a result, the apartment I bought didn't catch my eye at first because the owners uploaded cell phone pictures to their ad and put the wrong location.
— How many apartments did you view? What were you looking for?
— I visited about twenty apartments in Lisbon and nearby resorts. Residential property in Portugal differs greatly from what I am used to at home. Most of the buildings do not have central heating and it is impossible to live there without a radiator during winter. The main problems in old houses are the cold and humidity.
–> Seasonality on property markets: when is the right time to buy?
I bought an electronic humidity sensor to measure the level of humidity. It became clear that I should look for property during winter, because during summer I would never have understood how humid and cold a property could be.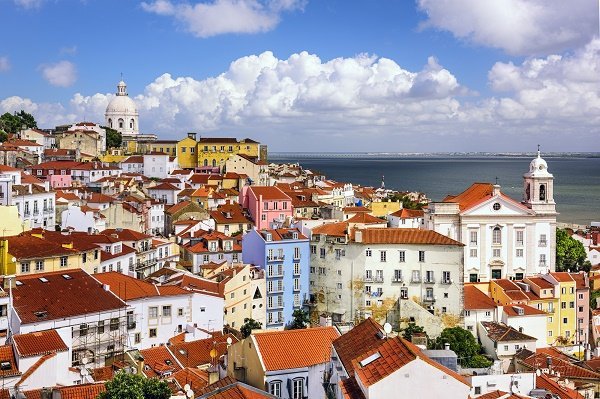 Some apartments were on the ground floor, which is actually a basement. The light gets there through small windows close to the bottom of the building. One of the houses in the centre of Lisbon had very narrow and steep stairs that made it hard for two people to pass at the same time, low doorways, cramped rooms, a toilet on the balcony that was separated by some cardboard... It could suit tourists who aren't too picky, but you couldn't make it your home.
The right apartment should be energy efficient, made and designed with quality materials and solid window frames.
— Getting back to the property purchase process, how long and complicated was it?
— After I chose the apartment I went to the agency and signed a preliminary agreement. At the same time I transferred 10% of the property value to the agent. Because the apartment was mortgaged, a bank representative was present. Then I had to wait for three months for the Energy Certificate (Certificado Energetico) — a document that specifies the energy efficiency of property; it's impossible to sell property in Portugal without it. The certificate also contains recommendations on how to improve energy efficiency of the property. For my apartment it was recommended to replace aluminium window frames with metal-plastic ones.
–> Buying and registering property in Portugal
You don't necessarily need a notary to execute the sale, there is a special service — Casa Pronta — that reads the contract to the parties on the signing date, then the payment is settled and the keys are passed to the new owner. It costs about €340 that you can pay by card on the spot.
Portuguese renovation
— So your flat is 30 kilometres away from Lisbon in Cascais. Tell us about it.
— That is correct. The apartment is on the second floor and the building dates back to the 1970s. Here property of that age is considered quite modern. My apartment has two rooms, a separate kitchen and a bathroom. It's 43 square metres in total. Close to my house there is a bus stop, a train station, several supermarkets; the city centre and the beach are a 15-minute walk away. It takes one hour by train to get to Lisbon from the station.
— As I know, you did not get the apartment in mint condition…
— The apartment was in horrible condition! It had to be renovated, including the plumbing and household appliances (boiler, electric stove and washing machine). One of my friends recommended a team of Russian-speaking builders, so there wouldn't be a language barrier. There are many building and renovation companies in Portugal run by our fellow countrymen. I think they work better than Portuguese, it was easier to explain what exactly I wanted and the result was higher quality.
The turnkey renovation took a little over a month. I was in Kiev at the time, managing the work remotely while the workers sent me pictures of their progress. I chose the materials online and the workers only had to go and buy them. The apartment ended up very simple, as it is customary in Portugal.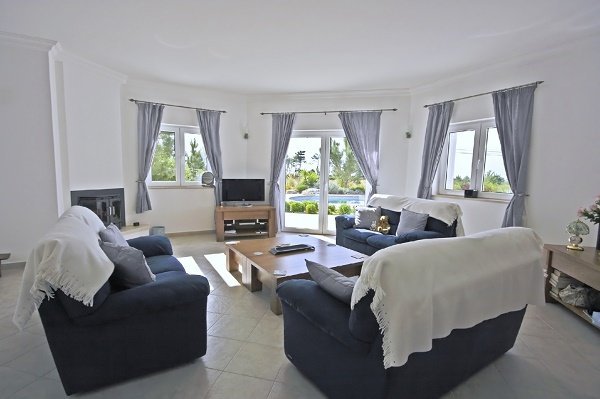 — How much did this simple renovation cost?
— Before we started we drafted an estimate and to make it more realistic I looked through prices in local stores. I spent a little more than €8,000 on the renovation plus the costs of household appliances and a kitchen. Renovation prices in Portugal are not much different from those in Kiev. It costs €200–300 on average per square metre.
After the purchase
— How much does it cost you to maintain the property?
— After all the formalities were finished, I made a contract with local services and now I get charged €15 monthly for electricity and €18 for water. At the end of the year I'll receive a recalculation because I cannot submit counter readings every month. Even for those months when I am not there, I get charged €5 for electricity. You can save on electricity by choosing a tariff where the price per kilowatt depends on the time of the day. Many locals do their laundry after midnight because it is cheaper. After my first month I got a huge water bill — for 22 cubic metres instead of three. Turned out that the service had made an estimation based on the previous owner's usage. On top of this, I spend €27 per month on building and territory maintenance. I also paid another €80 to insure my apartment for one year.
— Was there a language barrier?
— In central Portugal, locals speak some English, like the majority of civil servants and bank employees. The language barrier is not a problem because I speak English and I am learning Portuguese. Besides, in Cascais, Estoril and Lisbon there are many Russian-speaking residents. I hear Russian in supermarkets all the time.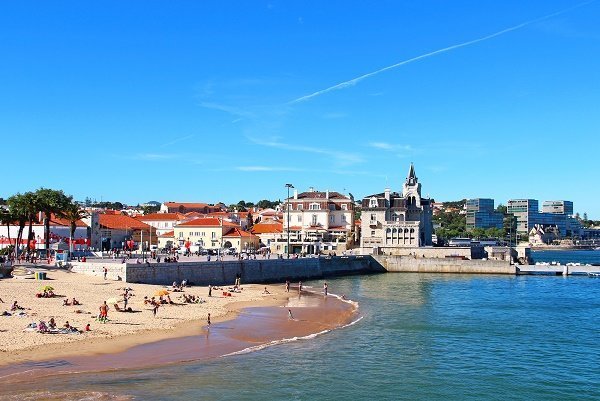 — Are you planning on moving to Portugal?
— Not at the moment. But everything is changing and if the situation in Ukraine is unstable I will think about moving to Portugal. Of all my friends and acquaintances who moved there, I don't know anyone who is unhappy and wants to leave.
Anna Bugayeva, Tranio
Subscribe not to miss new articles
We will send you a content digest not more than once a week
Subscribe
Done!
Top 5 Articles of the Month