Rent out your London flat and live like royalty in these 5 countries
Sky-high rental rates are creating a unique opportunity for adventurous Londoners: those who are open to renting out their London homes are finding they can move abroad and live the good live on their rental revenues.
This presents excellent opportunities for those wishing to drop out of the rat race and pursue their own creative projects or start their own businesses without draining their savings in the process. It can also be a good choice for anyone who feels they need a sabbatical, or for those who have always dreamt of moving abroad and learning a new language.
No matter your reason for pursuing this trend, Tranio.com has put together a list of five countries where British expats can live comfortably on their London rental income.
To compile this list, we crunched numbers obtained from the global cost of living and quality of life indicators from Numbeo.
South Africa
Romania
India
Bosnia and Herzegovina
Mexico
These tables will give you a basic idea of how much you'll be spending if you decide to move to any of these countries, and how much you'll be saving compared to prices back home.
In GB (£)
UK
South Africa
Romania
India
Bosnia and
Herzegovina
Mexico
Inexpensive local meal
£12.00
£5.67
£3.77
£1.76
£3.04
£3.13
Rent, city centre, 1BD
£741.77
£308.66
£241.31
£142.95
£151.45
£209.08
Rent, outer city, 1BD
£610.61
£253.27
£171.07
£88.00
£105.04
£137.48
Purchase price per sq m, city centre
£3,431.92
£736.14
£1,050.37
£1,181.82
£980.72
£722.83
Purchase price per sq m, outer city
£2,550.76
£563.36
£753.00
£579.85
£696.88
£521.79
Based on the data above, this is how much a Londoner could save by relocating from the UK to one of these five countries.
In GBP (£)
South Africa
Romania
India
Bosnia and
Herzegovina
Mexico
Inexpensive local meal
52.75%
68.60%
85.30%
74.66%
73.93%
Rent, city centre, 1BD
58.39%
67.47%
80.73%
79.58%
71.81%
Rent, outer city, 1BD
58.52%
71.98%
85.59%
82.80%
77.48%
Purchase price per sq m, city centre
78.55%
69.39%
65.56%
71.42%
78.94%
Purchase price per sq m, outer city
77.91%
70.48%
77.28%
72.68%
79.54%
South Africa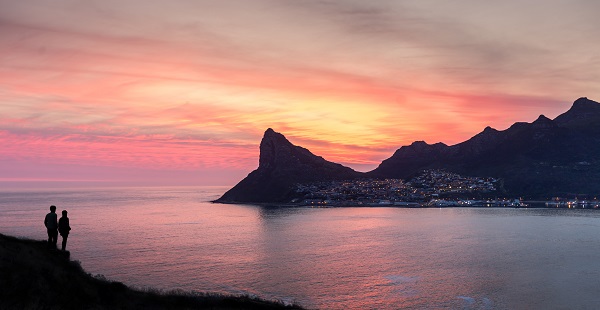 With its stunning landscapes, sprawling wildlife reserves and world famous wine, South Africa offers British expats a taste of paradise at a fraction of the cost of living back home.
The cities of Cape Town, Johannesburg and Durban are particularly popular among expats. Beyond the big cities, residents and tourists alike flock to South Africa's world famous safari parks and wineries. Expats living in South Africa laud the wealth of leisure activities available to them.
For Brits wishing to relocate to a sunnier country, South Africa would be an excellent choice, as it offers relatively long summers, low rainfall and tons of sunshine. The temperatures are mild, generally ranging between 8 degrees in the coldest months to 30 degrees in the summer.
The cost of living in South Africa is significantly lower than that of the United Kingdom. While an inexpensive local meal in the UK would typically run you £12, the same would cost you less than half of that in South Africa.
Meanwhile, to rent a one-bedroom apartment in a city centre in the UK, you're looking at an average monthly investment of about £742; in South Africa, the same would run you about £309.
It bears noting that flights from London to Cape Town tend to take 11-12 hours, and tickets aren't cheap. Ifyou need to return to the UK on a regular basis — whether because of high tenant turnover or for other reasons — travel costs could easily eat up all the money you're saving by renting out your London apartment.
To prevent this, you would do well to hire a trustworthy property manager to take care of your property and your tenants in London.
About 52% of South Africa's population uses the internet, according to the website Internet Live Stats. According to the Freedom House survey Freedom of the Net 2015, South Africa is a "free" country in terms of the authorities' control of the internet.
Romania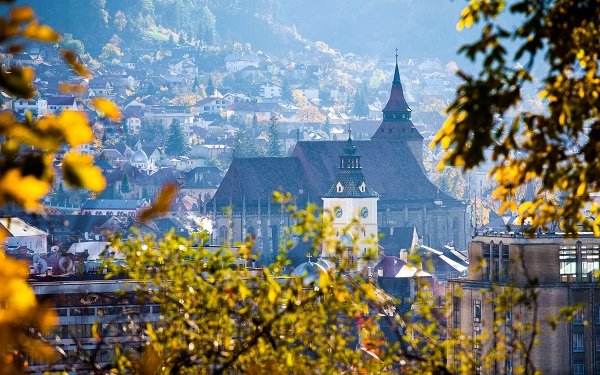 With its lush green landscapes, historical architecture, seaside resorts, quaint villages and friendly people, Romania is quickly emerging as a magnet for tourists, whose numbers have exceeded six million annually since 2012. And it's the only EU member state to make this list.
Expats living in the country widely praise its low living costs, high living standards, naturally organic cuisine and excellent wine. Those living in Bucharest also benefit from a wealth of leisure activities; the capital city is located three hours from the Black Sea and two hours from a slew of popular ski resorts.
Romania's climate is nearly as welcoming as its people: most of the territory lies in a temperate continental zone, meaning that winters can get quite brisk and a bit snowy and summers may be rather hot, but these conditions largely depend on how close you are to the Carpathian Mountains or the Black Sea.
In Romania, an inexpensive local meal will set you back an average of £3.77, about two-thirds less than a comparable meal in the UK.
Renting a one-bedroom apartment in a Romanian city centre will cost you about £241 per month, 67% less than the same back home.
A direct flight from London to Bucharest by plane only takes about three hours.
In 2016, about 58% of the Romanian population uses the internet. Romanian laws establish freedom of speech and freedom of the press, and the government has generally done well not to interfere in internet activity through censorship and monitoring, though an imbroglio emerged in June 2015 regarding the blocking of blacklisted gambling websites.
Romania is also ranked first in Europe in terms of internet speed, which is good news for British expats wishing to work remotely.
India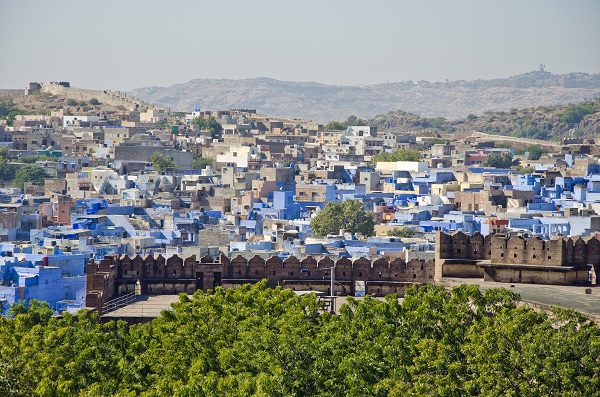 Steeped in a dazzling array of colours and sounds and rich with cultural and traditional diversity, India is as much a treat for the senses as it is for the savings account.
Many Brits are drawn to such popular tourist destinations as Goa, Mumbai and the Golden Triangle, which boast relatively well developed infrastructures and multitudes of English-speaking locals. But those willing to look beyond the traditional favourites are in for a treat.
India boasts a broad variety of climate zones, from tropical Kerala, which tends to hover between 27 and 29 degrees Celsius year-round, to mountainous Kashmir, which generally ranges between about 2 degrees Celsius in January and about 24 in July.
In addition to offering your pick of landscapes, India boasts the lowest cost of living of any of the countries included in this list. An inexpensive local meal in India typically costs about £1.76, some 85% less than the same in the UK.
You can rent a one-bedroom apartment the centre of a bustling Indian city for about £143, 80.73% less than what's available in the UK.
As with South Africa, flights between Britain and India are both lengthy and pricey; it would take you about seven and a half hours to fly from London to Delhi. In terms of time and money, this can add up if you frequently return home.
Internet access in India is increasingly widespread, with 34.8% (462 million) of the population actively using it in 2016. Since the Mumbai bombings in 2008, however, the Indian government has ratcheted up internet surveillance and censorship. Despite this trend, India remains a "partly free" country in terms of internet control, according to the Freedom House survey.
Bosnia and Herzegovina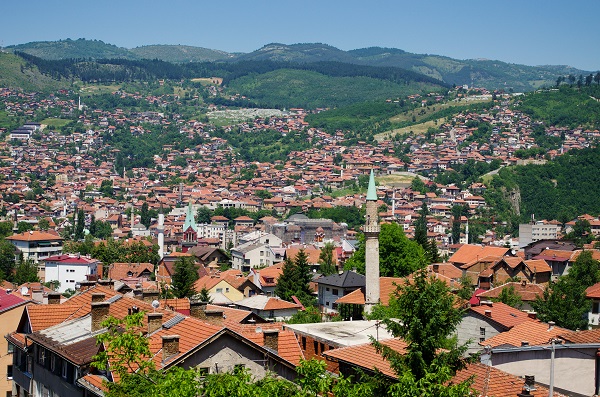 In recent years, Bosnia and Herzegovina (BiH) has lured in unparalleled numbers of tourists with its rich cultural and natural heritage. Visitors come for its historical architecture and spectacular wilderness, and they stay for its hospitable people.
In 2013, the World Economic Forum declared that BiH was the eighth friendliest country towards international tourists, and in 2015, the country — which itself is home to 3.8 million people — received more than one million international visitors.
The country's climate is humid continental, which means that winters can get frosty and a bit snowy, and that summers can be quite dry and hot. The nearby Adriatic Sea does well to help regulate temperatures, however.
An inexpensive local meal in BiH will set you back about £3.04, 75% less than you'd pay back home.
For £151 a month, you could get a nice one-bedroom flat in a city centre, representing savings of 80% compared to the UK.
Property prices are generally very low in BiH relative to the UK, with prices per sq m averaging £981 or £697 — depending on whether you're in or beyond the city centre, respectively — as compared to £3,432 or £2,551, respectively, per sq m. in the UK.
Travelling to and from BiH is relatively easy, making it a promising option for expats who will need to return home regularly. A direct flight between London and Sarajevo takes about two and a half hours.
Some 61.6% of the BiH population uses the internet in 2016, and the country's citizens effectively face no control by the government regarding its use. Freedom of speech and freedom of the press are guaranteed by law, though "hate speech" is prohibited, and there are no policies or initiatives for censoring web content or monitoring internet activity.
Mexico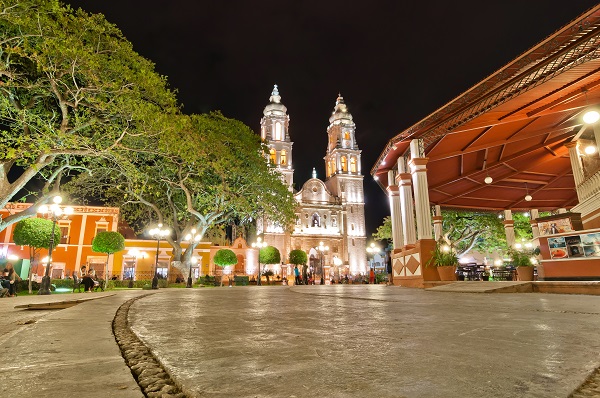 Thanks to its vibrant culture, warm climate and white-sand beaches, Mexico has long been a hotspot for international tourists, expats and retirees alike. Visitors are drawn in by the country's abundant and beautiful beach towns, its rich historical sites, its rugged wilderness and its grand festivals and traditions.
Expat communities can be found throughout the country, from the bustling metropolis of Mexico City, to the colonial city of San Miguel de Allende, to the party capital of Cancun.
Mexico's climate, which spans tropical zones on the Yucatan peninsula, semi-arid regions in centre of the country and arid climes to the north, is ideal for those who crave the sun and long to escape the London fog and rain.
In Mexico, you can order an inexpensive local meal for £3.13, nearly 74% less than back home.
Most impressive: Mexico's per sq m purchase rates of £722.83 and £521.79 in city centres and outer-city areas, respectively are the lowest of the country's included in this list. For comparison, inner city property in the UK would cost you £3,431.92, while outer city properties would typically set you back £2,550.76.
A drawback to relocating to Mexico is distance: travelling directly from London to Mexico City takes roughly 11.5 hours of flight time. As with South Africa or India, UK expats are encouraged to plan ahead in order to minimise travel expenditures.
Just shy of half (45.1%) of all Mexicans use the internet in 2016. The country was labelled by Freedom House as "partly free" with regards to internet censorship. Federal law establishes and backs freedom of speech and freedom of the press, and the government has not overtly restricted access to the internet or censored any web content.
Notably: Londoners moving to Mexico should be extremely cautious of organized crime and cartel activity in Mexico, and should avoid the country's most dangerous regions, such as Chihuahua, Durango, Coahuila, Nuevo Leon and Tamaulipas.
•
As with any move, it is important that you do your due diligence beforehand. Check out the crime statistics in any city you're considering moving to beforehand. Do your research to ensure that if you're in need of any specific types of medical treatments, the relevant facilities will be available near your new home. And do your research in advance with respect to any other deal breakers you might encounter abroad.
In all, the five countries listed above offer a diverse array of options for Londoners who wish to make money off their properties while living abroad; what they all have in common is a relatively low cost of living matched with a relatively high quality of life.
Thomas H. Espy, Tranio.com
Originally published on calculator.co.uk
Subscribe not to miss new articles
We will send you a content digest not more than once a week
Subscribe
Done!