Property for sale in the United Kingdom
All types
Type of property
Apartments

Houses, villas, cottages

Terraced houses

Show all types
Islands

Development land

Show popular
263k – 18.5M
Price
100k

300k

500k

700k

1M

2M

3M
100k

300k

500k

700k

1M

2M

3M
Need to know in the United Kingdom
Property in the UK. British real estate prices
Owning real estate in the UK is a sign of prestige. Buying property for sale in the UK is a good idea: the country is considered a 'safe harbour' for profitable real estate investments. London is an international finance capital and the British property market is an extremely popular, attracting business people and buyers from around the world. British education is in high demand and many investors buy houses and apartments for their children who study here.
Elite real estate in London is third most expensive in the world after Monaco and Hong Kong. The square meter of a premium flat in the capital averages above £20,000. Historic real estate in the UK is also popular and castles and Victorian estates can cost tens of millions of pounds. UK property sells for £190,000 on average.
Property prices in the UK are rising fast, especially in London where residential real estate has gained more than 25% over the last year.
Tranio's managers are here to help you select a property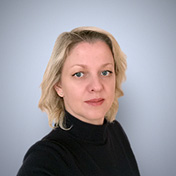 Svetlana Larionova
Real Estate Expert
+44 17 4822 0039
0% commission to Tranio

Residence permit support

Mortgage rates from 2%