Residence permit in Greece for a bank deposit in 2023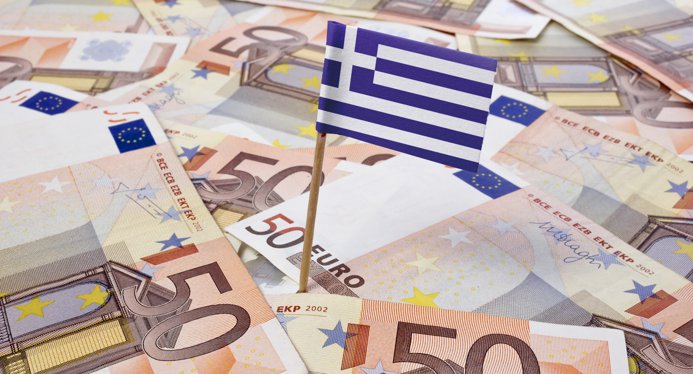 In 2023, Greece remains one of the few countries in the European Union that offers the possibility of obtaining a residence permit by investing in its economy. This process enhances Greece's economic potential and increases its political clout in the international arena. In addition to the highly sought-after Golden Visa programme for investing in real estate, a Golden Visa can also be obtained by investing in Greek government bonds or by opening a bank deposit of 400,000 euros or more.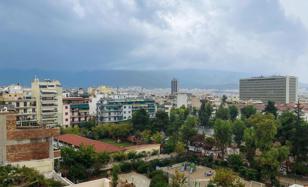 From 74,000 €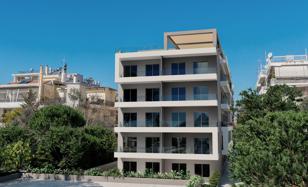 From 532,000 €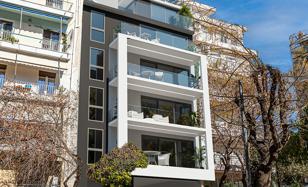 From 304,000 €
Benefits of a Greek residence permit for a bank deposit
The programme for obtaining a residence permit by making a bank deposit is a rare opportunity, as few countries are willing to grant a Golden Visa in return for a monetary contribution. There are various investment options available, including securities and shares in Greek companies, bank and fund deposits, and the purchase of government bonds.
What makes this programme attractive is that, compared to other EU programmes, the amount of money required to obtain a residence permit in another country is relatively low.
Holders of a Greek Golden Visa have full rights to stay and move freely within the European Union, including through those borders that are closed to holders of tourist visas.
The benefits of obtaining a residence permit for a bank deposit include the following:
Maintaining the denomination of the deposit in euros. Unlike property, the value of which can fluctuate according to market conditions, the amount of a bank deposit remains unchanged. If the investor decides to relinquish the Greek residence permit and close the deposit, they can return the entire original investment amount. Thus, the programme participant is protected against market risks.
Contribution by a legal person. Not only individuals, but also legal entities (shareholders or officers of companies registered in another country) may invest in securities or make a deposit. In this case, the maximum number of residence permits per company is three, and the investment amount depends on the number of shareholders applying for residence permits.
Validity of a Golden Visa. A residence permit for investment in securities or a bank deposit is issued for a period of 5 years, which is longer than the period of a residence permit issued for other reasons.
Residence permits for the investor's family. The residence by investment programme allows the investor to reunite with his family in Greece. A Golden Visa can be obtained by a spouse, or a partner in a civil marriage (when registering cohabitation in Greece), as well as children under the age of 21.
When applying for a residence permit for a bank deposit, investors may find it more reliable to focus on savings rather than capital growth. For higher returns, individuals can choose to invest in funds, shares or bonds. Generally, bank deposits in Greece offer interest of up to 1% per annum, while government bonds offer a coupon rate of around 3.5–4% per annum. Although dividend yields on shares can exceed 5%, individuals should be aware of the higher risk associated with the volatility of the stock market.
Other benefits of obtaining a residence permit in Greece include the country's mild and dry Mediterranean climate, rich historical and cultural heritage, and well-established healthcare and transport systems. If you hold an investment residence permit, you are not obliged to reside permanently in Greece and you are also allowed to stay in other EU countries for up to 90 days.
Interest rates on deposits
There are 36 banks operating in Greece (both local and foreign) with 85% of all assets held by the country's four largest national banks: Piraeus Bank, National Bank of Greece, Alpha Bank and Eurobank. Greek banks are on average rated below the reliability threshold, which is an indication of the state of the country's economy, but funds held in deposit accounts are protected. The investor is entitled to a refund of 100,000 euros from each bank in the event of its default.
Greek banks are generally open from 8 a.m. to 2 p.m., Monday to Friday. Most banks have a website and a mobile application that can be used to carry out all necessary financial transactions. To open an account, non-residents must visit the bank branch in person, pass a security check, and provide a Greek TIN.
The interest rate on the deposit is currently around 0.1% per annum, in line with standard offers across the Eurozone. The percentage varies according to the product chosen and the bank's terms and conditions, which can be obtained by contacting the bank.
Requirements for obtaining a residence permit in Greece for a bank deposit
The main requirements for an investor in relation to their bank deposit in Greece from the authorities controlling the issuance of residence permits are as follows:
The term of the deposit must be at least 1 year with automatic renewal.
Any change in the investment must be notified to the Greek Ministry of Development and Investment within 2 months.
An annual report and other relevant documents must be submitted to the Ministry of Development and Investment each year. Legal entities are also required to submit a financial statement and corporate structure documents.
Tranio's visa experts will help you choose the best option for your individual situation. We provide full support in obtaining a Golden Visa for making a bank deposit in Greece.

Leave a request
If these requirements are not met, the Greek authorities have the right to request the closure of the investment residence permit and to impose other restrictive measures.
How to get a Greek residence permit for a bank deposit
In order to obtain a Greek residence permit for making a bank deposit, the investor should do the following:
Collect documents. At this stage, the investor determines their investment strategy, seeks advice from lawyers and visa experts, then opens an account in a Greek bank, deposits the required amount of money and obtains a Greek TIN.
Obtain a type D national visa. The investor collects the necessary documents to obtain a national visa and submits them to the Greek consulate in his country. The consulate forwards the application to the Directorate of Foreign Direct Investments of the Greek Ministry of Development and Investment. If the result is positive, the Ministry sends a certificate confirming the investment. The whole procedure takes about 2–3 months.
Apply for a residence permit. It is necessary to submit a standard set of documents to the Greek Ministry of Migration and Asylum, as well as an investment certificate not older than 2 months from the date of issue. The investor's biometric data will also be submitted at this stage. This requires a personal visit to Greece.
Obtain a residence permit. Once approved, the investor will receive a Golden Visa. They can collect the documents either in person or by proxy through a lawyer.
All foreign documents must be apostilled and translated by a certified Greek translator before being submitted to the relevant authorities.
Documents required for obtaining a residence permit in Greece for a bank deposit
In order to apply for a national visa and residence permit in Greece, you will need to provide the following documents:
Valid passport with copies of all pages;
Financial statement confirming the applicant's financial means;
Annual travel insurance with a minimum cover of 30,000 euros;
Certificate of good conduct;
Medical certificate stating the absence of dangerous diseases (for a visa);
4 colour photographs (35×45 mm);
Completed residence permit application form;
Certificate from the Greek Ministry of Development and Investment on the nature of the investments made;
Confirmation of investment or deposit;
Confirmation of payment of state tax;
Certificate from a Greek clinic stating the absence of dangerous diseases (for a residence permit);
Proof of legal income outside of Greece;
Greek TIN;
Rental agreement;
Proof of relationship for family members.
Therefore, obtaining a Greek residence permit by making a bank deposit or investing in securities is the best strategy for those who wish to maintain their own capital in an EU country and enjoy the rights and privileges of moving around Europe on an equal basis with European citizens.
Our managers are ready to provide you with additional information on the features of the programme and to assess your risks and benefits.

Book a consultation
Subscribe not to miss new articles
We will send you a content digest not more than once a week
Subscribe
Top 5 Articles of the Month