Safe haven: a Tranio client from Crimea on how he bought a holiday home in Hungary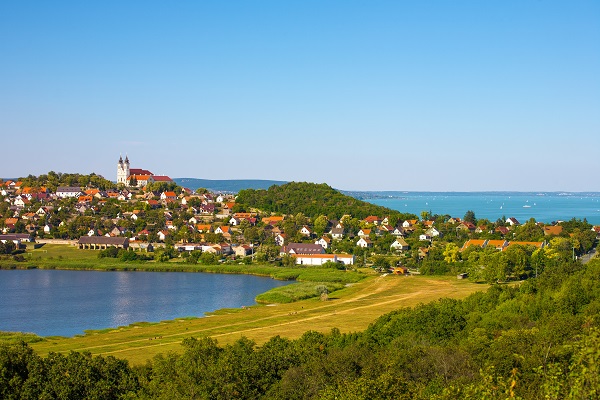 Dmitry, an entrepreneur from Sevastopol, bought a flat near the famous Lake Balaton. In an interview with Tranio, he explained why Hungary was his choice and how he became a landlord without initially planning to do so.
— Dmitry, how did you get the idea of buying a property abroad?
— I was motivated by the lack of political and economic stability in my native Crimea: it's not exactly trouble-free now: we have problems with banking, provisions, transport and communications. The local property market is not developing, and prices are often unreasonably high. I sold one of my Sevastopol flats and decided to buy a residential property in Hungary – just to be on the safe side.
— Why did you choose Hungary exactly? Did you consider other countries?
— I looked into real estate in Turkey, Bulgaria and more expensive countries, such as Cyprus. Above all, I was looking for a property with a reasonable price and maintenance costs. While I'd have preferred a resort region, proximity to the sea was not crucial, as I've grew accustomed to living by the sea long ago. So, another important factor for me was the opportunity to get a residence permit relatively quickly and easily. Hungary, specifically Keszthely, was the most suitable option.
— Had you been in the country before you bought the property?
— No, I went to Hungary for the first time precisely to choose a property. I thought, "If I don't like it, I won't buy it." I mean, no one was breathing down my neck. I had been to many countries before that, and I had something to compare with.
Overall, I liked Hungary: it doesn't have the pomposity of the UK or France, for example. At the same time, the roads are good, the streets are clean and the people are very genial even in small communities. As for the quality-to-price ratio, the local property is much more attractive than the Crimean one. I also liked everything about Keszthely: the atmosphere, the infrastructure and the location – less than a kilometre from Lake Balaton.
Thanks to the relatively short distances and good roads, it is convenient to travel around Europe from there. I stayed seven kilometres away from Keszthely, in Hévíz, and rented a car there to go to Austria just for the fun of it: in just two plus hours, I was already having coffee near the Vienna State Opera. In two and a half hours you can reach Ljubljana and in three hours the Adriatic coast of Croatia by car from Keszthely.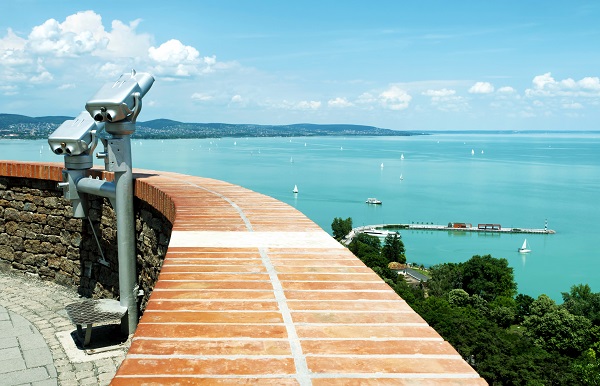 — Tell us how you went about looking for a property.
— I was searching online: I looked through the websites of several of the largest companies in the field, one of which was Tranio; Inna Opalyuk, your manager for Hungary, helped me to find my flat. Inna explained everything professionally and introduced me to your Hungarian partners.
— Which cities apart from Keszthely did you consider? Did the property in Budapest. appeal to you?
— I did consider Budapest, but the property prices there were about twice as high as in Keszthely. With my budget, I could only afford a flat far from the city centre in a block with panel houses, which I don't like. I can hardly imagine what I would do in Budapest while coming to live in my flat for a while. Besides, I prefer to live in quiet places, so that even if I had had the amount needed, I would have thought over what was better to buy: one flat in Budapest or two, one in Keszthely and the other in Hévíz, for example.
By the way, I viewed the properties in the suburbs of Hévíz, and the local townhouses didn't impress me much: they are not bad, but there's no central heating, and the infrastructure is not developed. After the end of summer, suburbs like these die down.
— So, you went on the viewing tour in summer? Do you have an idea what the weather is like in Keszthely in winter?
— That's right, I went on the viewing tour in August, but as early as the end of October I returned to Keszthely. I can say that the weather is almost the same as in Sevastopol: the cold is not severe, for instance, the temperature fell to -3ºС at most last winter.
— What property did you buy eventually? Do you have all the necessary infrastructure to live comfortably?
— I bought a flat in a two-storey brick house built about five years ago. There are as few as three flats on each floor. There is a sitting room combined with a kitchen, a small bedroom, a balcony and a spacious bathroom. I also have a storeroom on the ground floor. The surrounding grounds are very green and well-groomed, there is a playground and a parking area. Lake Balaton Beach and three supermarkets are within walking distance.
— Did you experience any difficulties during registration?
— Not at all. First, I signed an agreement with a local attorney who handled the transaction, after which I paid the deposit equal to 10% of the property value. Having signed the preliminary agreement, I had to wait for about a month for a permit to buy the property from the Hungarian authorities. In general, it seemed to me that Hungary had relatively little bureaucracy. You can settle many issues by email, without any queues.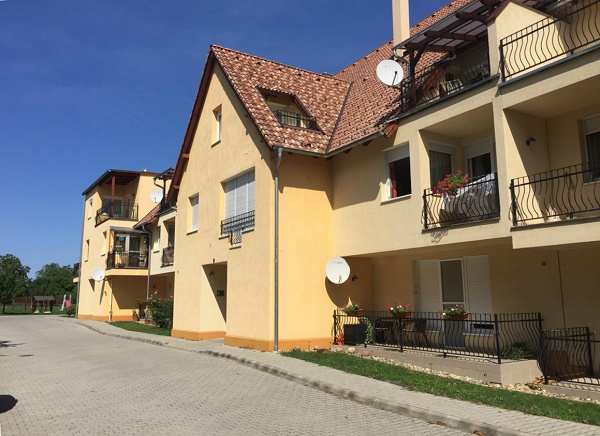 — Did you plan to rent your Hungarian property out immediately?
— No, I didn't have such a goal, but the tenants — a Hungarian family with a small child — were already living in the flat that attracted me. I was offered a residential commercial property in Hévíz, but its price was higher, and I would have paid the management company half of the rental revenue. This option could have been more profitable than renting my flat out, but I was not looking for profit.
— Who is managing your property?
I'm doing it myself. My tenants pay all the utility and Internet bills, as well as transfer the rent onto my Hungarian bank account.
— Do you have a tenancy agreement? And do you have to pay a rental income tax?
— We have an agreement, but it's not registered anywhere, so I don't pay such a tax. If they plan to leave, the tenants must give me at least a 30-day notice, the same applies to me.
— What is the yield rate of your flat?
— The tenants pay me €150 per month (excluding utility costs), which is not much even by Sevastopol standards. However, this is the market rental price for such a property. I didn't enquire about the yield rates.
— Do you plan on getting a Hungarian residence permit?
— Not now; instead, I'm going to apply for a Schengen multi-entry visa. To receive a local residence permit, I must live in Hungary at least four months per year, and currently I don't need to move there. If there is a possibility that my children would study abroad, then I will be able to sell the flat in Keszthely and buy a property in Budapest.
—So you're going to come to Hungary on holidays?
— Sure, I'd love to spend a week or two there. The agency assured me that they would be able to find nice and cheap short-term rental apartments for me at any time. The management team was very helpful.
Anna Bugayeva, Tranio.com
Subscribe not to miss new articles
We will send you a content digest not more than once a week
Subscribe
Top 5 Articles of the Month