Schengen visa for Portugal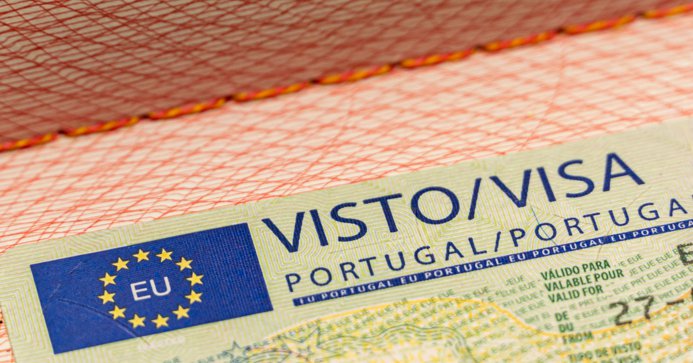 The Schengen visa for Portugal follows the Schengen countries' general requirements: the documentation package is the same for all parties to the agreement. It is a short-term С-type visa valid for up to 90 days within six months.
The Schengen visa enables you to travel to 26 European countries. However, if it is a Portuguese visa you are applying for, Portugal must be the first country of entry into the Schengen area. 
Three ways of obtaining the Schengen visa for Portugal
through a visa application centre;
with the help of a travel agency;
applying by yourself directly at the Portuguese embassy or consulate in your country of residence.
It is possible to apply for a Schengen visa six months in advance but not less than 15 days before the trip. A standard tourist visa for Portugal is processed within five working days.
Applying for a visa at the Portugal visa application centre
Portugal's embassies' preferred visa partner is VFS Global, which has its branches in many countries. The documents for a visa are submitted at the visa application centre by appointment. 
Services provided by a visa application centre:
Assisting with visa application and preparation for visa interview (if required); 
Processing of visa documents and verification of their compliance with the requirements;
Biometrics scanning —taking a photo with a special camera and fingerprints. As of 2015, biometric data must be provided once every five years. Children under 12 years old do not have to submit biometric data; 
Submitting the application package to the Portugal consulate and following-up on the process;
Purchasing travel insurance for the Schengen visa;
Scheduling an appointment at the Embassy (if required);
Booking accommodation (on request).
Visa application through a travel agency 
The travel agency specialists will verify that the set of your documents is correct and complete. If you are going on a tourist trip via an agency, the likelihood of a visa refusal or a request to bring to the consulate additional documents is minimal.
Applying for a visa by yourself
This option is for experienced travellers with good English proficiency and who already have several Schengen visas in their passport. 
What to do:
Create a personal account on the official website of the Portugal embassy or consulate in your country.
Fill in the application form, upload a 35x45 mm photo to your account and attach the consular fee payment slip to the application form.
After completing the application form, the software automatically generates a list of documents for the visa application. All documents can be submitted online, though the applicant must have an electronic signature to do so.
Documents must be uploaded within 30 days of registration.
If the documents' initial verification is successful, the applicant will receive an invitation to the consulate for an interview. Please bring the originals and copies of the documents to the interview. Telephones, tablets, metal objects will remain in storage in a locked box in the lobby until the interview is over. You must not be late for your interview; it is recommended to arrive 15-20 minutes before the appointed time.
When applying for a visa at the consular section of the Portuguese embassy on your own, be prepared to wait 2-3 weeks for your turn. Even if all documents are submitted online, a personal visit is compulsory to submit biometric data.
Documents for a Portugal visa
Application form, which may be completed on the embassy's website in English;
Printed consular fee payment slip. The fee is paid before sending the application form for consideration;
Photos 35х45 mm. 2 recent photos against white background with neutral face expression, no make-up.
Travel document valid for at least three months after the visa expiry, containing at least two blank pages; a copy of the first page with the photograph.
Expired travel document, copy of a photo page and Schengen visas for the last three years (if any).
Proof of employment, indicating position and salary.
Bank statement with a balance of at least €580. The minimum amount for a trip is calculated on the basis of €75 for the first day and €50 for each subsequent day for an adult. This does not include accommodation and visa processing.
Health insurance with at least 30,000 euros coverage. The insurance must be valid for the duration of the visa and 14 days after its expiry.
Booking of two-way tickets.
Hotel reservation or a contract for renting accommodation in Portugal;
If you are applying for a visa to Portugal to visit relatives or friends for study or work, you will need an invitation from a host, either a person or a legal entity.
Consent to personal data processing.
Service fee payment slip (when applying for a visa at the visa application centre). 
That is the general package of documents required at the consulate to apply for a visa for Portugal, and biometric data must also be submitted. Additional documents may be required depending on your travel purpose to Portugal.
Tourists submit a standard package of documents. This is the easiest and most affordable way of obtaining a visa. Consular staff are favourably disposed towards tourists and issue a visa within 5-7 working days. It is important to have a positive visa history and sufficient funds in the account.  
Owners of real estate in Portugal wishing to obtain a Schengen visa must provide Caderneta Predial – a document proving ownership of the property in Portugal. If this document is issued in the name of a bank and the property is purchased with a mortgage, utility bills must also be provided. The visa is only issued to those who have already bought property in the country. If you plan to travel to conclude a transaction, a tourist visa will be sufficient. Most often, homeowners in Portugal obtain a multi-visa valid for up to one year.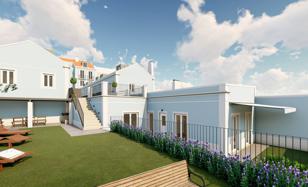 From 350,000 €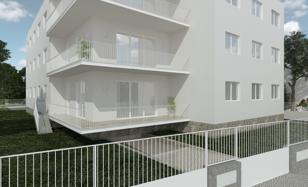 From 450,000 €
When applying for a business visa, business people must additionally provide an invitation from a Portugal resident. If the host party is a natural person, passport and tax information must be indicated, if it is a legal entity, a full set of documents for the company must be provided.
Retirees must prove that they have sufficient funds in their bank account or provide a sponsorship letter from an immediate family member. If the retiree's relatives are residents of Portugal, they can apply for a visitor's visa or a long-term entry permit for family reunification.
Minor children must submit a birth certificate with a copy and the consent of the mother or father if the child is travelling with one of the parents. Parental consent must be notarised. The child's visa application form is signed by the parents.
Students enrolled in educational institutions in Portugal obtain a long-stay visa. Students attending language courses obtain a short-term visa. The main documents for this type of visa are an invitation from a Portuguese educational institution, a certificate of successful examinations and receipts for the first year's tuition and accommodation costs. Parents have to present a sponsoring letter for children with a financial coverage of €47 per day or more, a certificate of employment indicating the salary and a bank account statement.
Patients planning to travel to Portugal for medical treatment must submit a number of medical documents for the visa: a health certificate from the treating doctor, a referral to treatment abroad, an invitation from the Portuguese medical centre as well as medical insurance with extended coverage of minimum €42,500.
Athletes competing in Portugal must provide an official invitation to the event. The invitation must include personal information about the host, the date and duration of the event and information about the athlete's fees.
Visa fee for Portugal
The consular fee for a Schengen visa is €35. Visas for children under six years old are free of charge. Close relatives of Portuguese residents, students, athletes, scientists and diplomats do not have to pay the visa fee as well.
The visa application centre collects a service fee of around €30. Medical insurance, notary certification of documents, printing of photocopies and photos are an extra charge.
Urgent visa can be issued in 3 days and costs €70. In case the applicant is travelling to Portugal in 3 days or earlier, they must apply directly to the embassy. For an emergency visa, you must pay for your air tickets and confirm the hotel booking beforehand.
Subscribe not to miss new articles
We will send you a content digest not more than once a week
Subscribe