The best neighbourhoods in Athens for real estate investment
According to Deutsche Bank CEO John Cryan, the worst is over for Greece. "Finally, there is light at the end of the tunnel. The outlook for 2018 remains positive. Nevertheless, the road to normalization will remain long and difficult", he was quoted by Greek media outlet Ekathimerini as saying. According to data published by the country's statistical service Greece's GDP grew for four straight quarters in 2017 – the first time in eight years.
At the same time, tourist numbers are increasing. In 2017, Athens airport handled 14.4 million international passengers – 12% more than a year before. Foreign tourists heading to Greek resorts usually spend a few days in Athens to see the sights. In view of Greece's economic recovery and growth in tourism, investors expect prices for real estate in Athens to rise.
With property prices 44% lower than pre-crisis levels, investors are buying buildings in the capital's city centre to lease to tourists for short terms. More experienced investors are buying property that are in a poor condition for a lower price and renovating them to get higher returns on their investment.
As a result, according to the Bank of Greece, the decline in property prices has already stopped quarter-on-quarter – property prices in Athens remained stable between Q2 and Q4 2017. Prices of property in the central neighbourhoods of Athens popular with tourists, Kolonaki and Monastiraki, have been growing.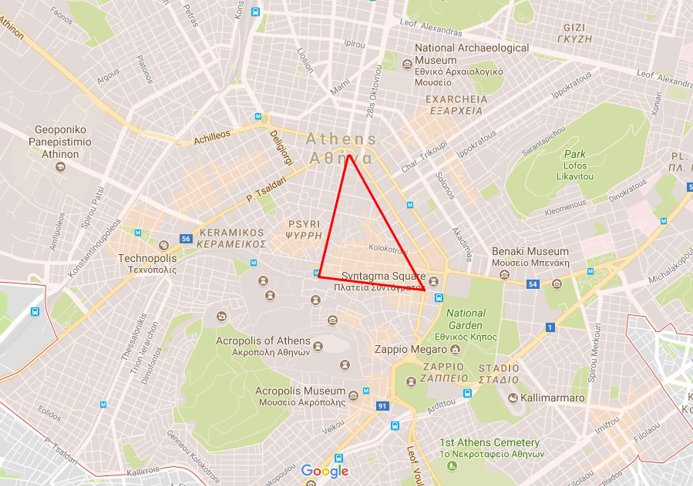 According to Greek media outlet Ekathimerini, flats located between Monastiraki, Omonoia, and Syntagma squares are almost unavailable to local residents – in most cases, they are already leased to international tourists.
The best neighbourhoods in which to invest are those located within walking distance of the Acropolis. Prices there are currently lower than in the city centre, and tourists are actively renting accommodation thanks to the convenient transportation and cheap rent there. According to Tranio analysts, such neighbourhoods include Kerameikos, Kypseli, Psirri and Exarcheia.
Kerameikos
Kerameikos is located a 15-minute walk from the Acropolis and is near Ermou Street, the city's main shopping belt. The closest metro stations are Thiseio and Kerameikos on the green and the blue lines respectively, which connects the neighbourhood to Piraeus and the Athens Airport with a transfer to the overground railway.
Kerameikos is popular with young and creative people. There are currently many vacant units there and the rent is cheap. "This is what many large European cities are missing, and what is attracting tourists", an architect who settled there was quoted by German media outlet Der Spiegel as saying. Cafes and restaurants in the neighbourhood are typically full, even in the middle of the workday.
According to the largest Greek real estate web portal, Spitogatos.gr, the average monthly rental rate for a one-bedroom or two-bedroom apartment in Kerameikos ranges from €500 to €800. The daily rate, according to AirDNA (a service processing Airbnb data) is about €55.
Kypseli
Kypseli is one of the city's oldest, most densely populated and multicultural neighbourhoods. it is located north of Athens' historical centre near Pedion tou Areos, one of the city's largest parks. The neighbourhood is located between two metro lines, and the Acropolis is 40 minutes minutes away by overground transport. However, a fourth (yellow) metro line to be constructed between 2019 and 2026 will cross Kypseli and reduce the travel time from the city centre to the northern suburbs by about two-thirds. In the first half of the 20th century, Kypseli was home to the local bourgeoisie, who occupied the neighbourhood's many spacious apartments. By the 1960s, it was one of Athens' most upscale neighbourhoods. Since the 1990s, the area began has seen an influx of migrants from Albania, Romania, Bulgaria, Ukraine, Moldova, Russia and other countries. Most of them, according to the Athens Social Atlas, are characterised by a high level of education and financial activity.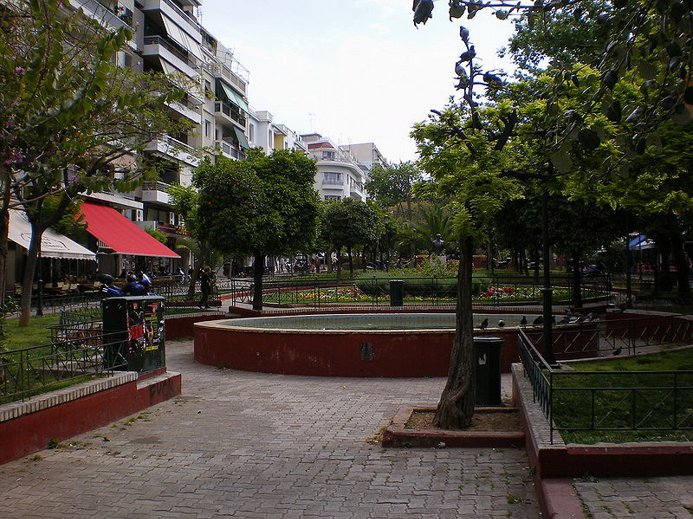 According to Greek media outlet Liberal, the price of real estate in Kypseli has fallen by over 50% since the crisis. According to Spitogatos.gr, local rundown property sells at a symbolic €250/m², renovated apartments average €500/m², and many one-bedroom apartments cost just €6,000–7,000. The neighbourhood has a potential for price growth with the construction of the fourth metro line and infrastructure projects such as Athens 2020, which aims to refurbish the city's downtown areas and its northwest in particular. The daily lease for apartments in Kypseli average €37, according to AirDNA.
Psirri
Psirri is located in the centre of Athens near the Syntagma and Monastiraki squares, a 15-minute walk away from the Acropolis. The city's three metro lines intersect at the Monastiraki, Syntagma and Thiseio stations located nearby.
Psirri is known as the "Athenian SoHo", but twenty years ago, it was a decaying industrial area. Low residential property prices attracted artists and musicians to the neighbourhood, and cafes, bars, shops, galleries and boutique hotels soon followed. As the area continues to gentrify, more buildings are being renovated and its former warehouses are being converted into commercial facilities.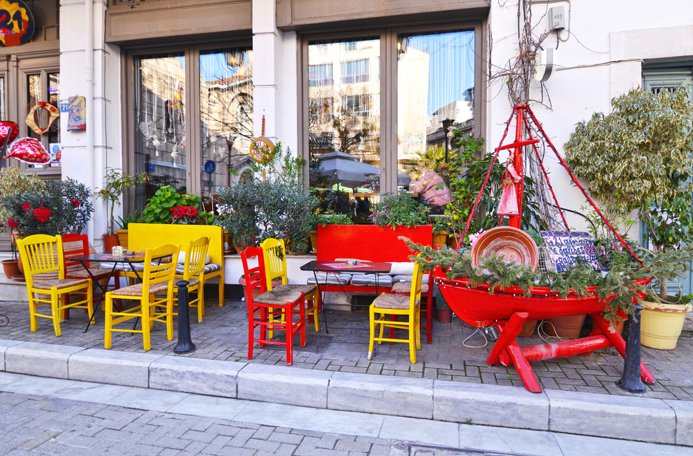 Real estate in Psirri is more expensive than in Kypseli. Apartments and buildings for renovation start from €900/m² and reach €2,000–3,000/m² for renovated residential property, according to Spitogatos.gr. The average Airbnb rental rate for apartments in Psirri is €40 per night.
Tranio is redeveloping a residential unit in the district – a building with 12 apartments on Athinas Street – and is seeking investors. The total cost of the project, including renovation, is €1.3 million. Investors are guaranteed a rental yield of 8% per annum. Investments will be made by purchasing the project company's bonds, which allows for tax optimisation.
Exarcheia
Exarcheia is a bustling neighbourhood with busy nightlife, co-op cafes, restaurants, bookshops and theatres. it is located northeast of the historical city centre, a 30-minute walk from the Acropolis and a 10-minute walk from the Omonoia metro station. The neighbourhood is home to the National Archaeological Museum, one of the largest museums in the world dedicated to the Greek culture.
Until recently, Exarcheia had a reputation of being a neighbourhood for protests and demonstrations, where clashes between locals and the police frequently occurred. The walls of many buildings in Exarcheia are covered with graffiti that often contain political slogans, and politically active students, the intellectual elite and dissidents gather in the local bars. However, since the victory of the Syriza party in January 2015, the protest movement has started to calm down. According to the Huffington Post, the neighbourhood is now attracting young entrepreneurs who are opening barbershops and ice cream stands, leveraging on the fame of Exarcheia.
Real estate prices in Exarcheia average €400/m² for properties in poor condition and €1,000/m² for high-quality renovated ones. In October 2017, the media reported a Chinese investor to have bought over 100 apartments in Exarcheia in a single transaction. Students and tourists often also prefer Exarcheia to more central neighbourhoods because of its lower rental rates – €4/m² per month and about €40 per day for residential properties.
Right now, the time is perfect to enter the Greek real estate market. We expect property prices to grow by 30% over the next 2 to 3 years if negative events do not disturb the market balance
Subscribe not to miss new articles
We will send you a content digest not more than once a week
Subscribe
Done!