Top 10 countries for Russian property buyers in 2015
The first place any smart buyer goes, before buying property, is online. To discover Russia's top ten foreign property destinations, Tranio expert, Yulia Kozhevnikova, went to the search engine source to find out where they are dreaming of a second home. Interestingly, destinations and preferences actually vary between the Russian capital and nation's regions.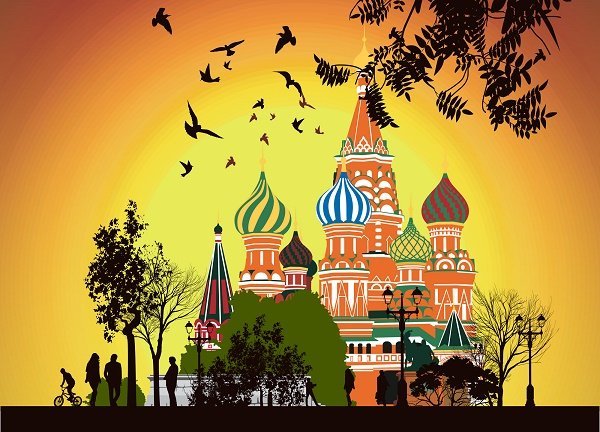 Most popular countries
Spain has won the hearts of both the capital and the regions, followed by the United States of America, which has not lost any of its appeal despite poor relations between the countries' leadership.
The U.S., along with Turkey, are the only non-European countries to make it in, and both rankings include the nine same countries with the exception of France and Thailand. France came sixth in the Muscovite top ten but is not favourite among the regions where it was bumped by Thailand, which made it to fourth place.
| | Moscow | Other Russian regions |
| --- | --- | --- |
| 1 | Spain | Spain |
| 2 | United States | United States |
| 3 | Italy | Bulgaria |
| 4 | Bulgaria | Thailand |
| 5 | Germany | Turkey |
| 6 | France | Germany |
| 7 | Turkey | Italy |
| 8 | Greece | Greece |
| 9 | Montenegro | Montenegro |
| 10 | Cyprus | Cyprus |
Differences in consumer preferences
Consumer behaviour and search requests in the capital differ from those in other Russian regions. Property in expensive countries is more popular with Moscow residents, which is probably why France made the ranking and Italy came third. On the other hand, Thailand, a warm and mid-range property destination for Russian budgets, came fourth in terms of popularity among regional users.
60% more requests are made in the Russian capital for property in the world's most expensive real estate markets, like the UK and Switzerland, compared to the regions, according to Google Adwords statistics.
Property in Bulgaria and Turkey attracted 35% more requests from the regions compared to Moscow, where the income level is twice the national average, according to the Russian Federal State Statistics Service.
Geography is also a factor when it comes to the biggest country in the world. Far-eastern residents from the Vladivostok region (Primorsky Krai) are three times more interested in Thailand property than Muscovites, while residents of Saint Petersburg on the Baltic sea are twice as likely to search for information on homes and flats in Finland, which is just a couple of hours away.
There are also cultural differences in the Russian Federation, stemming from ethnic and religious diversity. For instance, in Tatarstan, a federal state where many practice Islam, requests for property in Istanbul are 70% higher than in Moscow.
Spain is the most popular destination for second home buyers in all price brackets from Moscow and the Russian regions. Its warm climate, relatively cheap real estate (compared to other Western European countries) and developed holiday infrastructure are the main attraction points. Catalonia, Valencia and the Canary Islands are the most popular destinations among people from Moscow.
Moscow's most popular property markets in Spain, 2015
| | Region | Location |
| --- | --- | --- |
| 1 | Catalonia | Barcelona, Costa Brava |
| 2 | Valencia | Costa Blanca, Alicante |
| 3 | Canary Islands | Tenerife |
Source: Google AdWords (search queries originating from Moscow)
Most popular cities
The cities most popular with Moscow foreign property buyers are Dubai, New York, Barcelona, Miami and London. Remarkably, many of these places have lower property prices than Moscow where, according to Numbeo.com, a square metre costs $5,297 on average.
 
City
Price per sq m, USD
(central districts)
1
Dubai
4,422
2
New York
19,177
3
Barcelona
3,996
4
Miami
4,753
5
London
26,681
6
Los Angeles
7,138
7
Prague
3,101
8
Burgas
935
9
Paris
11,167
10
Berlin
4,254
Even the most expensive property markets are in demand with Moscow residents despite the economic downturn in Russia. These include Manhattan, London and Paris, where average prices exceed $10,000 per square metre.
Not a question of budget
The most popular destinations by budget are almost the same, however, buyers with $1 million or more to spend, also look in Switzerland while Cyprus doesn't even make it into their top ten.
| | $0.3–1.0M | Above $1.0M |
| --- | --- | --- |
| 1 | Spain | Spain |
| 2 | Germany | France |
| 3 | Italy | Italy |
| 4 | USA | USA |
| 5 | France | Germany |
| 6 | Cyprus | Switzerland |
| 7 | Austria | Austria |
| 8 | UK | UK |
| 9 | UAE | UAE |
| 10 | Greece | Greece |
More expensive property markets also make more money from Russian clients than other nationalities, according to a forthcoming report on Russian and CIS buyer habits in 2015 by Tranio. For example, UK property is almost twice as expensive as world market average, but Russian-speakers spend 350% more than the local average budget on property there.
-> Russians choose most expensive property abroad despite crisis
"The United Kingdom in general, and London in particular, are probably the most expensive locations where Moscow residents buy property. However, most of these transactions happen off market and are, therefore, difficult to trace. Still, media coverage shows that Russian citizens have spent hundreds of millions of pounds in the last five to ten years exactly in the UK, buying both the most expensive iconic properties and 'ordinary' flats," says George Kachmazov, managing partner at Tranio.
According to Tranio forecasts, Spain, the U.S. and Germany will be the leading locations for both Muscovites and buyers from other regions in 2016, as precisely these markets can protect Russian capital from economic risk at home while generating income on investment.
Daria Berezina, Yulia Kozhevnikova, Tranio
Subscribe not to miss new articles
We will send you a content digest not more than once a week
Subscribe
Top 5 Articles of the Month