Tranio Germany GmbH sold a retirement home in Essen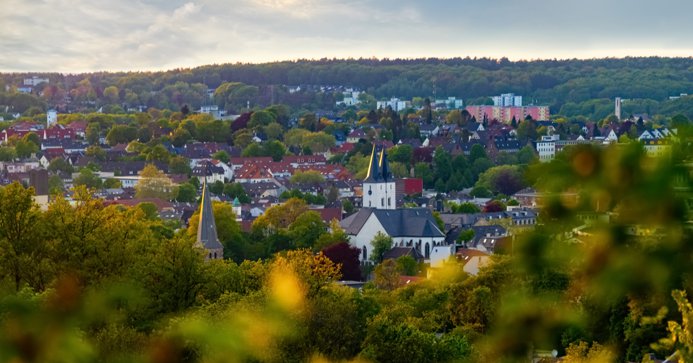 Tranio has brokered a transaction in which an unnamed investor acquired a retirement facility from a German development company that specialised in residential property, including retirement and nursing homes. The retirement home came with a signed 15-year rental agreement with the operator and the option for an extension. Tranio's managers – senior investment consultant Sofia Bulanova and partnership relationship manager Andrey Burak – helped close the deal.
In Tranio's opinion, German retirement homes are among the safest investments in the middle of a pandemic for several reasons. The number of elderly people in need of care and health services is projected to increase by 20% by 2030. Nowadays, 95% of municipalities already report a shortage of places in nursing homes. Most importantly, many developers can obtain financing for retirement home construction on better terms compared to other types of property. German banks often subsidise retirement homes that meet modern standards and offer lower rates.
Senior investment consultant Sofia Bulanova reports that, in the case of this transaction, the bank gave the loan during the coronavirus crisis, proving that financial institutions are still loyal to retirement home investments. Meanwhile, other types of property, like hotels, are falling from grace due to the pandemic and its effect on global tourism.
The retirement home transaction brokered in Essen with the help of Tranio already had financing, which was transferred to the new investor and covered 75% of the overall property cost.
In the case of the Essen retirement home, the management company is responsible for utilities, insurance, land tax, and maintenance expenses. Furthermore, according to German law, these real estate objects must have a 5-year guarantee upon construction that obliges developers to provide major capital works if any problems occur. However, minor changes remain at the charge of the tenant operator.
Andrey Burak expects demand for this type of property to grow. "Germany already has many elderly citizens and this is only expected to rise", says Mr Burak, "At the same time, the current generation of ageing Germans is wealthy enough to lease apartments in private retirement homes during their later years".
Tranio Germany GmbH is an international real estate investment platform with in-house development expertise. It was founded in 2010. Over the last five years, the company has invested about 500 million euros in the form of equity and mezzanine financing. As of early 2021, Tranio has 15 development projects in the works. Assets under management amount to about €150 million.
Subscribe not to miss new articles
We will send you a content digest not more than once a week
Subscribe
Done!
Top 5 Articles of the Month