Which rental strategy is more lucrative in Phuket: guaranteed yield or rental pool?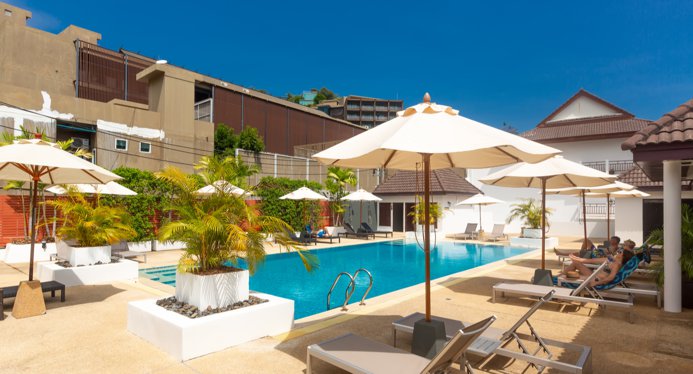 Resort investment properties in Phuket can generate high rental yields of 5–9% per annum for their owners. However, for those investors who are new to the Phuket real estate market, it can be challenging to understand the rental income distribution plans offered by local developers and management companies.
First, let's define terminology. In general, rental yield shows the percentage of a property's value that will be returned annually from renting it out. The term «yield» can have varying definitions though. For instance, in developed European countries, yield is typically understood as gross yield, which is calculated as the ratio of rental income to the property's value (purchase price) without deducting expenses related to maintenance, management, and taxation.
In Phuket, yield usually refers to the investor's rental yield before taxes but after deducting maintenance and management costs. This figure is commonly referred to as net yield. Notably, net yield in Phuket is substantially higher than in the tourist areas of Europe. For example, in one of our articles we calculated a net yield of 1.8% per annum on short-term rentals of a specific property in Athens. This is one of the reasons why resort real estate in Phuket is so popular among investors, including European ones: it is highly profitable.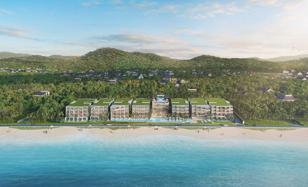 From $244,000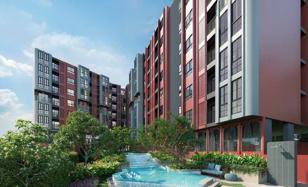 From $70,000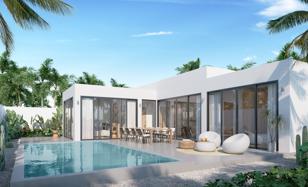 From $397,000
In residential complexes in Phuket with organised management, yields can be accrued to property owners on different terms. Let's take a closer look at them using the most common investment real estate in Phuket as an example: condominiums with apartments intended for rent.
Condominiums are residential complexes consisting of apartments (condos). Usually, they offer resort-like infrastructure and service. Management in condominiums is organised based on a rental strategy determined by the developer at the project's design stage.
There are condominiums that are primarily intended for the owners to live in. Condos in such condominiums are called residences. Of course, owners can rent out their residences, and centralised rental management may even be organised in such a condominium. However, the rental yield in these residences will be lower.
There are condominiums designed exclusively for renting out to tourists. Condos in such condominiums in Phuket are commonly referred to as apartments. These properties are initially sold with the condition that they will be rented out. Owners cannot live in their apartments whenever they want. However, the loyalty programmes have become widespread in Phuket and provide investors with the opportunity to stay in a condominium (not necessarily in their own apartments) for free for several (14–30) days a year, subject to prior agreement on the check-in time with the management company. Such apartments are capable of providing their owners with the highest rental yields.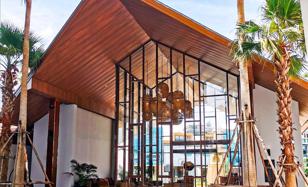 $114,000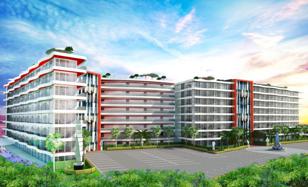 $277,000

$185,000
Guaranteed yield
Most Phuket resort property developers and their management companies offer investors a guaranteed yield of 5–7% per annum under long-term contracts for 2–5 years. In this case, all costs and maintenance are borne by the management company. This means that the investor will receive a fixed amount of income annually for several years. For example, an apartment is purchased for 110,000 US dollars with a 3-year management contract with a 5% annual yield. Over the course of three years, the investor will receive three payments of 5,500 US dollars each, for a total of 16,500 US dollars.
As a general rule, management companies in Phuket make income payments to investors once a year, usually at the beginning of the year.

In Thailand, all payments are made in Thai baht, including payments to investors. The national currency of Thailand has been stable for decades at around 30–35 Thai baht per US dollar with small fluctuations, so in this article, prices and income are converted into dollars for convenience.
After the expiration of the contract, it can be extended under the same terms or changed.
By choosing a plan with a guaranteed yield, the investor is protected from the risks of downtime and loss of profit for any reason — be it lockdowns, inefficient work of the management company, or others — for the entire term of the contract. These risks are assumed by the management company or the developer, depending on who the contract is concluded with. Often, the developer may act as an intermediary (as they remain the owner of the land) or have their own management company.
As a rule, a guaranteed yield is set at a level that allows obligations to be met even with low occupancy rates. For example, during the COVID-19 pandemic, when tourism in Phuket was close to zero, resourceful management companies were leasing condominium property to expats, who are plentiful in Phuket, on a long-term basis. This allowed them to fulfil their guarantees to investors.
If you are promised a guaranteed yield in Phuket that is higher than 7% per annum, it is worth considering whether this is a marketing move by the developer to compete with other projects on the island. If the project has a high guaranteed yield and there is no significant justification for it, there may be two negative scenarios:
The developer takes on a risk and expects future surplus profits. There is a high probability that the forecasts will not come true, the project's profit will not be enough to pay the guaranteed yield, and its compensation from other sources will not last long.
The price of real estate includes the cost of payments to investors. This is the most unscrupulous option, because the developer is selling overpriced real estate. Yes, you will receive payments at a high yield rate for the duration of the contract, which is usually 2–3 years, but this property will bring lower yields thereafter, and will most likely only be sold at a discount.
We only work with proven Phuket developers, those who have already completed several projects, efficiently rent them out and conscientiously fulfil their obligations to owners. These developers have successfully passed serious tests brought by lockdowns.
Sometimes, accepting lower guaranteed yield means winning in the future. It is worth looking at the guaranteed yield from a developer's perspective. There is no reason for them to deliberately lower it below the market, as investors will then turn to their competitors. If the developer sets a low guaranteed yield (which is currently 5% for Phuket), especially for projects under construction that will be rented out only in 1–3 years, this indicates the developer's professionalism and a conservative assessment of yields. This also means that the developer has taken into account the possible risks and is ready to pay this yield in any scenario.
When the condominium starts generating profits, establishes itself with tourists and shows a higher yield, you can change the contract terms and, for example, switch to a rental pool plan based on actual rental income.
Rental pool
A rental pool plan is a way of distributing actual rental income between investors and a management company. The annual rental income from all apartments in the condominium is accumulated on the management company's account and distributed during the accounting period according to one of the following schemes:
30/70: 30% of all rental income goes to the management company, while 70% of the income goes to investors, according to the shares of real estate in ownership. In this case, all earnings after expenses (laundry, cleaning, utilities, etc.) but before taxes are divided. Investors receive a full calculation, including expenses.
40/60: 40% of the income goes to the management company and 60% — to investors, according to the shares of real estate in ownership. In this case, the gross yield is divided, and the expenses are borne by the management company. Investors do not even see these expenses in their calculations.
The distribution does not take into account which of the apartments in the condominium was rented out more or less than others, only the share of the apartment area in the total living area of the condominium is considered.
In Phuket, until recently, the rental pool income was distributed universally according to the 30/70 scheme. However, management companies have begun to switch to the 40/60 scheme as of late. This is due to a common problem of investor distrust: when they see the extensive cost estimates, they begin to doubt whether they are intentionally inflated. Going through each expense item takes time and hurts working relationships. Therefore, some management companies have shifted all expenses to their own share, increasing it.
Hybrid plans
Perhaps the most client-oriented approach to distributing rental income is a combination of guaranteed yields and rental pool. A guaranteed yield is set, for example, at 5% per annum to investors, and the management company receives a commission from this amount. All remaining proceeds, if any, after deducting expenses, are distributed between the management company and investors using the rental pool plan.
Currently, only a few property management companies in Phuket use hybrid plans. Of course, these plans complicate income calculations, but at the same time significantly increase investor loyalty. Investors no longer need to think about what is more profitable for them or what is safer — a guaranteed yield or rental pool. On the one hand, they are protected from risks, and on the other hand, they are confident in maximum profitability.
Which plan to choose if your management company does not use a hybrid one?
The basic investment rule states: the higher the risk, the higher the return. Essentially, the risk is the main difference between the two plans. In the rental pool scheme, investors are fully involved in the risks of downtime and loss of profit caused by some external circumstances, such as the COVID-19 pandemic. However, these risks are often offset by periods of surplus profits and high demand for Phuket among tourists.
In 2022, Phuket experienced a period of high yields, with rental prices skyrocketing and properties remaining occupied even during the typically slow summer season. Investors in newly constructed projects using the rental pool plan received a yield of up to 9% per annum. Those who purchased properties a few years ago at lower prices and rented them out at the high rates saw even higher yields due to the calculation of yields based on the purchase price.
The guaranteed yield is usually chosen at the beginning, when the complex is just starting to be rented out to tourists and has not yet established itself in the tourist market. The success of the investment depends on the management company's ability to quickly reach high occupancy and high yields, which can take up to 2–3 years under normal circumstances. However, in 2022, new condominiums experienced surplus profits in the first season.
How to choose a high-yield complex correctly?
As we mentioned earlier, promises of high guaranteed yields are worth scrutinising. Here are some key things to look out for:
Location. The demand for a residential complex among tourists partly depends on its location. The condominium should be easily accessible, close to the sea and essential infrastructure such as shops, cafes, and restaurants. However, developers typically analyse the location choice at the land plot selection stage, as it is in their best interests to build a project in a beautiful place that is convenient for tourists and long-term residents.
Single management company. Condominiums that are serviced by a single management company typically generate higher yields than those where investors are allowed to hire their own management company. Centralised leasing eliminates competition between management companies and prevents price undercutting. In addition, services for tourists tend to be better organised in complexes with a single management company, which in turn leads to higher tourist ratings. When considering buying an apartment in a complex under construction, ask the developer about their plans for rental management. Often, developers have their own management companies or they announce a tender among large network management companies to service the entire complex. If the developer gives investors the choice of any management company they like, of which there are many in Phuket, this means that the complex will have several management companies and low profits.
Management company specialises in tourism, not just rental management. These companies typically focus on short-term rentals, because they earn money by selling holiday accommodation to tourists. It is less profitable for them to rent housing on a long-term basis. The higher the occupancy (and the shorter the lease term), the higher the yield, as long-term rentals imply significantly lower rates.
Price. While this is a conditional criterion, it's important to understand that apartment prices and rental rates tend to increase over time. The earlier an apartment is bought, the more income it will bring if rental rates increase. In addition, when buying projects under construction, the price per square metre at the start of sales during the early stages of construction is lower than at the commissioning stage.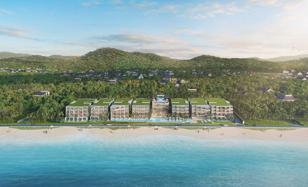 From $244,000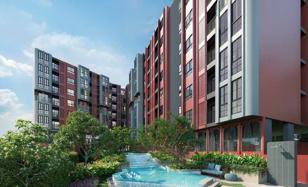 From $70,000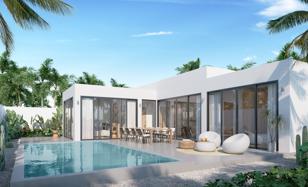 From $397,000
Some Phuket developers offer buyers the opportunity to use their project as a financial instrument, in addition to rental yields. Essentially, by purchasing an apartment in a project without instalments during the earliest stages of construction, buyers thereby finance the project, and developers are willing to pay up to 5% annual yield on this capital, even during the construction phase. This scheme is called pay back. It is a good way to get a double benefit: to buy an apartment at a more favourable price at the start of sales and start earning income even before the apartment is rented out.
Subscribe not to miss new articles
We will send you a content digest not more than once a week
Subscribe
Top 5 Articles of the Month