Work visa for Portugal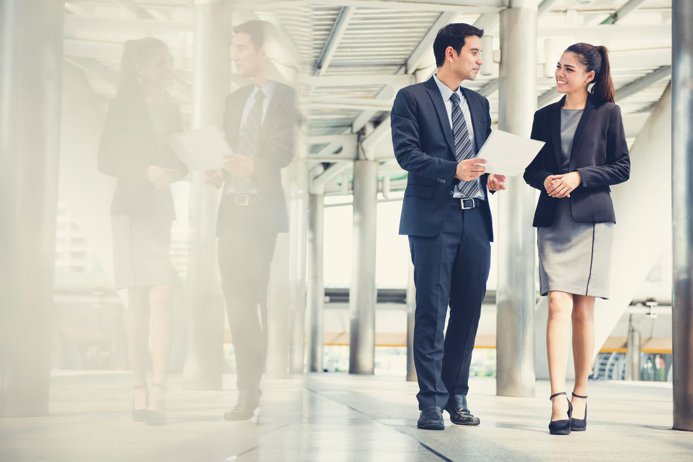 A work visa for Portugal unlocks the route to obtaining a residence permit. A prerequisite for it is a valid contract with a Portuguese company.
A Portuguese work visa is a D type long-term national visa issued under the Portuguese national regulations rather than the Schengen rules that entitles its holders to work in Portugal for up to four months with an option of renewal and enables them to travel across the other Schengen area countries staying in any of them for no longer than three months in every six months. 
A work visa may be converted into a residence permit in Portugal on the grounds of employment if the job contract is signed for more than four months. A residence permit is valid for one year and is to be renewed if the holder keeps their job. A residence permit holder can obtain a permanent residence in Portugal after several visa renewals if the holder has not left the country. 
An applicant that has never been granted a Schengen visa or has never travelled outside of their home country may not get a national Portugal visa. A successful applicant will have to prove their repeated visits to the EU countries and compliance with migration laws.
Work visas for Portugal
Temporary stay visa. A temporary stay visa entitles its holders to multiple entries and allows them to stay in Portugal for up to four months. Temporary visa types are the following:

E2 — short-term transfer of an employee from a foreign office to a division in Portugal,
Е3 — seasonal work or short-term contract,
Е4 — teaching or conducting research in Portuguese educational institutions or research centres.
Residence visa. A residence visa is issued for four months, yet a foreigner gets a one-year residence permit in Portugal during this visa validity term. The employer will have to prove that the foreign professional may not be substituted by a local worker. Residence visa types:

D1 — hired labour,
D2 — investors and independent professionals,
D3 — teaching or conducting research in Portuguese educational institutions or research centres.
Steps of getting a work visa
Job search. A work visa is obtained after employment. Foreigners can find a job in Portugal in two ways. One is to look for suitable open job positions and send CVs online. The most popular sites for a job search in Portugal that have English versions are sapo.pt, indeed.pt, adecco.pt. 
The other practice is to obtain a tourist visa first, then enter Portugal and look for a job in local job advertisements. Portuguese newspapers publish daily job advertisements. The most popular newspapers which publish job offers are Diário de Notícias, Público, and Jornal de Notícias. 
No matter what practice is used, a foreigner must sign an employment agreement with the employer or get a job offer letter from the employer and then proceed with getting a work visa. Working in Portugal without a work visa is punishable with deportation.
Submission of documents for a visa. An application for a visa is to be made well in advance so that a Portuguese consulate should have enough time to make a decision. The deadline to make a decision for a residence visa application is 60 days. The term to process a temporary-stay visa application is 30 days.
A work visa is issued by the consular section of the Portuguese embassy in the applicant's home country. An applicant must fill in an e-questionnaire on the official website and make an appointment to submit documents. See the list of the documents and detailed information about how to get a Portuguese visa in the visa section on the official web portal of the Portuguese Ministry of Foreign Affairs. 
An applicant must visit the consular section of the embassy in person to take a photo and submit documents and biometrics. An applicant visiting the consular office must observe the dress code, be on time and give all the digital devices for safe custody at the consular section entrance. The consulate may ask an applicant to provide missing papers if the set of documents is incomplete, which will make the application processing time longer and might be the reason for refusal.
Our recommendation. The documents for a Portuguese visa may be drawn and submitted on a new Е-Visa portal. An applicant must first register on the web portal and then fill in a visa questionnaire, and the system will prompt a suitable visa type. An applicant may view the applications made, upload documents and edit personal information in the personal account section, but will have to visit the consulate in person to submit biometrics.
Interview. An applicant for a work visa in Portugal should be ready to have an interview with a consular officer should there arise any questions about the application. The interviewer may ask if the applicant is willing to return to their home country or is planning to stay in Portugal forever.
Issue of visa. It takes from 30 to 90 days after an application is made to the consular office to obtain a Portuguese work visa. An applicant that gets a residence visa must apply for a residence permit from the Portuguese Immigration and Borders Service (SEF) within four months after the residence visa issue. An applicant entering the country must also obtain a Portuguese tax identification number (NIF).
Documents for a work visa
An employment contract or a job offer from a Portuguese company specifying the position offered and the salary attached. The invitation letter is to be drawn on the company's official letterhead and must bear the big seal of the company and have signatures of the company's senior management,
A letter from the employer clarifying why this professional is to take the respective position,
The applicant's questionnaire specifying the purpose and duration of the visit,
Foreign passport with two blank pages, copies of all the pages with records and previous Schengen visas,
National passport, copies of all the pages with records,
Three 35 x 45 mm photographs. Specify the number of your foreign passport on the reverse side of one of the photographs,
Payment receipt for a consular fee, 
Bank statement proving sufficient funds for self-sustaining life in Portugal,
Health insurance for a work visa with a minimum coverage of €42,500,
University diploma/credentials,
Proof of professional qualification and experience allowing to perform the projected work,
Employment record in the original,
Foreign language certificate,
Booked airline tickets (for a temporary stay visa),
Hotel booking, apartment lease or another proof of accommodation in Portugal,
Police clearance certificate issued in the country where the applicant has lived for more than six months in the recent five years,
Proof of a published job not taken by a Portuguese from the Portuguese Institute of Employment and Vocational Training (IEFP). This proof is usually obtained by the Portuguese employer and is required to get a residence visa.
The documents must be translated into the Portuguese language, and the diploma/academic credentials and official certificates are to be apostilled.
Invitation letter
The official invitation letter to be drawn up by a Portuguese employer and sent to the Portuguese consular section must include the following information:
Information about the employing company (the address, licences, banking details, etc.),
The justification why this particular foreign applicant is to be hired,
Duration and address of the foreign worker's stay in Portugal,
Proof of ability to pay related expenses.
Proof of funds
It is a must for an applicant for a long-term visa to prove sufficient funds for self-sustaining life in Portugal or the availability of such funds upon arrival.
The amount sufficient to live in the country is equal to the minimum monthly salary in Portugal (€775 in 2021) less any social security contributions. If visas are sought for the family members, the required minimum threshold is increased as follows:
For the first adult applicant — 100%,
For other adult family members — by 50% each,
For children under 18 years of age and dependent children — by 30%.
A visa application for underage children must be signed by one of the parents or a legal guardian. Consent of the other parent or a court ruling is required to authorise entry to Portugal of a child accompanied by only one of its parents.
The subsistence funds must suffice for the projected period of stay and may be confirmed with an employment contract or a job offer.
Visa costs and the period of validity
The consular fee is €75 for a temporary stay work visa in Portugal and €90 for a residence visa and is to be paid in cash. Some individuals, such as researchers, are exempt from the consular fee.
The validity term of a work visa in Portugal does not exceed 120 days, unlike in the other European countries where such a visa is issued for one year. However, an applicant may extend their work visa in Portugal by way of obtaining a residence visa first and then applying for a one-year residence permit in the Portuguese Immigration and Borders Service (SEF). An employment contract must be valid for the period for which the residence permit is requested.
Subscribe not to miss new articles
We will send you a content digest not more than once a week
Subscribe
Top 5 Articles of the Month