Yields and profit strategies for real estate investors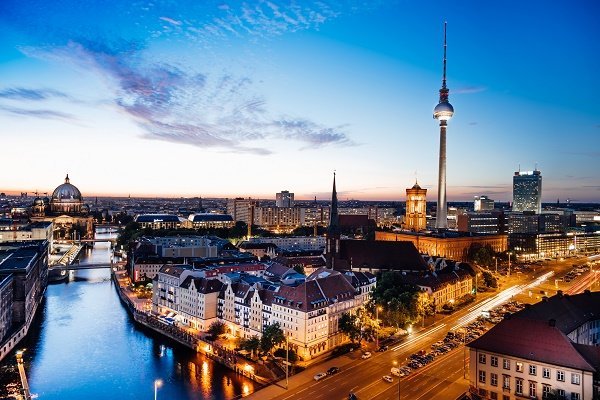 What's better: yields or holidays? It seems so simple written like this, but most overseas property buyers would choose the latter, probably because it's much easier to see how you could enjoy a holiday than an excel spreadsheet. The truth is holiday homes are expensive assets that spend your money, but commercial property generates profits, maintains the value of your capital and finances your future — a much better long term solution, right?
Our clients definitely didn't want to buy commercial property when we launched Tranio, an overseas property brokerage, in 2010. Instead we sold overseas holiday homes to Russians in Europe, the U.S. and Asia.

When we would suggest commercial property, most buyers would automatically refuse because yields were so much lower than in Russia (5% on average) and even a Russian savings account generated twice as much. The majority of clients would only assess the yields, not the risks, and ended up choosing ruble-denominated investments instead.

That all came crashing down when the price of oil went down and the ruble tanked against the dollar. Since then, it has been a tough new era for our buyers and our business: interest in overseas holiday homes has been halved and yet buy-to-let property has gained a lot more interest.
For buyers from rising economies, overseas commercial property is the best way to diversify risks, maintain capital value, grow it over time and create a lasting financial heritage for your children. In fact, it now makes up 50% of our revenue and these real yields (3–7% per annum), that buyers once considered beneath them, are now attractive — a trend that will keep up in 2016.
No university degree required
What is a "yield" or "cap rate"? It's actually quite simple, it's the annual rental income divided by the property value. For example, if the property's worth €100,000 and the rent is €800 per month, the rental yield will be 9.6% per annum.


Profits are also calculated according to the Internal Rate of Return. "IRR" encompasses all money flows during the project period. If you put this money in the bank, the IRR would be the interest rate on your savings. Put simply, it's the total income you earned over the period of ownership. Let's say a property costs €10M and its average rental yield had been €750,000 every year for 10 years, and then the investor sold it for €20M, the IRR would be 12% per annum.
Two separate profit strategies
Property investment strategies can be divided into two main types: added value and rental income.
"Added value" is a managerial approach to increasing the property operation yields — primarily achieved by seasoned industry experts through construction, redevelopment, renovation and rental income optimisation via tenant rotation or short-term lettings for example. Average yields on these projects range from 10% to 25%, depending on the risks involved and how good the management team/company is. Yields may be high, but we advise against such an investment when buying overseas. External factors such as a market fluctuations or a currency crisis can even make yields negative, meaning you are losing money on your investment.
Moreover, overseas added value projects take up the whole time, requiring strong and reliable local management, if the investor isn't present full-time at property's location, in order to control the project's costs and ensure they are optimized. Ineffective management runs the risk of reducing the project's yield.
The "rental income strategy" is the simplest and safest strategy for overseas property. It could be in residential property, holiday property (e.g., resort apartments) or commercial property (e.g., retail premises, offices, warehousing, etc.) depending on your budget. Our market experience, particularly in Europe, has given us unique insight when it comes to advising our clients.
How to choose:
location: the safest place to buy is in central locations, close to infrastructure like transport, retail, healthcare facilities, universities, etc.
tenant reliability: choose a property that already has a stable tenant or previously rented out to international companies.
rental contract duration: some can last up to 25 years without any opt-out (termination) options.
lease conditions: "triple net" contracts that transfer main operational costs to the tenant are more beneficial for the owner.
liquidity: high liquidity means the property is easy to sell without dropping the price.
Tip! If your budget allows it, Germany's "Big Seven" cities (e.g., Berlin, Hamburg, Düsseldorf, Cologne, Munich, Frankfurt and Stuttgart) as well as Vienna, London and New York are safe bets.
All good things come with balance
Yields depend directly on the balance between location, tenant reliability and liquidity. Unfortunately, most investors want high yields without the risk, but it doesn't work that way. You can't buy a property with a "risk level" of 3% and expect it to earn 7% yields per annum.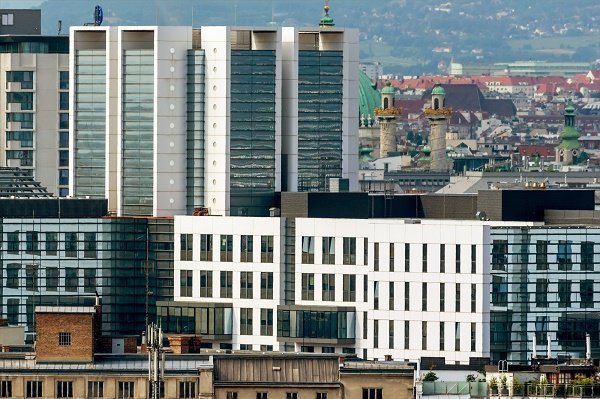 The safest choice to guarantee your revenue is a central district of a big European city with a reliable tenant and a long-term rental contract. This type of property has high liquidity and price growth is faster than in the suburbs. It also comes with minimal risks but yields won't exceed 3% per annum either.
From my experience, the maximum yield with acceptable risk is 5–7%, which you'll find on supermarkets or retirement homes with long-term contracts and good tenants. Again, this type of property has disadvantages: lower liquidity, difficulties reconverting or finding new tenants, potential issues with amortisation and high entry thresholds (at least €1M investment budget). If you are promised yields exceeding 5–7%, it means that property comes with considerable risk so you had better have a plan if they materialise.
Financing your investment
At the moment European mortgages have all-time low interest rates and are evermore available to foreign buyers who are not EU nationals. Our Russian clients take out loans on 50–70% of the property value with fixed interest at about 2.25% per annum for 15 years. With Europe's easy money policy, leveraging the investment is the best way to go if you want to get better yields — just be aware of the risks. Our recommendations are simple: don't take out the biggest loan you are offered, approach your investment with balance in mind and don't take on too much.
So before you invest, just remember you need a sound investment and financing strategy that includes potential risks and how to deal with them. When it comes to overseas property, don't risk too much as you won't be there to manage it most of the time. Instead, think of it as a way to maintain and grow your capital as real estate prices rise faster than inflation on average. Be conservative and only take on acceptable and controlled risk. You may not be earning profits like Richard Branson but you will be securing a comfortable life for you and your children.
George Kachmazov, founder and managing partner at Tranio
Subscribe not to miss new articles
We will send you a content digest not more than once a week
Subscribe
Done!