2016 outlook: residential real estate market in Canada
House prices in Canada have been growing over the last year mainly thanks to the Toronto (Ontario) and Vancouver (British Columbia) markets, which are by far the most active and attractive, according to Tranio. In fact, soaring house prices have propelled these two cities into the ranks of the world's most expensive cities — leaving the vast majority of the Canadian territory in the dust. Restricted supply of properties for sale in the Greater Toronto and Greater Vancouver areas coupled with low interest rates are the main reasons behind this growth while places like Calgary (Alberta), the country's "oil capital", have been affected by the 2015 slump in Brent values. In Ottawa, existing property transactions picked up (5.3%) in 2015, the second highest total ever recorded in the area, but the market remains balanced.
Average house prices in Canada by type
Q4 2015 y-o-y
Type
Price growth,
%
Average house price,
CAD
Condos
3.1
355,400
Single-detached homes
5.4
514,100
Two-storey homes
7.7
-
Average price growth
6.5
470,700
Source: Royal LePage
Canada's hottest markets
Vancouver was by far the hottest housing market in the country in 2015. Prices gained 11% on average, but that didn't temper demand according to the recent Canadian Housing Report by the Royal Bank of Canada (RBC). Sales of existing property increased by 28% to a new record high (over 43,000 transactions), the strongest gains anywhere in Canada last year. According to RBC, single-detached homes are now out of the average buyer's reach at an average price of $1.2 million after prices ballooned by nearly 18% year-on-year by Q4 2015.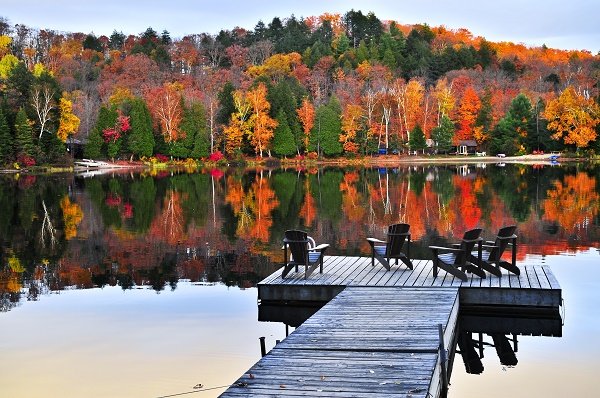 In Ontario, the Toronto housing market made the headlines as buyers refused to back off the market despite property sales skyrocketing. By February this year, properties were still selling like hot breads, up 20.2% on the same period in 2015, even though new mortgage insurance rules raised the minimum down payment on property worth $500,000–999,000. The solid job market and low interest rates (≈2.5–3.0%) are likely reasons behind the stable levels of demand. Toronto is just behind Vancouver in terms of affordability, or lack of it, as single-detached homes move further into luxury budget territory — leaving first-time buyers with funds enough for a condo.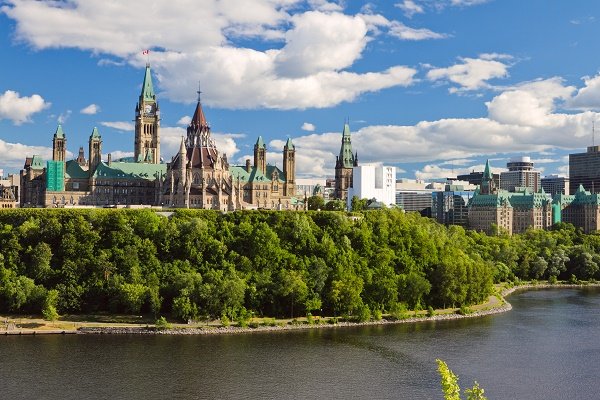 Foreign activity in Toronto
Foreign investor activity specifically in and around Toronto has added fuel to the fire — buying often at above market rates much to the delight of sellers who increased their prices to maximise profit in response to high demand. Foreign developers are even "changing Canada's skyline" according to Forbes contributor, Kenneth Rapoza. In fact, his recent article confirms that most private equity comes from countries like China, India, and the UK.
Double-digit price growth has not deterred international buyers in Toronto, recently named one of "Top ten best urban centres to live". At the same time, prices in the centre of Toronto are still half those in Manhattan, which absorbed much of the foreign capital flows towards real estate in 2015.
Holiday home trends in Ontario
Holiday homes outside of Toronto, in the Ontario countryside, are particularly popular with Canadian, US and international clients.
Holiday homes market in Ontario, 2015
Location
Waterfront property price range,
CAD
Features
Blind River
150,000–200,000
Popular with young families, many US buyers
Bruce Peninsula
275,000–450,000
Water activities and sports
East Kawarthas
350,000–450,000
Weekend getaways
Haliburton Highlands
300,000–370,000
More homes to come on the market
Land O'Lakes
190,000–315,000
Most affordable waterfront properties, seasonal location
Meaford, Thornbury & Collingwood
≈416,000
Four seasons destination, property away from waterfront more expensive (CAD 474,000)
Muskoka
540,000–10M
Popular with wealthy foreign buyers
Niagara-on-Lake
≈600,000
Wineries, water sports, cultural entertainment
Orillia & South Muskoka
≈530,000
Middle-aged buyers with children
Parry Sound
300,000–450,000
World's largest freshwater archipelago
Rideau lake
175,000–450,000
Few properties on the market prolonging the property selection process
Southwestern Ontario
280,000–1.4M
Popular destination near Toronto
Sudbury
160,000–200,000
Buyers from 35–55 with stable careers
St Joseph Island & Lake Huron
150,000–175,000
Many buyers plan on converting into year-round residence later on in life
Source: Royal LePage
Ontario market outlook — 2016 and beyond
The Canada Mortgage and Housing Corporation has voiced fears some local housing like Vancouver and Toronto have been overvalued and are presenting signs of a bubble that will only recede if prices stabilise. The good news is that price growth is due to slow down to a sustainable rate in 2016.
The outlook for residential property in Ontario is promising in 2016 and 2017 overall. Transactions in the amount of 193,000–225,000 units are expected in 2016 and another 175,000–220,000 units in 2017 according to the Canada Mortgage and Housing Corporation. If employment grows faster than expected, there could be more sales. Another factor that could impact the market are rising mortgage rates that are predicted to grow by up to 1–2%.
The economic health of Canada's American neighbour is worth monitoring as Canada and the United States are the world's largest trading partners. Economic factors such as local job growth, better US economic prospects, a low Canadian Dollar and low oil prices would support Ontario's export business and, in return, positively affect the local market. There will be higher buyer demand for existing homes and less expensive units this year. New housing construction will be lower than expect for Toronto after a spate of development activity recently, that will meet demand for condo buyers who have been edged out of the single-detached home market.
Bashitha Kariyawasam, Tranio
Subscribe not to miss new articles
We will send you a content digest not more than once a week
Subscribe
Done!