Gateway to Europe: Tranio client buys property in Hungary to get EU residence
Tatiana (47), a lawyer from Moscow, and her husband are experienced overseas property buyers. They own holiday homes in Latvia and Italy for weekend getaways and summer vacations, but they had other reasons to buy a property in Hungary's resort town of Hévíz: it will get their son, who's studying in Europe, an EU residence permit.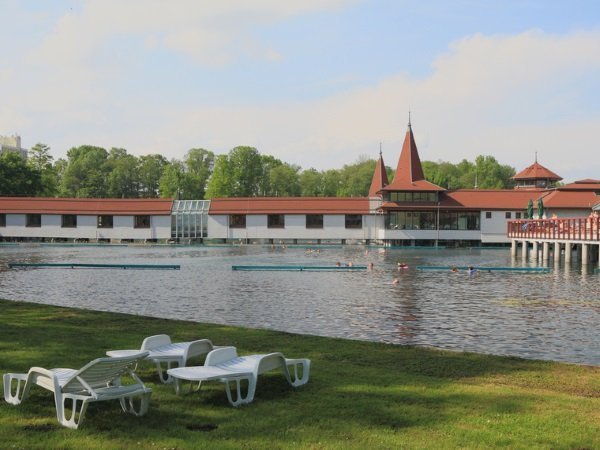 — Tatiana, tell us, how will an apartment help your son get a Hungarian residence permit? And why Hungary by the way?
— Our son is studying in Europe and a residence permit in an EU country will definitely help. It's easier to get a residence permit in Hungary than other countries. You just need to own or rent property there. We thought rent was excessive so we decided to buy a flat for our son instead.
We'd been to Hévíz on holiday a couple of years ago and we liked it a lot. I'd also been to Hungary when I was young and I've always had fond memories of the country. People there are very tolerant towards foreign citizens and quite liberal as I see it.
— Did you consider any other countries?
— Yes, we looked into Austria when our son was studying there. We wanted to purchase a house so he wouldn't have to live on campus, but it wasn't a simple task. Agency rates seemed sky-high to us, even when we were just consulting them! And sellers need a permit from the authorities to sell a house to foreign citizens. This can take from six to eight months and the authorities can decline for no reason. And so, while we were still discussing the matter, our son finished his studies and that was that. Right now, he's studying in Switzerland and according to university rules, students must live on campus. So, buying a house in Switzerland was out of the question.
— Tell us about your flat in Hévíz.
— It's a pre-owned two-bedroom apartment of 58 sq m in a four-storey house that's about seven or eight years old and relatively modern by local standards, in a central high-end area of Hévíz. The apartment is furnished and ready to move in. At the moment, there are tenants there, passed on from the former owner.
— Do you also plan on letting it?
— Yes, we'd like to have revenue that covers the maintenance at least. It should be relatively easy because Hévíz is a resort town with steady demand for accommodation. To be honest, it wasn't really our goal to earn a lot of money out of this flat.
— Will you rent it out yourselves or hire a management company?
— If we do it ourselves, we'll also have to find the tenants on our own. But we have neither the time nor desire to do that, so we'll probably use a management company. It will be their business to search for tenants and pay the rent to us, either a fixed sum or a percentage of the total monthly rent. It'll depend on what arrangement we come to.
— What else did you take into account when you chose this flat?
— Liquidity. We wanted property that could be sold easily if necessary without taking a loss.
"Purchasing real estate in Hungary is only one of the conditions to get a residence permit. Applicants should also show proof of sufficient financial means, have spent at least 270 days in the EU and have a medical insurance.
The number of real estate transactions has been rising in Hungary for the last year and continues to grow. This is leading to a cautious rise in prices, so investing in real estate here now is a good idea in terms of investment and profit."
— How long did it take to find the right property and close the deal?
— Surprisingly, less than 24 hours! In early May this year we drove to Hévíz from Latvia for just two days. The first day we visited six or eight apartments and made our decision. The next day we signed all the necessary paperwork at the notary's office and put down the deposit. Right now we're waiting for the local authorities to give us permission to buy the flat. That will take a month. Then the apartment will officially be ours. But it did take us nine months to settle on a country where we could get a residence permit and we had sent requests to different companies back in April. From all the replies, we liked the Tranio ones best. And it only took your managers one single day to put us in contact with the real estate agents from Hévíz who helped us to buy and register the apartment.
— What are your impressions from working with Tranio?
— It was great! We thank your staff and partners in Hungary for the efficient and professional work. And one more thing: we had absolutely no issues despite not speaking Hungarian at all, as all the agents spoke Russian.
— Do you plan to buy any other property abroad? Maybe your son will stay in Europe after he graduates…
— We don't plan to buy anything for the moment and our son still has two years left. What is more, he's been saying that the European lifestyle may not quite be his cup of tea and when he's finished his studies, he'd like to work in Russia. Well, I guess we will see.
Ivan Chepizhko, Tranio
Subscribe not to miss new articles
We will send you a content digest not more than once a week
Subscribe
Done!
Top 5 Articles of the Month