Golden visas and marinas: yacht-aficionado buys luxury villa in Spain
Eugene, chief executive of a major Russian company, first considered buying property abroad when he took up yachting. We talked to him after he bought a villa in Catalonia near a marina. He explained how to choose the ideal Mediterranean location as a Russian and what's the perfect distance from a house to the beach.
— When and why did you decide to buy property abroad?
— I'd been yachting for some time and I was looking for a good base for sailing around the Schengen area. I also wanted my six-year-old daughter to be educated in Europe. EU residence is a great way to get both and buying property is the first step in that direction.
— How did you choose where to live?
— I weighed all the pros and cons of the coastal nations along the Mediterranean. Realistically, the Italians and French don't particularly like Russians. Besides, Italy seemed a bit too disorganised for my personal taste; it's never really enticed me. There's also Croatia, but having joined the EU recently, they are very scrupulous about all the laws and regulations. I was afraid they would've started nitpicking and it could have delayed the process far more than necessary. Slovenian people are friendly but the coastline is short so the property is overpriced. As for other countries, I didn't really consider them as they didn't match my expectations.
Spain was my favourite, and I finally managed to narrow it down and exclude the southern coastal regions like Valencia and Alicante because of the very hot summer. Finally I chose Catalonia.
— And you chose the town of Cabrils. Tell us a little more about it.
— It's on the Costa del Maresme, just 27 km from Barcelona, in an upscale Catalonian neighbourhood. It's quiet, comfortable and clean there. There is a small but good grocery shop, a café and a place selling household items nearby. In terms of the town, Cabrils has all the essentials: a market, gym, shops, hairdressers, etc. The international school is 15 km away but it takes about 25–30 minutes to get there because of the heavy morning traffic. I keep my yacht at a marina that's 5 km from Cabrils, in Premià de Mar.
— What features made you choose this villa?
— I wanted a second home, somewhere for long stays including winters, not a flat. It's a detached villa and a lovely quiet home for our family. It's in the town too, I didn't fancy living on the outskirts.
As for the sea, I don't know anyone who enjoys living by the water. There's too much humidity, especially during the winter, storms and the waves make noise 24 hours a day. It's something you can get tired of pretty quickly, I suppose. For this reason I chose a house with a panoramic view, 3 km above the coast. We have a swimming pool and the beach is seven minutes away by car, including time to find a parking spot.
— How many places did you visit before making a decision?
— In Spain I personally saw about fifteen properties found by two agencies, including one Tranio partner… Not counting the other forty options I received by email.
There was a bit of everything: pre-owned and new, good and bad condition, renovated, etc. I just wanted a place I could move into. From my experience, building a home takes a lot of time, money and brings a lot of stress.
— So you're satisfied with your choice?
— Yes, I'm completely satisfied with my new home. It's about ten years old and relatively modern by Spanish standards. There are five bedrooms, four bathrooms, a spacious kitchen and living room with a fireplace. We have a swimming pool and a covered terrace with removable awnings too. The lawn's in good condition, we like to play badminton there. It's also got an automatic sprinkler system. There's a convenient barbecue corner, shielded from the road by rose bushes and a fence. There is even a vegetable patch, hidden away from prying eyes.
A huge strength of the property is the large garage. It's 165 sq m with a ceiling more than three metres high. You can even rollerblade or ride a bike in there.
Because the house is on a slope, our neighbours' homes don't ruin the view so we get to enjoy wonderful sea and town vistas from the swimming pool side. The side windows face the hill and its pine forest.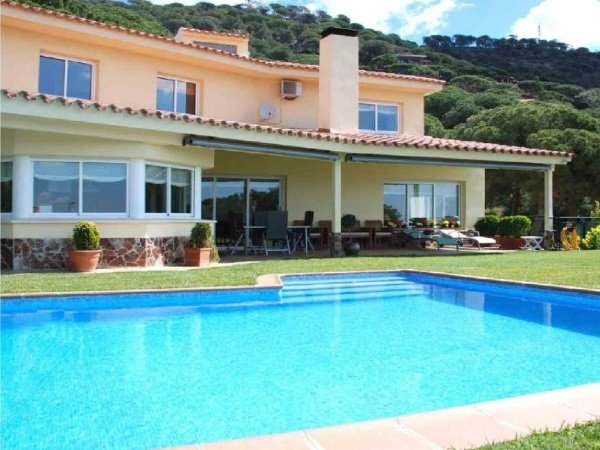 — Was your home furnished and equipped with appliances? Did you have any repairs?
— The property was 80% furnished, nothing lavish, but quite functional – and the fact that it was included gave the property a competitive edge. The house was ready for us to move in and Tranio's partner helped us get the Internet sorted, install an alarm system and satellite to watch Russian TV. They also helped me settle things like utilities and repairs.
— How did it go, moving in?
— We were pleased by the fact that the previous owner had left many things that made our life easier when we moved in. I mean dishes, garden tools, kitchen appliances, a washing machine and dryer. We also kept on the gardener and cleaner.
Unfortunately, no matter how carefully I plan the budget, extra expenses always occur. For instance, I got debited €1,000 for water without my consent. And I still don't know why. People don't speak much English around here…
— So, you have a language barrier.
— Yes, a big one! I don't speak Spanish at all but now I'm planning on learning the basics, which will be a big step up from English and gesturing. Otherwise, I need an interpreter and they cost €15–25 per hour. As a general rule, if I have two or three meetings in different places, it'll cost me the best part of a day and €150–180 for a translator. Luckily, there are quite a few Russian-speaking shop assistants; it's nice to hear your own language abroad sometimes.
— Do you already know what maintenance will cost you?
— Twice as much as I thought. Maintenance and utilities are going to be at least €1,000 per month.
— Who takes care of your home in your absence? Do you use a management company?
— No, I don't. The gardener and cleaner come for three or four hours a week. That's enough. It costs me €15 per hour.
— Did you plan on moving your family to Spain? Were you aiming for a golden visa (an investment-based residence permit)?
— We planned on moving six months after we bought the property but began to use it immediately. After all the twists and discussions with Tranio's partner, we finally agreed on a cost that was good for me.
The process of getting the permit has taken nine months so far. I thought it would be done in three or four months.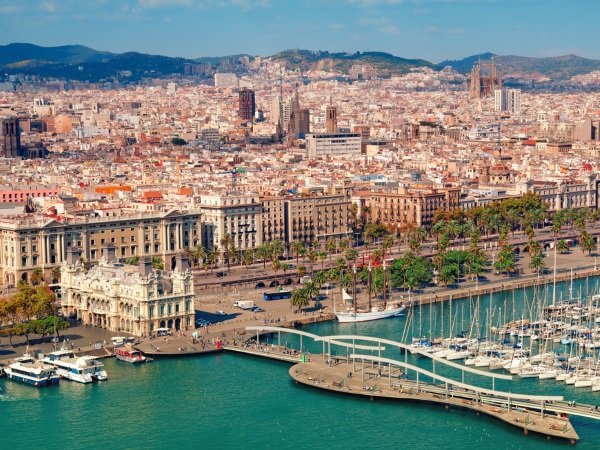 — How do you spend your time in Cabrils at the moment?
— In a variety of ways: apart from the usual routine and solving the current issues, there's plenty of bike-riding, rollerblading and strolls around Cabrils and Barcelona. This summer we took the yacht to the Balearic Islands twice already. We also go to Barcelona by yacht.
— Do you like the yacht service?
— At the Premià de Mar marina I can get everything I need: mooring, maintenance, repairs. The price is rather high though: mooring my yacht costs about €5,000, and the price for six months is 30% higher. I can do simple repairs for about €25 where they charge €350. But these are the usual prices in Spain. I give this marina 4 out of 5.
— Would you use Tranio again?
— I don't plan on buying another property abroad for the moment, but I'll certainly recommend Tranio!
Anna Bugaeva, Tranio
Subscribe not to miss new articles
We will send you a content digest not more than once a week
Subscribe
Done!
Top 5 Articles of the Month