Diversifying your portfolio: this Tranio client bought three properties in Europe
Andrey, a businessman from Odessa, bought a spacious house in the suburbs of Budapest and two apartments in the Austrian city of Graz. In an interview with Tranio.com, he talks about finding the right balance between safeguarding capital and earning high yields.
Why did you choose to buy real estate in Austria and Hungary?
My wife and I had been thinking about moving to a calm European country for two reasons. First, our daughter is planning to continue her education in the West and we want to support her because we think that Europe has more opportunities for young people. Second, we are thinking about our future: our business is doing well and we wanted to diversify our "retirement fund" by investing in real estate in a safe country with low inflation, crime and unemployment rates. That is why we took a closer look at Austria and Hungary recently.
Austria is, perhaps, the safest country in Europe. It has a very special attitude to private property — it is inviolable. Our relatives moved here several years ago and are happy with everything. Not to mention that the climate here is similar to that in Ukraine. There are certain drawbacks however. For instance, it is a very complicated to buy a property as a foreign citizen. As for Hungary, it is the closest European country to us geographically and it's easier for a foreigner to open a bank account and buy a home there.

What made you choose these cities in particular?
While looking at listings of property for sale in Hungary, we only considered Budapest because of the level of life, safety and the quality of property. On the other hand, in Austria we had to choose between buying a house in a picturesque place in the Alps or an apartment in Vienna. We dropped the second idea as it is very complex to buy property when you are not a EU citizen.
On recommendation by Tranio's partners, we decided to look at Graz, the second biggest city in Austria. We liked it a lot, it has everything you need to live (e.g., schools, hospitals, universities, theatres…). There are also many parks to make it very welcoming, provincial even. Besides, they have a simpler buying procedure for foreigners.
Tell us more about the property you bought. Was it for investment purposes or just for residency?
In Hungary, we bought a spacious house for our big family in the suburbs of Budapest. It has become our "base" in Europe. The house was partially furnished and ready for us to move in. We live there when we visit Hungary and stay there on our way to Austria. At the same time, it is a good investment: our real estate agents say that it can easily be rented at a good price. In Graz we bought two relatively affordable apartments: one for our daughter who will, perhaps, study there and the other one for investment purposes only.
How long did it take to find suitable property?
We started looking for property about a year ago. It seems like we left requests on every website advertising overseas property, but the only professional reply we got was from Tranio.com. As a result, Inna Opalyk, your manager for Hungary, became our main point of contact. Later we started communicating with Elena Milishenkova who is responsible for Austria. We liked that your specialists were thorough in establishing our requirements and preferences, offered various options and introduced us to your partners in Austria and Hungary.
How was the search organized? Did you have to go to many viewings?
We looked at about 10 options in Budapest and chose our house relatively quickly. In Austria, we went around Vienna and Graz looking at an approximate total of twenty apartments. Every Tranio partner that met us was professional and, more importantly, helped us with various issues that aren't directly related to the purchase but that would have been very hard for us to solve without the language and knowledge of local law. This personal approach is very important and valuable.
What specifically were you looking for?
In Hungary, we really liked the location. On top of that, it was brand new and in great condition. In Graz, we checked out many places from simple to upmarket ones in different districts of the city. We opted for flats in a residential complex in a very promising area near the city centre. It seemed like good value for money and a good location.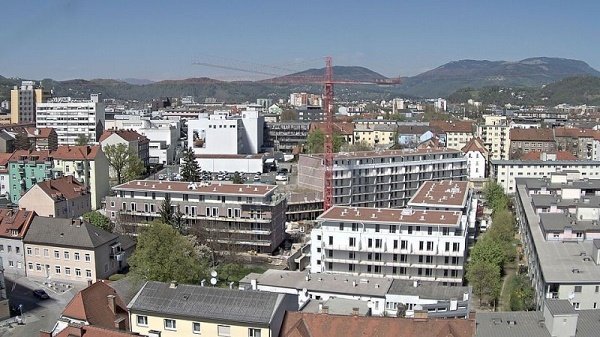 Even though we went slightly over budget and, instead of one large apartment in an upmarket district, we bought two smaller apartments in this building. As a bonus, we got a "first tenant guarantee", meaning that when you buy off-plan, you are sure how much rental income you will earn and when.
Were the property purchase procedures different in Austria and Hungary?
No, actually the procedure turned out to be rather similar: after picking a property, we signed a binding offer agreement. Based on this, a lawyer supporting the transaction started to prepare final sales contract. Both in Austria and in Hungary, the money is transferred, not directly to the seller, but to an escrow account managed by the lawyer.
We did, however, encounter certain differences. For instance, in Hungary foreign citizens need permission to purchase real estate. In our case, we used an agent to get it but we did wait for two months.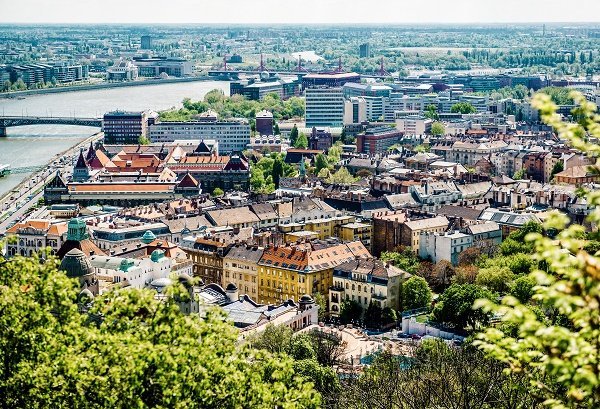 In Austria we did not need permission but there were nuances as well. The thing is that we were buying apartments off-plan. According to the Austrian law "On Developers", the payment needs to be made in instalments upon completion of each construction stage. About six months after the final signing, our lawyer requested the full amount prior to completion.
Did you borrow funds for the purchase?
Yes, but only in Austria. It turned out to be easier than we thought. The bank gave us a mortgage on the property and asked for the same documents that we used to open an account as proof of funds. We also provided the bank with guarantee letters from the developer stating that the apartment will be rented out and even if a tenant is not found instantly, the developer will cover the rent and utility bills, so the bank did not face any risks. In the end, an Austrian bank offered us a mortgage for 50% of the property value at 2.5% per annum for 15 years. Obviously, we took it.
Are the maintenance costs for these apartments expensive?
We do not pay utility bills in Graz because in Austria it is paid by the tenant. Both apartments were rented out before they were completed. The thing is that in Austria the developer is also the management company and it is unprofitable for them for an apartment to stay empty so they start to looking for tenants months before the building is commissioned. Now, in Austria, we have rental agreements for the next 10 years.
What is more important for you: price growth or rental income?
Neither, I guess. We bought property in Europe to preserve funds rather than get income.
Are you planning on purchasing any more property in Europe?
Not in the near future, but we do not rule out the possibility of buying property there in the long run.
Anna Bugaeva, Tranio
Subscribe not to miss new articles
We will send you a content digest not more than once a week
Subscribe
Top 5 Articles of the Month