Investing in hostels: how to make a profit on budget accommodation
Hostels are increasingly popular around the world: they are cheap for tourists, profitable for owners and nearly always in the city centre. Higher yields, great locations and high occupancy rates have been drawing away a trickle of investors from mainstream accommodation.

A bed in a hostel is cheap and can cost anywhere between €7 and €60 per night depending on the location and how many people are sharing the room. The informal atmosphere, shared bathrooms and low degree of privacy truly set them apart from ordinary hotels. They pop up everywhere and can occupy a whole building or sometimes just one floor. Traditional hostels rarely offer private rooms, instead they focus on maintaining high occupancy rates in shared dormitories with bunk beds.
Low prices keep the rooms full
Demand for hostels is high due to low accommodation prices and lack of competition in the budget accommodation segment, which also kept these businesses afloat during the 2008 recession. Currently, up to 20% of tourists in the world are young people but only 5% of temporary accommodation providers target this consumer segment.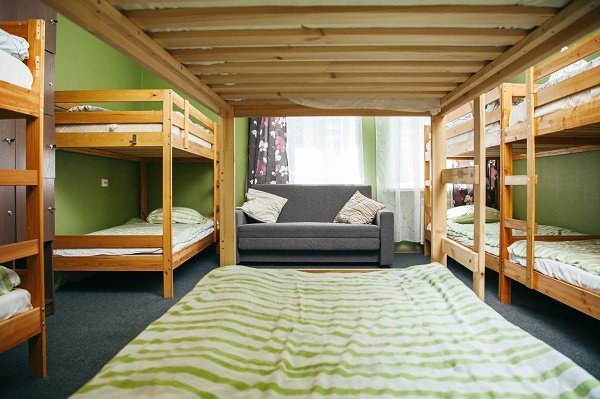 In the hostel world, occupancy in measured by bed rather than by unit as in the hotel business. According to Tranio calculations, the minimum investment to open a small hostel is €300,000—500,000 if the property needs renovating, or €1.0—1.5M for a business that's already set up.
Annual yields range from 6% to 8% depending on the location and quality of the accommodation. For example, a hostel in Barcelona city centre costs about €1M and come with 6% average yields and 80% occupancy rates.
Services like food and beverage (F&B) make up about 15% of total revenue, but have 65% profit margin according to a 2013 report by HVS, a valuation company, on commercial hostels in Europe.
A no-frills central hostel in a European capital might have 100 beds with guests spending €15 on a dorm bed per night. If occupancy is the average %, this hostel generates €37,200 per month just for the beds. In 2013, high-end hostels like Wombat's, who operates six establishments in four countries, had 1,900 beds in total. Leading European hostel operator A&O, owned by Oliver Winter and Michael Kluge, have 22 hostels and 14,000 beds, according to HVS.
Such an investment can be paid off quite quickly, 10 years even, according to Tranio calculations, provided that the property is well managed.
The baffling birth of the "poshtel"
Times are changing and some hostels are growing out of their ultimate low-cost adventure… Born from a spritely convergence of "posh" and "hostel", the poshtel is a new concept for budget travellers with bigger wallets and/or higher expectations.
Targeting a more sophisticated audience, poshtels provide services similar to the traditional hotel. Guests can book separate rooms (there are even penthouse suites) and have access to luxury amenities like swimming pools, gyms, cinemas and car rental services.
The price compass swings wildly from one service provider to another and by accommodation type (i.e. bed or dormitory). Prices can start around €25 for a bed in a dorm or €40 for a private room but in European cities such as Berlin or London, a single room costs about €70 per night.
Little is known about the margins generated by the budget-but-boutique niche, but for one young entrepreneur in South Africa who says she is earning. Kim Whitaker, co-owner/founder of poshtel Once in Cape Town, reported that profit margins are a steady 23% despite occupancy rates varying from 32% to 80%, according to Fin24.com.
Price growth and liquidity guaranteed
Another central theme to potential earnings for these mid-market properties is their unique architecture, central location and easy access. Property prices in major city centres continue to demonstrate incredible growth. House prices are rising so quickly in London that property consultants Surrenden Invest say they gain €7 per hour and 9.5% every year according to the UK Land Registry in October 2015. Guaranteed liquidity and price growth are attractive attributes for investors who want to build a balanced investment portfolio.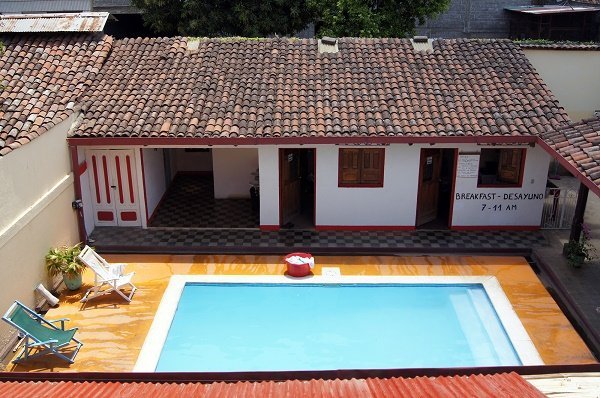 For example, poshtel Once in Cape Town used to be an old loft and Kex in Iceland is located in an old cookie factory. U Hostel in Madrid is located in a 19th century palace and Palmers Lodge Swiss Cottage in London in an old private mansion.
How to evaluate a hostel's potential
There is no doubt that this niche market is well worth a second look. As long as low-cost travel is available to younger generations, there will be a market to budget accommodation. Nevertheless, profits are not guaranteed everywhere so when looking for a business opportunity, pay careful attention to the following:
location (city/neighbourhood)
ease of access: public transport, connections to air/rail
proximity to entertainment, central activities
share of independent tourists in the city
laws on transferring residential/industrial property into a hospitality establishment
laws on rental right as local legislation can make tenants hard to evict
Yulia Kozhevnikova, Tranio
Subscribe not to miss new articles
We will send you a content digest not more than once a week
Subscribe
Done!
Top 5 Articles of the Month