Keeping it in the family: three sisters buy a flat in Torrevieja
It's easier to buy property abroad when your family is behind you. This is how three sisters in their early sixties, Irina and Marina living in Kaliningrad, Russia, and Irina in the United States, bought a holiday home in Torrevieja in the province of Alicante, Spain.
It all started with a dream shared by many: to own a home in a warm country. And like many more, they made it reality, but it wasn't easy. As Irina from Kaliningrad told us, there were some Spanish and Russian agents along the way who didn't give their profession a good name.
— How and when did you have the idea of buying property overseas?
— At first there were idle talks and daydreaming like "What if the three of us bought a flat somewhere by the sea?" and thinking how nice it would be to meet and have a good time together without the travel agencies or hotels. Last September Marina and I visited Barcelona for the first time and the idea started to become more real. Though, I didn't have much faith that it would ever see the light of day. A lot of it is down to our third sister, Irina from the USA, and with her confidence and determination, we made our first trip to find property in December. That said, we only made our final choice during our third trip to Spain, this February, and got the sales process moving immediately.
— Why did you choose Torrevieja over any other place in Spain?
— Actually, we looked outside of Barcelona first, where we had been on holidays, but the prices were quite high and our budget was relatively small for three people. So we went to check out the Costa Blanca, Alicante and alternatives in Valencia. When we got to Torrevieja and saw local salt lakes, the place had us fascinated. And the climate there is perfect for people our age.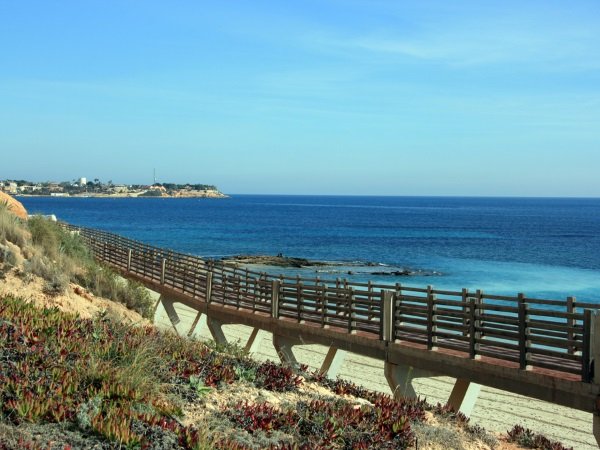 — How did you start looking for property? Where did you find agencies?
— The second time we went to Spain, we contacted some local agents and I'd like to emphasize that not all of them were very supportive: some tried to put pressure on us and with others we didn't even want to go to property viewings. By the time we got back to Kaliningrad, I started looking on the Internet and sending some requests here and there. That's how I came across Tranio, where I saw an individual seller's advertisement and filled out an application form for the property selection. Soon, your manager, Nadezhda Olkhova called and asked about my preferences. This was the only time I had a phone conversation with a manager, all the other companies just sent featured property lists. Nadezhda helped us through the whole search and buying of the flat, answering via Skype and e-mail in a timely manner. We'd like to thank her very much for that.
— What exactly did you want to buy?
— We had one key requirement for our future property: a three-bedroom flat where each bedroom is the same size. We also didn't want too much repair work and preferably somewhere within walking distance of the beach.
— How long did it take you to find the right place? Did you have many options?
— Three of Tranio's partners found us properties near Valencia, Alicante and in Torrevieja. Each company had their agent to look after us. Our viewing schedule was packed and during our ten days in Spain, we saw up to five properties a day. Finally we chose Torrevieja and a flat we had actually visited back in December but had just stopped short of buying. This time they gave us a good discount so we went for it. Everything was done on the last day of viewings. We gave power of attorney to one of Tranio's partner representatives who took care of the transaction on our behalf. It was a matter of trust, you see.
— Tell us about your flat…
— We bought a flat on the top floor of four-storey building. It's a spacious three-bedroom flat of 90 sq m with a small loggia. Some windows face the street, the rest — a rather small courtyard.
There were some inexpensive renovations done and when we got the flat, it was partially furnished with a fully-equipped kitchen.
A little inconvenience is that the walls are thin, so we can hear what's going on next door and the water running. Fortunately, our neighbourhood is quiet and there no bars or street noise on the ground floor.
There are small grocery shops and a Friday market that sells lovely fresh produce. We don't live in a touristy area but there's a large nature park "Parque del Molino del Agua" nearby. It's not as green as we had hoped, the Baltic shores are greener, but there are orange and tangerine trees growing right in the streets here and it only takes us 20 minutes to get to the sea.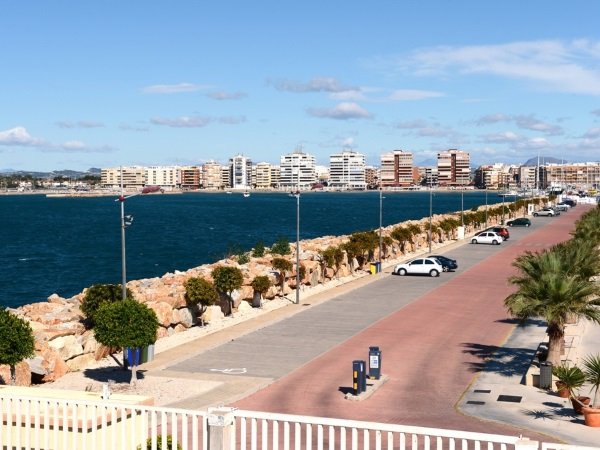 — How long did it take to get your new holiday home recorded on the property register (registro de propiedad)?
— We applied after mid-March and only got the registry information in June. I didn't think it would take that long, but from our experience the Spanish are never in a hurry. Despite this, they gave us a good impression. They are very well-intentioned.
— Have you spent any time there yet?
— Yes, Marina and I were there for a few weeks in June, which we used to put everything in order and buy the basics like a fridge, washing machine, TV, fans, mattresses, chairs and things. In fact, the manager of Tranio's Spanish partner helped us with the shopping. We would hardly have coped without her.
We were rather busy and we didn't really get much of a rest, or even have time to visit the salt lakes. Instead, we enjoyed walking along the seafront where all the locals come out at night. Spanish women are truly amazing, unlike their Russian counterparts, they are vivacious, liberated and wear bright colours. In general, the atmosphere at the seaside is so cheerful; we didn't want to leave at all!
— And would you settle down there?
— Our sister, who lives in the USA, wants to move to Spain in the future. And we'll come for breaks during the year as soon as we miss our home away from home… except for July and August, perhaps, when it's too hot. Still we don't plan on living there permanently. Our families and children are in Kaliningrad.
— And do you plan on learning Spanish?
— We already are, actually! With a self study book at the moment, though.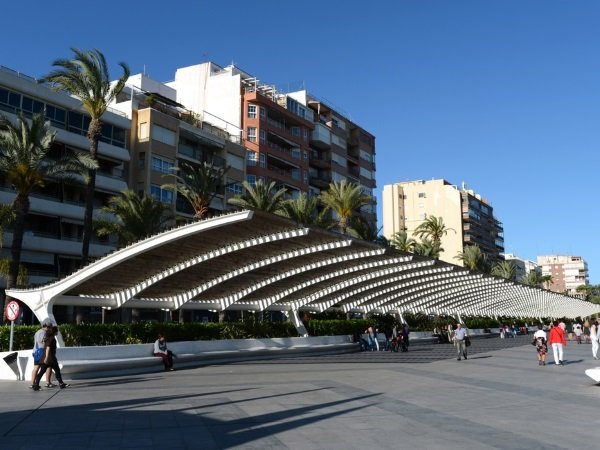 — Did you think about buying any other property abroad?
— We did. We are actually thinking about buying property in Germany to rent out.
— And one final question: What helps the most to gain confidence before buying property abroad in your opinion?
— The most important for us was that your company offered us customer support during the whole period, from finding the most suitable option to registering the property we bought. The doubts disappear when you get quick answers to all your questions. The experts who were working with us, both Russian and Spanish, turned out to be reliable and trustworthy professionals. All in all, it was not as difficult as we thought it would be.
Anna Bugayeva, Tranio
Subscribe not to miss new articles
We will send you a content digest not more than once a week
Subscribe
Top 5 Articles of the Month