The districts of Budapest: places to buy property on the outskirts of Pest
It is the last part of Tranio's guide to the districts of the Hungarian capital. Read our articles on where to buy property:
Foreign citizens rarely buy property on the outskirts of Pest, while the investments in this kind of property can be profitable for a number of reasons. The outskirts are quieter and, by virtue of the city's well-developed transportation system, you spend no more than 20-30 minutes on commuting to the centre. The prices for the property located on the outskirts are significantly lower than in the centre. In addition, such property can be rented out and bring a stable profit in foreign currency.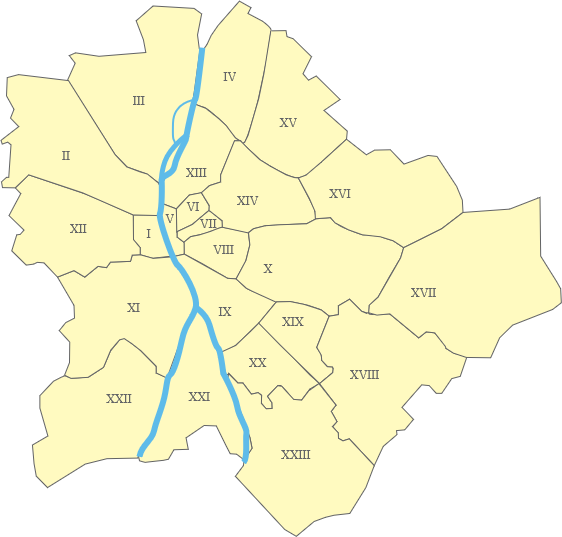 District
Hungarian
name
Lowest
price
Average
price
Highest
price
IV. Újpest
Újpest
450
980
1,340
X. Kőbánya
Kőbánya
525
890
1,200
XV. —
—
620
900
1,350
XVI. —
—
600
960
1,500
XVII. Rákosmente
Rákosmente
530
800
1,270
XVIII. Pestszentlőrinc-Pestszentimre
Pestszentlőrinc-Pestszentimre
500
815
1,350
XIX. Kispest
Kispest
620
925
1,280
XX. Pesterzsébet
Pesterzsébet
480
740
1,120
XXI. Csepel
Csepel
440
770
1,185
XXIII. Soroksár
Soroksár
420
680
970
IV. Újpest: a peaceful district for a peaceful life
Újpest is a typical bedroom community. Its name means "New Pest" in Hungarian. Indeed, it is among the most recently built districts of Budapest, unified with the capital as late as 1950. In the local real estate development panel, high-rise apartment buildings prevail, while modern residential buildings are usually no more than three to four storeys high.
According to the experts, Újpest is one of the districts with the most potential in Budapest: in recent years, major foreign investors have been putting capital into it, and new five-star hotels and upscale residential complexes spring up there.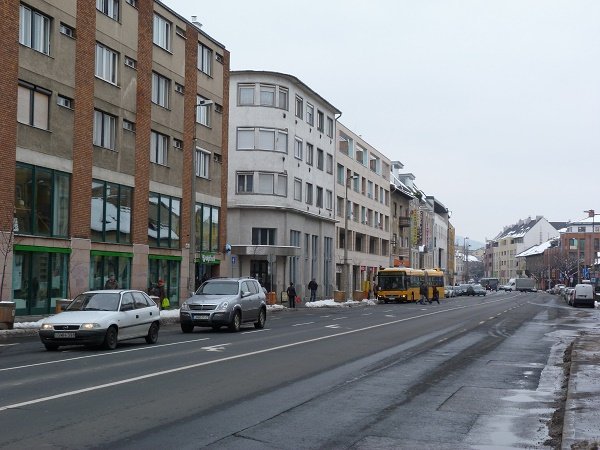 The price range for homes starts at €130,000–170,000, and two-bedroom flats sell for €90,000–130,000. The Budapest District IV has a great variety of amusements to choose from: you can visit the exhibitions and concerts held at the local cultural centre (Újpesti Kulturális Központ) go skating at the Jégpalota ice palace, have fun in the waterpark or shop in the malls. Újpest also has the largest Hungarian wellness centre, Oxygen Wellness Centre of 7,000 sq m, housing gyms, swimming pools, hammams and spas. In summer, tourists and residents of Újpest enjoy picnics with fish on the coast of the Népsziget peninsula.
X. Kőbánya: parks and urban diving
Kőbánya is one of the largest districts in Budapest. It takes only 15 minutes by metro to go there from the city centre. The name of the district means "quarry" in Hungarian and was given to the area because limestone and clay have been extracted there for centuries to make bricks used for building houses in Budapest and all over Hungary. Some mines in the quarry have been water-sealed, and today they attract cave divers from all over the world.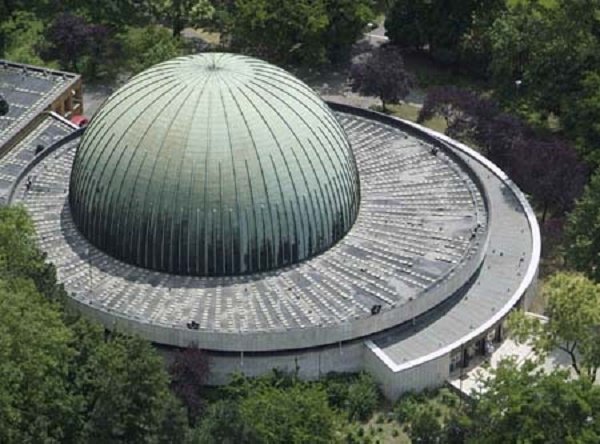 Kőbánya ranks first in Pest in terms of green space. The total area of parks in Kőbánya is over 250 hectares. In District X is one of the city's largest parks, the 112-hectare Népliget. Apart from lawns and groves, there are also sculptural complexes and a planetarium in the park. In Sportliget park, there are an indoor swimming pool and a deep lake for fishing.
The prices for one-bedroom flats in District X start at €35,000. A two-storey house with a swimming pool and a winter garden in a quiet residential neighbourhood sells for €175,000−220,000.
District XV: a nostalgia for the past century
In the first half of the past century the employees of the Austro-Hungarian railroads lived in District XV. However, its layout didn't change much in the subsequent 50 years, and today, District XV, comprised of three neighbourhoods — Rákospalota, Pestújhely and Újpalota, resembles a sleepy suburb.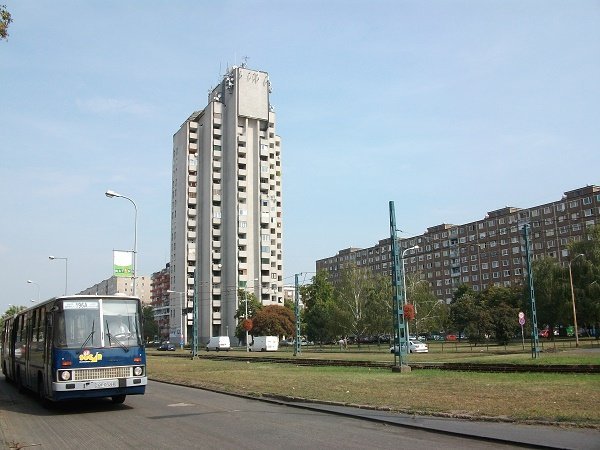 A lot of nineteenth and twentieth-century buildings remain intact in the communities of Rákospalota and Pestújhely, most of them located in Fő utca, Juhos utca and Attila utca streets. The prices for flats in such buildings start at €90,000, but they often need capital repairs. A two-storey house with a garage and a small garden in Rákospalota sells for €130,000−180,000. Újpalota is a big neighbourhood, built not so long ago (the second largest in Budapest) and replete with high-rise panel apartment buildings. Flats of 60-70 sq m in Újpalota sell for $40,000−55,000.
District XVI: the safest in Pest
District XVI is home to Lake Naplás (Naplás-tó), the largest in Budapest. The lake and the 150 hectares around it form a wildlife sanctuary. Nature lovers can see rare bird and plant species there, and those who have a special license can fish at the lake.
In 2006, a project for infrastructure development (whose total value exceeds €7M) got started in the district, and a new swimming pool, theatre, tennis court and a park have been opened there.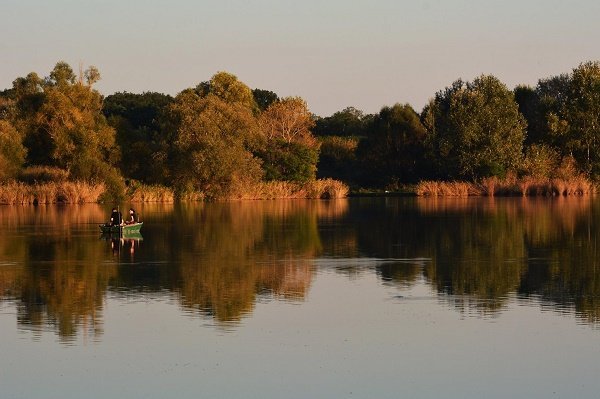 District XVI has no name and is comprised of 12 neighbourhoods. It is considered the one of the safest and most livable peripheral districts of Pest. Foreign citizens often choose the quiet and picturesque neighbourhood of Sashalom for residence. Detached houses with a garden sell for €220,000−260,000. Modern apartments with pools in new residential complexes cost about €200,000, and prices for homes start at €550,000.
XVII. Rákosmente: hills like in Buda
Rákosmente is the largest district in the city: its area is almost 55 sq km, and the population is about 80,000. The most popular recreation area among the locals is the park near Lake Feneketlen (Feneketlen-tó). The Kaland amusement park (Kaland park Játszóház) hosts numerous special events, learning activities, performances and quests for children of different age groups is open in District XVII. Rákosmente has well-developed infrastructure and plenteous amenities and facilities: shops, restaurants, gyms, schools and nurseries.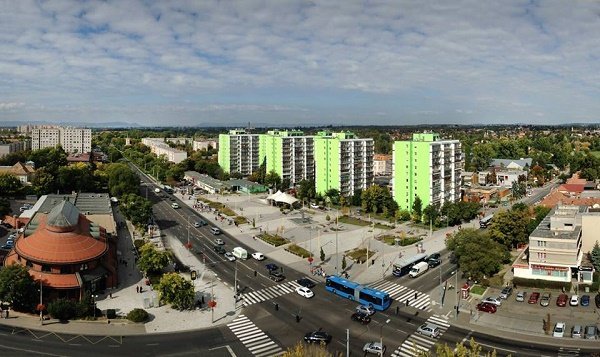 Although Pest is located chiefly on plains, District XVII has hills of up to 240 metres above sea level, which is higher than the famous Gellért Hill. The most exclusive property for sale in Budapest are for sale in Rákosmente: villas with magnificent city views sell for €220,000, prices for flats start at €45,000 and detached houses of 100-150 sq m cost upwards of €90,000.
XVIII. Pestszentlőrinc-Pestszentimre: single-family homes and the airport
District XVIII of Budapest is comprised of two neighbourhoods, Pestszentlőrinc and Pestszentimre: at the beginning of the nineteenth century, these were two independent and densely populated cities, but today the population of the whole District XVIII is about 100,000, and 80% of it is concentrated in Pestszentlőrinc. The national meteorological office (Országos Meteorologia Szolgálat) and several plants and factories are in the Pestszentlőrinc Ferenc Liszt International Airport (Liszt Ferenc Nemzetközi Repülőtér).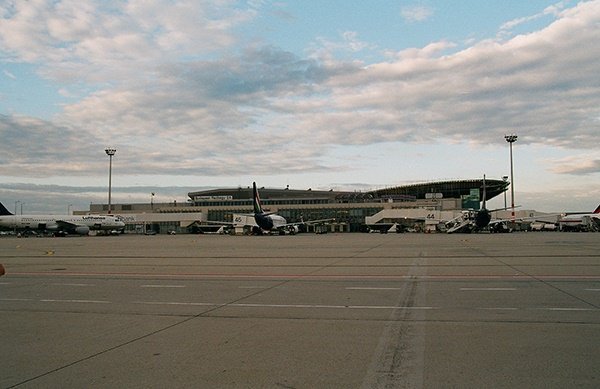 The major part of residential properties in Pestszentlőrinc-Pestszentimre is single-family homes with land plots, and no more than 15% of local housing accounted for multi-storey buildings. Homes in District XVIII cost from €70,000 to €130,000, and flats cost €45,000−60,000 on average.
XIX. Kispest: a green oasis for families with children
District XIX, or Kispest, is situated in the southeastern part of Budapest, 5 km away from the city centre and Ferenc Liszt International Airport. Kispest became part of Budapest as late as 1950, and before that it was a small, humble village. However, today it is a quiet residential community with almost no tourists around. In Kispest there are several small shops, malls and big cinemas.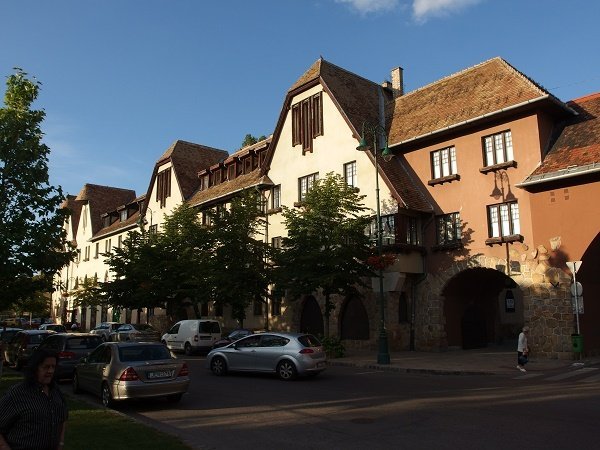 The most picturesque and attractive part of Kispest holds the name of Wekerletelep. This small village-like settlement is located in the very centre of the district. It was built in the first half of the twentieth century and was conceived as an ideal and self-sufficient garden city with its own schools, police station, post office, and churches. Today, it is a cosy neighbourhood with two to three-storey houses surrounded by lawns, groves and parks. A three-storey house of 230 sq m sells for €260,000. In Kispest, two-bedroom flats cost from €50,000, and homes of 300−350 sq m sell for €90,000-130,000.
XX. Pesterzsébet: for those who appreciate a healthy lifestyle
Pesterzsébet is located in the southern part of Budapest, on the Danube bank. It is the seventeenth biggest city district, with about 65,000 residents. There are almost no landmarks in District XX, as most ancient buildings in the centre were demolished.
In Pesterzsébet, the demand for property exceeds the supply because there is a lack of high-quality housing. Due to this reason, in 2014 the district faced the highest property price growth in Budapest: the prices for residential property more than doubled.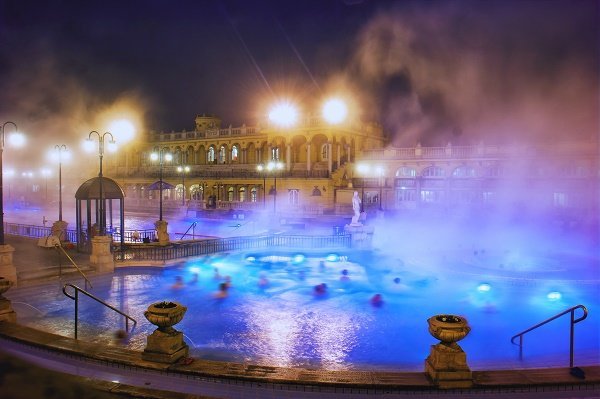 The authorities of Pesterzsébet devote much attention to the health of the population. There are a lot of sports clubs for the locals to choose from (karate, archery, rowing, football and power walking), swimming pools and tennis courts. The ice palace, built in 2006, hosts international competitions. The only iodide-bromine springs in the city are situated in Pesterzsébet. The prices for flats in Pesterzsébet start at €35,000 on average, and homes sell for €60,000-90,000.
XXI. Csepel: an island with a bright future
Budapest's District XXI occupies the northern part of the eponymous island on the Danube River. The district is accessible by either high-speed train, car or bus over Petőfi Bridge (Petőfi híd). Csepel hosts major sports events, both at the local and international levels. In the local Rákóczi Park, amateur basketball and streetball tournaments take place; kayak, canoe and volleyball clubs are open; and a new skatepark is being built. There is also a complex with thermal springs and swimming pools.
Budapest is one of the candidates to host the 2024 Summer Olympics, and most Olympic facilities are to be constructed precisely in Csepel. For example, a new stadium to accommodate 60,000 spectators, a velodrome, BMX track, tennis complex and a canoe slalom course are going to open. Middle class members live in Budapest's District XXI. Homes in Csepel cost upwards of €90,000−130,000, and the prices for flats start at €45,000.
XXIII. Soroksár: affordable property on the outskirts
Soroksár is the most recently built and the most distant district from the centre of Budapest. Most of Soroksár is used as farmland or as storage space. For instance, an area of 100 hectares there is occupied by a logistic centre, owned by a railway company, and major Hungarian and international businesses plan on moving their storage units there.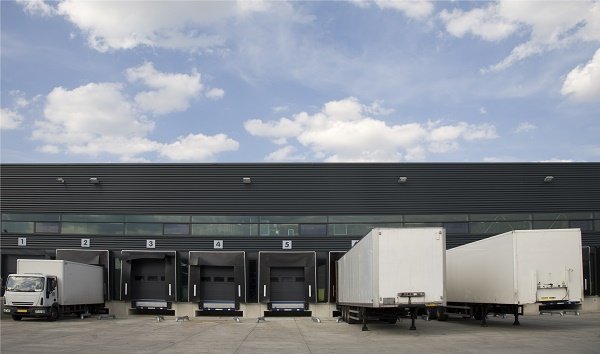 The authorities of Soroksár hope to change the district and bring its development to the next level. For this purpose, public spaces, nurseries and schools have been opened there, and the local cultural centres host various recreational activities. In 2008, the district's sports infrastructure development plan was adopted, according to which new sports halls, swimming pools and stadiums are being constructed.
The most affordable property in the city is for sale in Budapest's District XXIII: the price for a home of 150−250 sq m starts at €45,000-90,000, while a building on riverside plot costs €130,000.
Tranio recommends:
Families with children: Districts XV and XVI, Kőbánya (X), Rákosmente (XVII), Kispest (XIX) and Pesterzsébet (XX)
Buyers with modest budgets: Districts XV and XVI, Pestszentlőrinc-Pestszentimre (XVIII), Kispest (XIX), Pesterzsébet (XX) and Soroksár (XXIII)
Investors who plan on renting out: Újpest (IV) and Csepel (XXI)
Julia Gushchina, Tranio.com
Subscribe not to miss new articles
We will send you a content digest not more than once a week
Subscribe
Done!