The feast on Mount Olympus: investors return to Greece
In the summer of 2017, Standard & Poor's, Moody's and Fitch upgraded Greece's credit rating to positive. Analysts acknowledge the country's economy is in recovery, and they are not alone in their optimism:
According to the IMF, GDP will grow by 1.8% in 2017, while the EU expects it to grow by 1.6% and by 2.5% over the next two years.
According to the Hellenic Statistical Authority (ELSTAT), the unemployment rate hit a peak of 27.8% in 2013 but dropped to 20.6% in 2017. According to the EU, the unemployment rate will continue falling. And it will reach 18.7% in 2019.
According to the EU, Greece's national debt will decline from 180.8% of GDP in 2016 to 170.1% in 2019.
In July 2017, Greece sold €3 billion worth of new five-year bonds at a yield of 4.625% per annum for the first time in three years. This signals that the country is learning to do without external financial aid, replacing it with market capital.
Services account for about 80% of Greece's GDP, and the country is now experiencing a tourist boom. the number of international tourist arrivals increased from 14.9 million in 2009 to 24.8 million in 2016. According to the World Travel & Tourism Council (WTTC), it will grow further to 26 million in 2017 and to 47 million by 2027.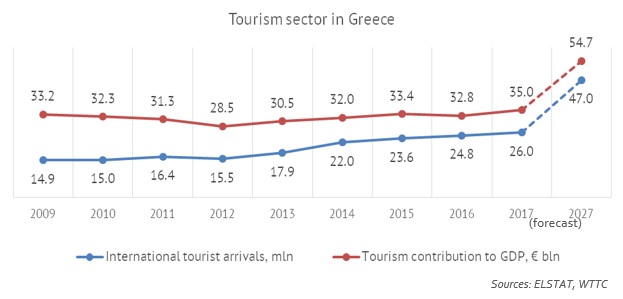 According to WTTC, the contribution of tourism to Greece's GDP, adjusted for inflation, increased by 23% from €28.5 billion in 2012 to €35 billion in 2017. According to analysts, this figure will grow by another 56% to reach €54.7 billion in a decade. Analysts are unanimous: tourism is the main driver of the Greek economy.
Major international investors have started coming back to Greece. According to Enterprise Greece, the net volume of direct foreign investment has grown more than tenfold from €249 million in 2010, when it was at its lowest, to €2.8 billion in 2016. All this bodes well for real estate in Greece.
1. Logistics
The growth in tourists is stimulating the development of transport infrastructure. in addition, Greece is well-located in terms of commercial logistics, connecting Europe with Africa and Asia. Greece has 46 airports, over 100 seaports and a vast network of motorways and railroads.
1.1 COSCO
In 2016, Chinese port operator COSCO, one of the largest in the world, acquired 51% shares of the Piraeus Port Authority for €280.5 million. In five years, the company will take possession of another 16% of shares for €88 million. COSCO must invest €300 million into the modernisation of ship repairing assets and logistics during this time. This transaction is a further step in the creation of the New Silk Road – China's ambitious project involving more than 40 countries around the world – connecting Asia and southern Europe.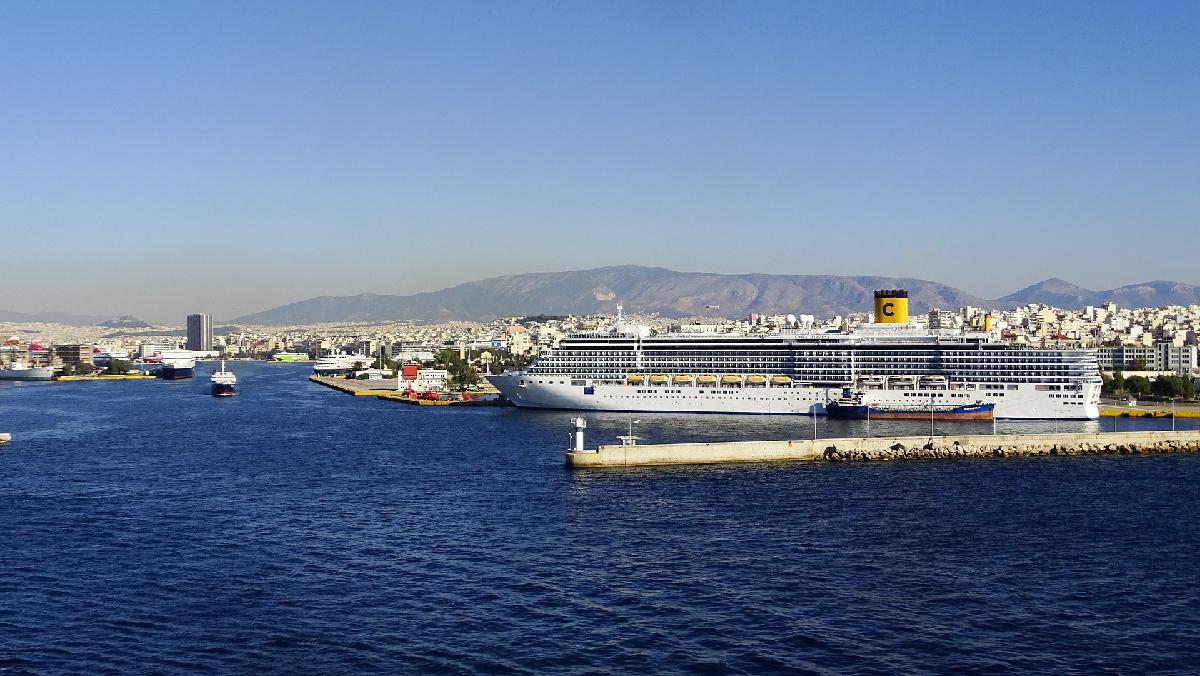 According to Port Economics, sea shipping accounts for 6.5% of Greece's GDP. Therefore, COSCO's purchase is of special significance to Greece as a whole. As a result of privatisation, the concession fee to the state was adjusted to 3.5% of its consolidated income instead of 2%. As demonstrated by the Piraeus Port Authority's financial statements for the first half of 2017, its turnover amounted to €52 million, which is 12.6% higher compared to the same period in 2016.
"In the first year already, signs of revenue recovery, cost rationalisation and improved profitability appeared. The first who benefit are the employees of the company and the Greek state, which receives an even greater concession fee", Fu Cheng Qiu, the new managing director of the Port Authority, said.
According to Reuters, the container turnover of Piraeus amounted to 3.7 million TEUs (20-foot equivalent container units) in 2016, and COSCO intends to grow this by 35% by 2018 to reach 5 million TEUs.
1.2 Ferrovie dello Stato Italiane
In September 2017, Ferrovie dello Stato Italiane, Europe's third-largest railway company, bought 100% of Greek railway operator TrainOSE for €45 million.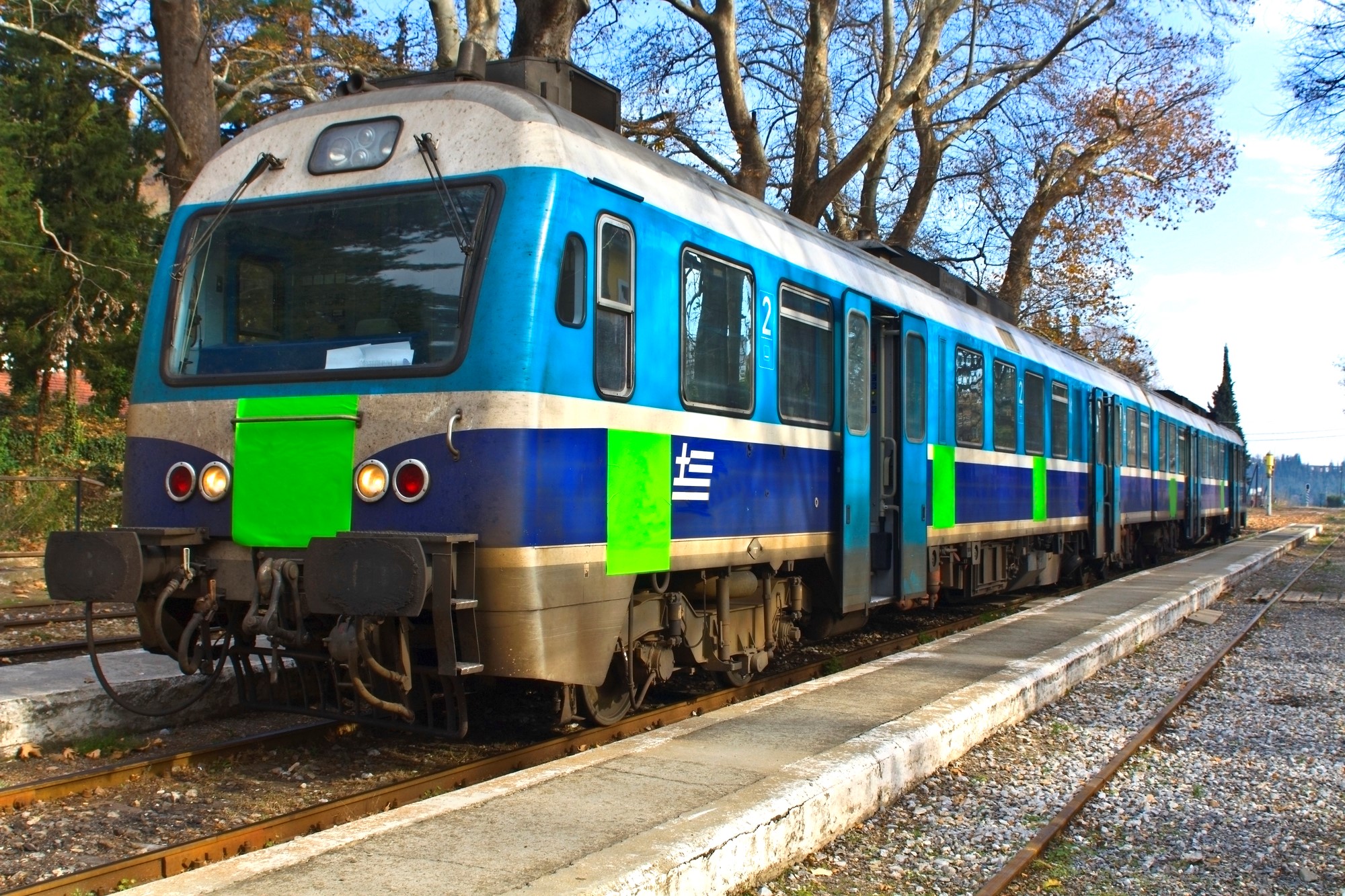 In 2016, TrainOSE transported a total of 15.6 million passengers, and its revenue before interest, tax and amortisation amounted to €1.1 billion, which is 40% lower than 2015. According to the FS director-general Renato Mazzoncini, the company's goal is to increase TrainOSE's annual revenue to €4 billion by 2026. According to the media, FS considers this purchase to be strategic, as the state is planning to privatise carriage maintenance company Rosco and invest in the rail-based public transport systems of Athens and Thessaloniki in the future.
1.3. Fraport Greece
In 2017, the Fraport Greece joint venture (73.4% of which is owned by German company Fraport AG and 26.6% by the Greek Copelouzos Group) took over 14 public airports in Greece. The concession will last for 40 years and the airports will remain open to the public. Fraport Greece has already paid €1.234 billion to the state and will continue to annually render €22.9 million and 28.5% of its revenue before interest, tax and amortisation.
Under this agreement, Fraport Greece has agreed to invest about €400 million into airport modernisation and expansion in the next four years. The airports include Aktion National Airport, Kavala International Airport, Thessaloniki International Airport, as well as those located on the islands of Corfu, Crete, Cephalonia, Cos, Lesbos, Mykonos, Rhodes, Samos, Santorini, Skiathos and Zakynthos. The project stipulates the construction of five new terminals, runways and the modernisation of baggage handling systems. Fraport Greece has already signed an agreement with the Greek construction company Intrakat for these improvements.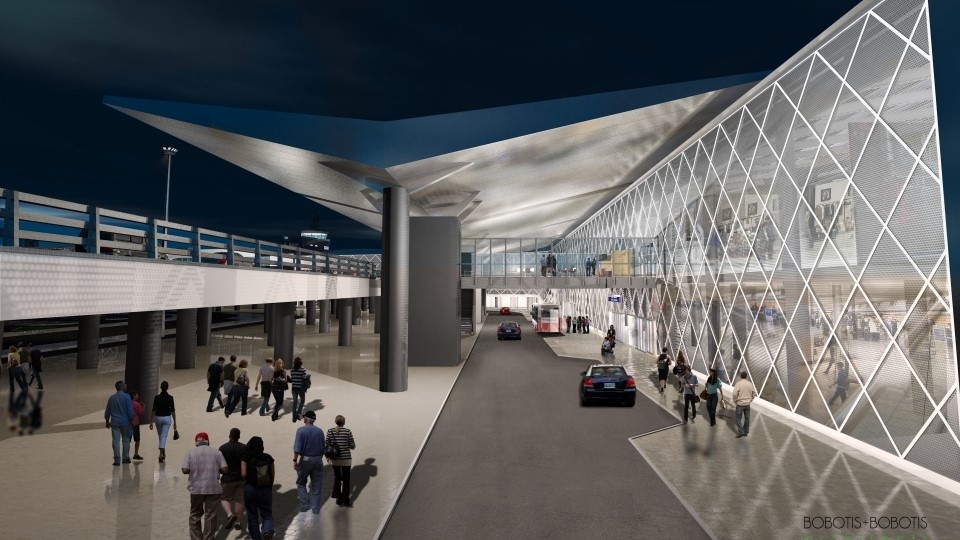 In 2016, the airports handled a total of 25.3 million passengers, which is 9% more than in 2015. The renovated airports will be able to receive even more passengers. Fraport AG Executive Board chairman Stefan Schulte has named Greece as among the best tourist destinations in the world.
1.4 Fosun Group, Eagle Hills and Latsis Group

One of the most discussed and highest-profile projects in Greece today is Hellinikon, an ambitious plan for converting the former Athens airport into an enormous park. An international consortium comprising Chinese conglomerate Fosun Group, Abu Dhabi-based developer Eagle Hills and Greek company Latsis Group will invest €8 billion in the project.
A whole range of works will be performed as part of the project: residential complexes, hotels and recreation areas will be built, Olympic venues will be reopened, while new sports facilities, study and research centres and a golf course will be built. The 2.6 million m² Metropolitan Park – larger in size than London's Hyde Park and occupying 42% of the total area of Hellinikon – will be created.
Investors believe Hellinikon will become the greatest example urban redevelopment in Europe, and will attract over 1 million tourists annually. According to the developers, the project will bring the state €14 billion in taxes (2.4% of Greece's GDP) over the next 25 years, and will create over 75,000 jobs.
2. Hotel segment
According to the Hellenic Chamber of Hotels, there are 9,700 hotels in Greece, which can accommodate almost 900,000 people. The hospitality market has been growing actively in recent years. The world's largest hotel chain, Starwood Hotels & Resorts, which merged with Marriott International in 2016, has been expanding its operations in Greece. Today, Starwood manages 21 hotels in Athens, Thessaloniki, the Sithonia and Peloponnese peninsulas and the islands of Crete, Rhodes, Santorini, Serifos, Mykonos and Folegandros.
2.1 Four Seasons Hotels and Resorts
In September 2017, international hospitality leader Four Seasons Hotels and Resorts and Greek operator Astir Palace Vouliagmeni SA announced plans to open the first Four Seasons resort in the country, which would replace the Astir Palace Hotel located in the southern Athens suburb of Vouliagmeni. The building will be completely renovated by spring 2018.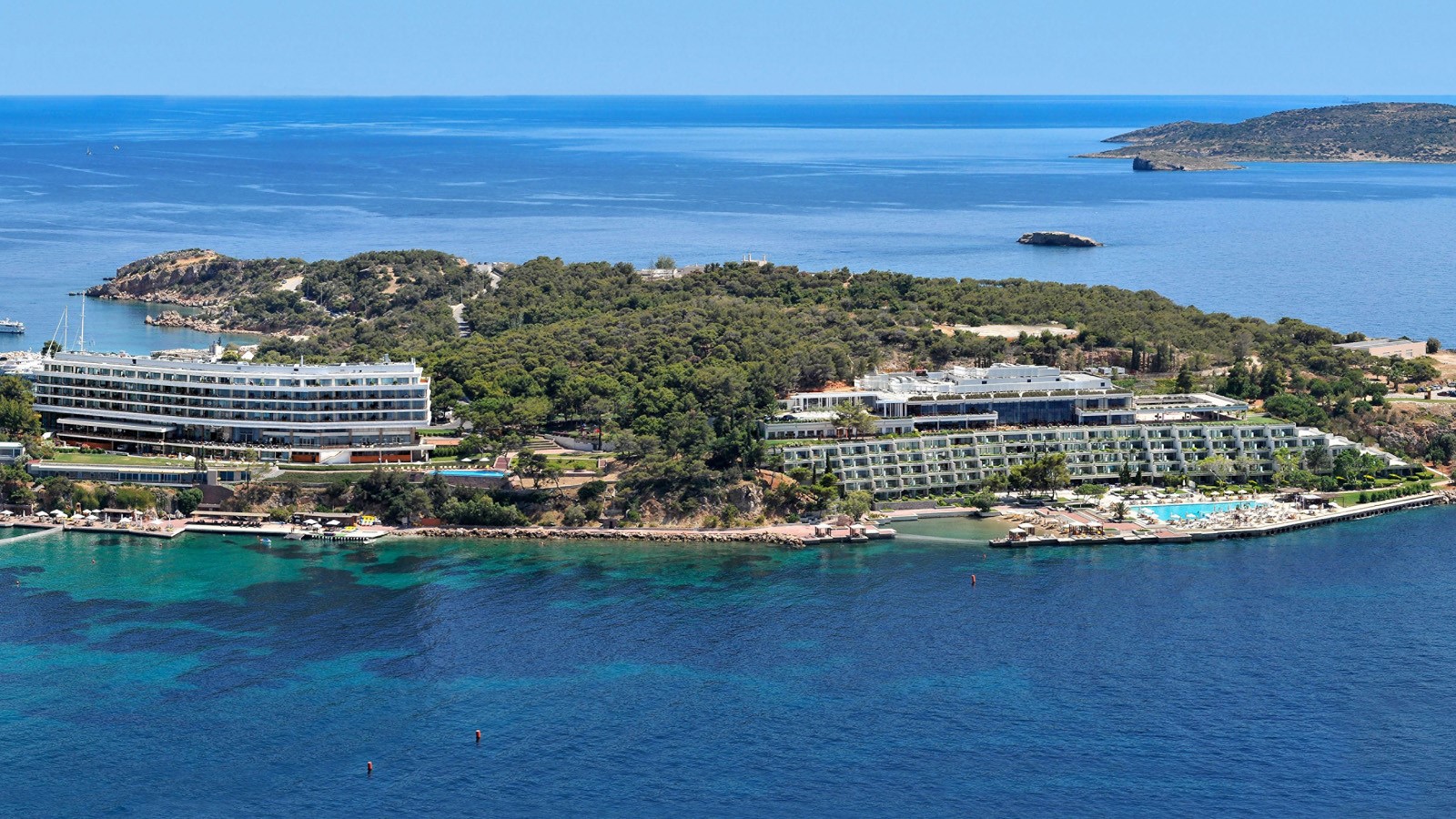 Over €100 million has been invested in the 300-room Four Seasons Astir Palace Hotel Athens project, which includes an overhaul of the Astir Marina yacht club and Astir Beach, the construction of 13 villas and the Peninsula Park. "The Hotel's location offers a unique combination of seaside tranquillity and easy access to the Athens city centre, making it an ideal destination for leisure and business travellers year round", Four Seasons Hotels and Resorts president and CEO J. Allen Smith said in a press release.
In October 2016, Jermyn Street Real Estate Fund IV LP, an investment fund with investors including Abu Dhabi and Kuwait sovereign wealth funds, other Arab investors and the Turkish Dogus Group acquired Greek company Astir Palace Vouliagmeni SA, a Four Seasons partner, in a deal worth €444 million.
2.2 Kerzner, Dolphin Capital Partners and Dolphin Capital Investors
In November 2017, international hotel operator Kerzner International Holdings Limited entered into a partnership agreement with Dolphin Capital Partners and Dolphin Capital Investors for the development and long-term management of One&Only Kéa Island resort in Greece, with Dolphin Capital Partners taking charge of project management and sales. According to Greekreporter, the total investment will reach €150 million, and with Kerzner owning 40%. The project includes the construction of 75 villas along the coast of Kea island.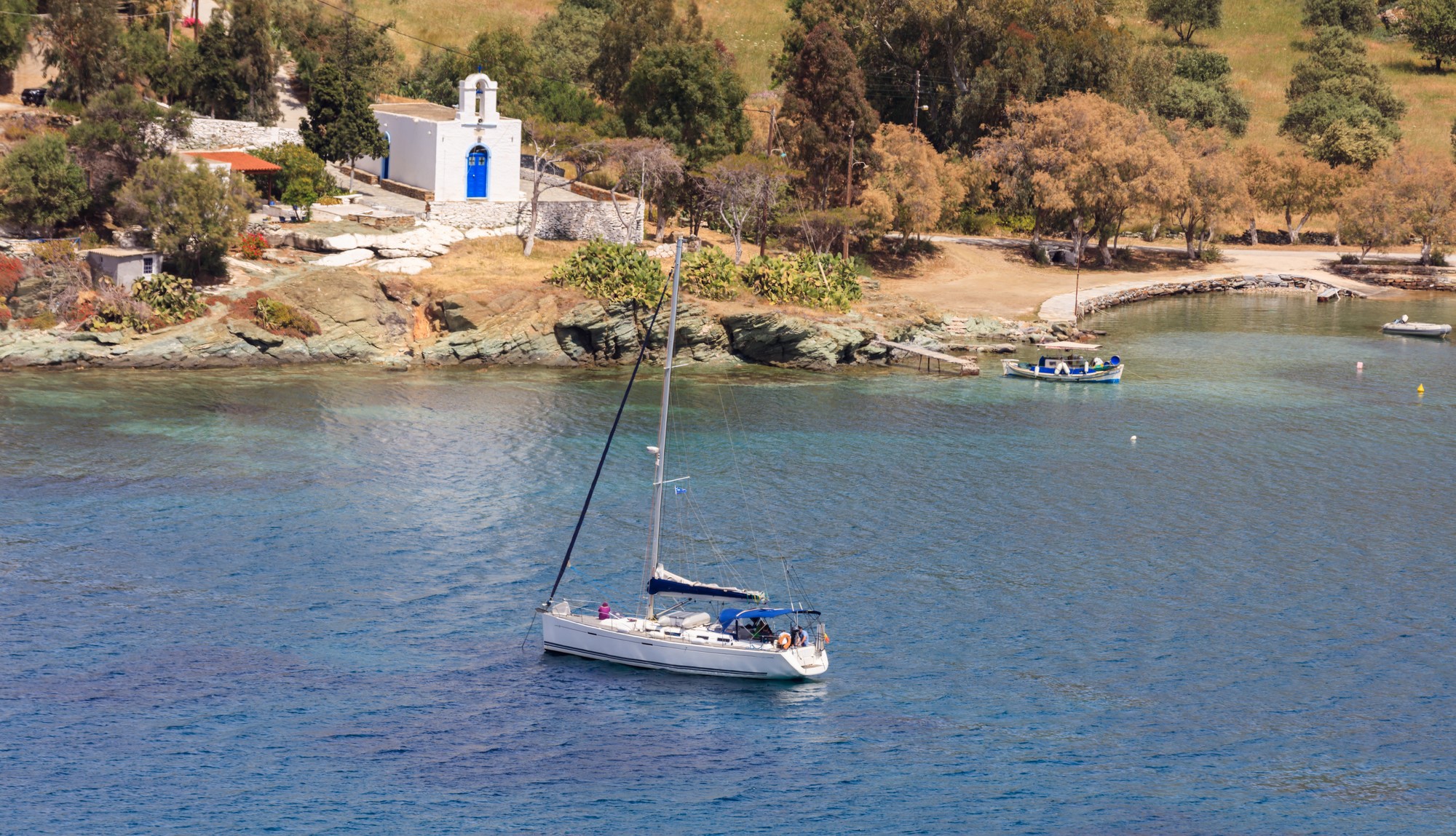 This is the second One&Only Resort in Europe. "Our goal is to create another world-class asset, which together with Amanzoe [the company's other project in Greece], will rank as two of the top resorts in the Mediterranean and elevate further the image of the Greek hospitality market", Dolphin Capital Partners founder and managing partner Miltos Kambourides said.
2.3 Lampsa SA
On November 20, 2017, Eurobank officially accepted the local hotel operator Lampsa SA's pre-emptive right for the purchase of the five-star King George Hotel for €43 million. The 9,450 m² property is located in the very heart of Athens, opposite the famous Grande Bretagne Hotel, owned by Lampsa SA before its sale to Starwood in 2006. The hotel was leased to Lampsa SA in 2012 for 20 years with an annual rent of €700,000. According to the media, Lampsa is also planning to purchase property on the corner of Panepistimiou Street and Vasilissis Sofias Avenue, currently owned by the Hellenic Ministry of Foreign Affairs.

Elena Izyumova, writer and content strategist at Tranio.com
Subscribe not to miss new articles
We will send you a content digest not more than once a week
Subscribe
Done!