The Greek phoenix: how tourists are bringing the Athens real estate market back to life
The weakening of the Greek economy, which began in 2009, is slowing down. The country's unemployment rate has been declining for a few years, and the International Monetary Fund (IMF) expects the country's GDP to grow in 2017. In a survey by PwC, today´s Greece is now characterised as "more modern" and the interest in Athens among international investors is clear: a consortium from the Middle East bought the Astir Palace hotel, while businessmen from Qatar and Dubai plan to redevelop the city's former Hellinikon International Airport, which closed in 2001.
How is the real estate market in Greece's capital doing eight years since the economic crisis that devastated the country? Analysts from international real estate broker Tranio look at what Athens offers international investors.
Real estate in Athens today
The average property price in the city centre, €1,265/m², is several times cheaper than many European capitals. Per square metre, property in Athens is about thrice cheaper than in Lisbon, Madrid and Berlin, five times cheaper than in Vienna and almost eight times cheaper than in Paris.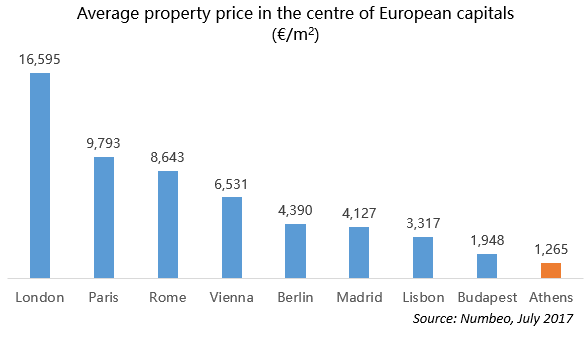 Since 2008, prices of property in Athens have fallen by approximately 44%. But this decline is slowing down. According to the Bank of Greece, in 2016, the price per square metre decreased by 1.8%, which is 3.5 percentage points lower than in 2015. According to more optimistic estimates by the Global Property Guide, it grew by 0.15% after adjusting for inflation.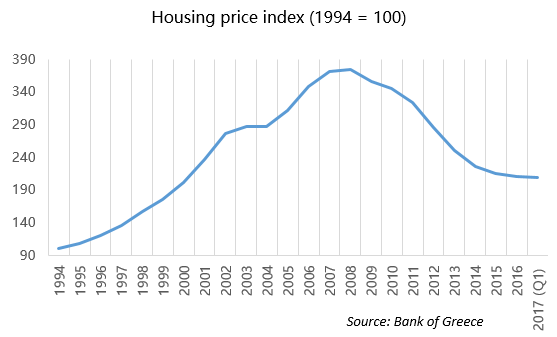 Demand for property is growing, while the volume of construction is declining. According to the Hellenic Statistical Authority (ELSTAT), the number of real estate transactions in Athens grew by 28% year-on-year in 2015. The central neighbourhoods and southern suburbs of Athens are especially popular. In 2015, the number of tourists who booked accommodation in the Koukaki neighbourhood via Airbnb increased by 800%.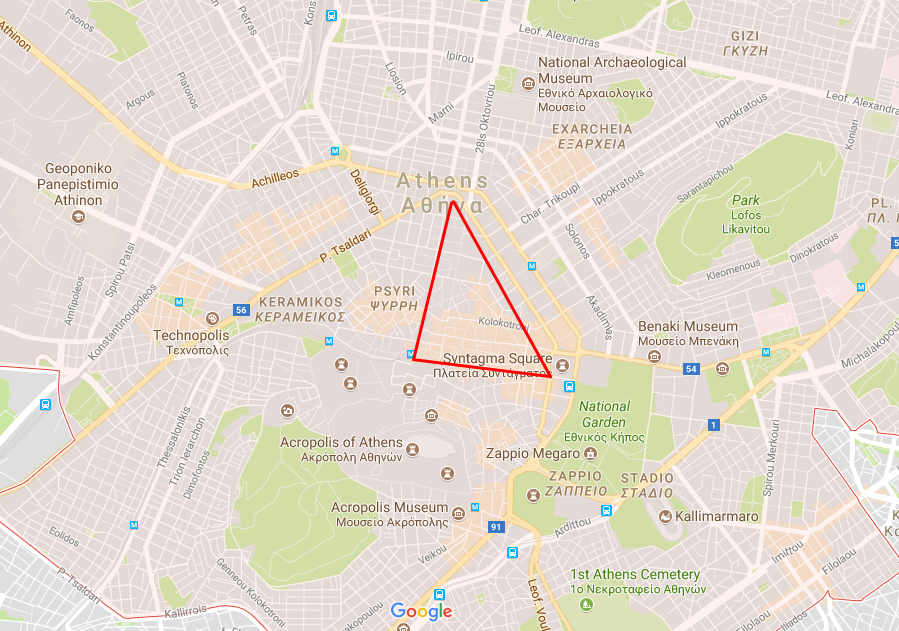 According to the Global Property Guide, the number of construction permits issued in Athens shrank by 1.4% during the year. Generally, resale properties are performing better than new builds. According to the Bank of Greece, prices of new builds have fallen more significantly (1.7%) than properties built more than 5 years ago (1.2%). This partly is due to the peculiarities of Greece's tax system, in which buyers of new-build flats pay 24% of the property's cadastral value in VAT, while for projects for which permits were issued before 2006, buyers only have to pay a transfer tax, which amounts to about 3%.
Opportunities
In general, the sentiment among analysts towards the prospects of the Greek property market can be characterised as moderately optimistic. PwC expects prices per square metre to grow by about 0.6% per annum.
The situation is different in the market segment related to tourism. Athens is the country's tourist capital, and attracts visitors regardless of the country's economic circumstances thanks to its well-preserved cultural heritage and comfortable climate, especially with rival destinations — Turkey, Egypt, France and Spain — being seen as unstable.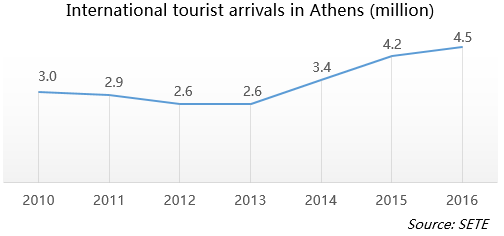 According to the Greek Tourism Confederation (SETE), in 2016, the capital attracted every third international tourist to the country, which is 1.5 times more than the second-most popular city, Heraklion. the number of international tourist arrivals in Athens grew by about 16% annually between 2012 and 2016, from 2.6 million to 4.5 million. Tourism makes the city a promising destination for property investors who buy centrally located flats for short-term tourist lease.
Demand from foreign investors is currently being fuelled by cheap so-called golden visas: a Greek residence permit can be obtained through the purchase of a property of at least €250,000. In the rival markets of Spain and Portugal, the prices for golden visa investments start at €500,000, while in Latvia, an obligatory fee raises the threshold to €262,700.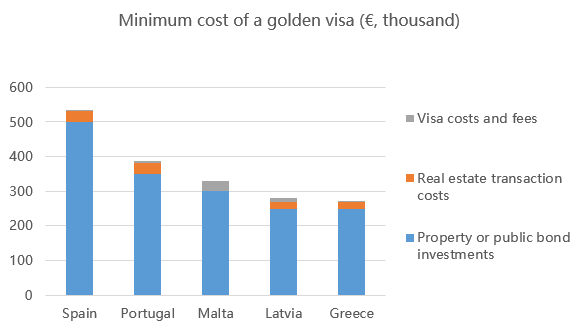 A revival can already be seen in the Athens hotel market. In the past two years, several major hotel chains, including Wyndham and Aman have entered the market. In June 2017, Hines bought one of the city's most famous buildings, Athens Ledra, a former Marriott hotel. Investors who want to profit from tourist leases or the potential growth of the property market are advised to start acting now.
Anna Danishek, Tranio.com
Subscribe not to miss new articles
We will send you a content digest not more than once a week
Subscribe
Done!
Top 5 Articles of the Month