The "Fruit Coast": the Costa del Maresme has both sea and city life
Avid traveller and Tranio manager, Maria Kamysheva, shares her experience of the Spanish Costa del Maresme and explains why you don't have to live in Barcelona to enjoy all the benefits of a big city.
— Maria, as far as I know, you have travelled all around Spain. What made you single out Costa del Maresme?
— Costa del Maresme has three main advantages that make it stand out compared to other Spanish "costas". Firstly, it's a great location as the towns here are just half an hour away from the second biggest city in Spain, Barcelona. This means that people living there can enjoy all the benefits of a big city: schools and universities, medical centres and hospitals and entertainment. It's also really near France and Andorra, so inhabitants can really experience a multicultural lifestyle.
— And secondly?
— As surprising as it is, the second advantage is the railway along the coast that connects all the towns with Barcelona. These modern trains are clean, neat, safe and run every 20 minutes. So really, you can live in one town, send kids to school or university in another and travel on weekends to a third. Many residents here work in Barcelona thanks to the train that runs like a subway.
— It's not too noisy?
— Local trains are practically silent. So even if windows overlook the lines, it is not a big problem.
— What is the third advantage?
— The climate. Compared to the South, up here it's not that dry or hot. The region is very green, comfortably hot in summer and not cold in winter, but it does rains sometimes. Thanks to the climate, fruit is harvested three times a year — that's how it got its nickname: the "Fruit Coast". Besides that, people from Northern Europe adjust better to this climate than that in the South of Spain.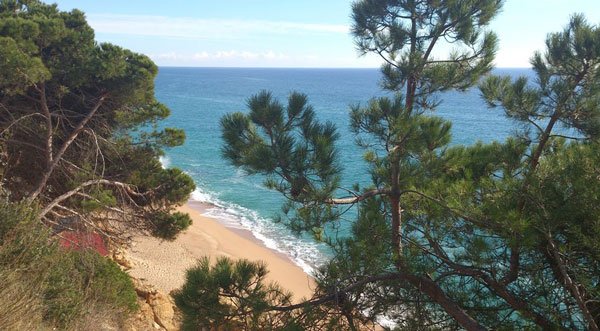 — So while looking for property for sale in Barcelona, it is worth it checking options in nearby towns?
— Yes! Large residential areas popular among tourists are Calella and Mataró. Infrastructure there is good and the area is densely populated. There is variety of real estate for every taste and budget and it is slightly cheaper than in other cities in Spain and a lot cheaper than in Barcelona. An apartment here costs €200,000 on average and a house €500,000.
— Are there quieter places?
— For a more private and quiet area, look in small locations such as San Andrés de Llavaneras, San Pol de Mar, Arenys de Mar, Alella, Vilasar de Mar and Canet de Mar. They are all old fishing villages. Generally, they have a historical centre and residential villas on the edge, while in Calella and Mataró there are many apartment buildings. The infrastructure in these towns is as good as in big cities: there are schools, supermarkets, golf and football pitches. However, villas are more expensive with prices starting at €1M.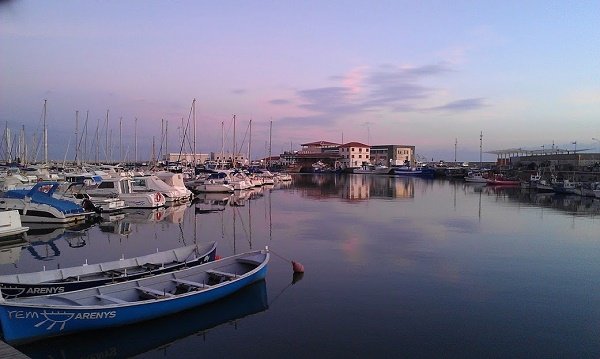 — Are there too many tourists in the area?
— There are towns where the seafront is very developed with apartment complexes and hotels like Calella, Santa Susana and Pineda de Mar. But hotels are scarce in most towns — just two or three of them at most. San Pol de Mar, for example, only has one. Generally, Costa del Maresme is active all year round. A lot of Spanish citizens and long-term expats have moved from France, Germany, UK, Switzerland and Russia to live there.
— How is construction progressing in the region?
— New construction opportunities are limited by nature: Costa del Maresme is a thin strip of land between the sea and the mountains. Therefore, it's quite hard to find a house next to a noisy and dusty construction site. Large residential buildings like those in the South have never been built up here.
— Could it be a good investment destination?
— Many Europeans invest in real estate here, buying several apartments: one for personal use and others for rental. As I said, life in Costa del Maresme does not stop during the winter so both long-term and short-term leases are equally popular.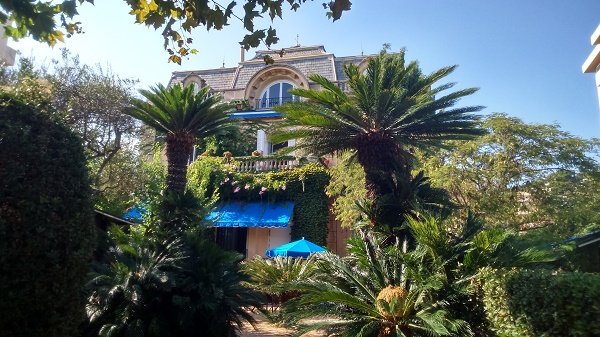 — What towns would you advise for a family home and for a holiday?
— San Andrés de Llavaneras and Calella are the best for families. Calella has everything for the kids: good schools and things to do. Barcelona is very close too with universities. Real estate in San Andrés de Llavaneras is considered expensive and luxurious, while in Calella property is affordable. For a holiday I recommend Caldas de Estrach with thermal springs and spa-hotels that are open all year round.
Ivan Chepizhko, Tranio
Read more
Subscribe not to miss new articles
We will send you a content digest not more than once a week
Subscribe
Done!
Top 5 Articles of the Month