Tranio is launching a brand new Persian-language edition of its website
Promo
Tranio international property brokerage, whose website is available in Russian and English, has just launched a Persian version (tranio-amlak.com) of the official website.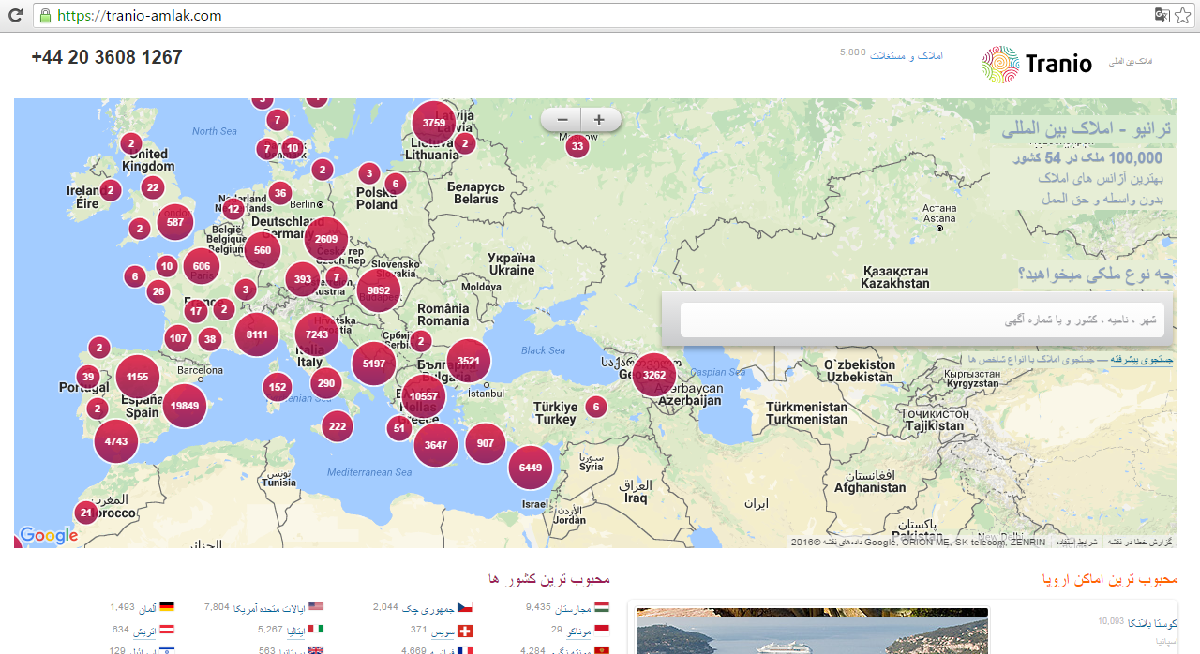 In order to bring this new endeavor to fruition, a technical Persian specialist, who helped customize the main website platform for compatibility with RTL-languages (right-to-left languages), joined the Tranio team. In the future, this specialist will be integral in the incorporation of such languages as Arabic, Urdu or Hebrew.
Visitors of the new version of the website can take a look at the Tranio catalogue, including several thousand listings from around the world, and learn about the latest offers from leading real estate agencies — broker partners from Europe and the US. Apart from this, the Persian version will be accompanied by articles about searching for real estate, choosing investment strategies, object audit and due diligence, tax structure build-up, mortgage financing, managing, obtaining residency permits in the country and other issues which concern investors with interests in foreign real estate.
Real estate buyers from Iran have just the same motivation factors as Russian-speaking investors when buying residential property abroad. These motives are the desire to diversify their capital, buy a house by the sea or letting to get returns and, thereby, safeguard their children's and their own future," affirms George Kachmazov, Tranio's managing partner. "Iranians are 'lucky' with petro-dollars and, following the recent abrogation of the international economic sanctions, they can once again open accounts in foreign banks, which will make it easier for them to travel abroad and buy foreign properties. This is the very reason why we are confident that our services will be in demand in this country."
Tranio has been selling real estate internationally since 2012, when its first deal involving a Russian citizen, who purchased an apartment in Bulgaria, was closed. The quantity of sales and rental deals concluded by the agency was close to 70 in 2013, and in 2014, the company managers succeeded in closing more than 170 deals. This amount reached 200 in 2015; along with purchases of foreign property, Tranio clients started making purchases of commercial objects, and within the year, 10 such objects in Europe found their owners with the help of the agency. In 2016, the company started selling real estate to English-speaking clients from Europe. The share of such sales is expected to reach no less than 10% of total transaction volume by the end of 2016. There are more than 100,000 listed objects in 60 countries represented by 450 foreign agencies and developers; the listings are all available in the Tranio catalogue.
Subscribe not to miss new articles
We will send you a content digest not more than once a week
Subscribe
Done!
Top 5 Articles of the Month