Tranio.com partners with MIPIM – The world's leading property market - Cannes, 13-16 March 2018
We are happy to announce that we have officially partnered with the biggest international real estate event of the year – MIPIM Global 2018.
The expansion of urban areas is redrawing the world map, helping to reposition cities – rather than countries – as economic powers. With its central theme 'Mapping World Urbanity', the 29th edition of MIPIM will explore the future of urban living and how these changes will affect the strategies of the property industry.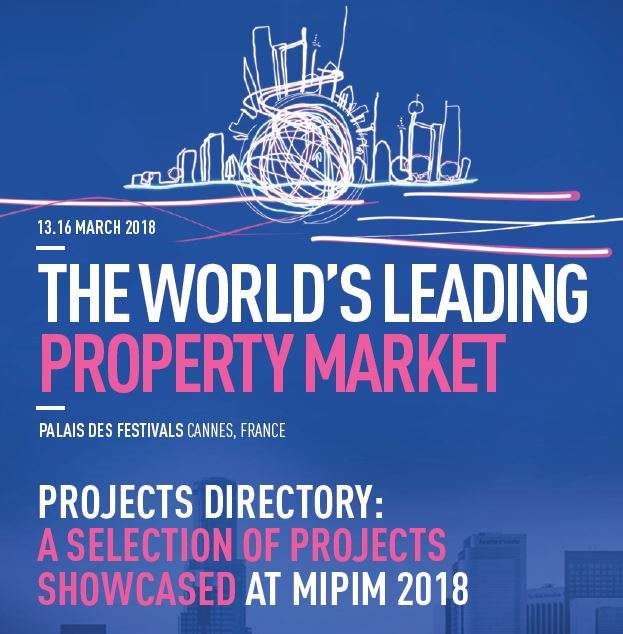 The MIPIM conference programme will explore this chosen theme by posing the following three questions :
What will it mean to develop and invest in real estate when cities rule the world?
What will be the best strategies for building cities in this globalised world?
What will urban life be like in 2030 or 2050?
Ronan Vaspart, director of MIPIM markets has also answered questions on the topic chosen for the upcoming event.
1. What are the main issues to be discussed at the MIPIM 2018?
While preparing for my first MIPIM this past year, I was keen to follow the MIPIM legacy that being a trail blazer and pioneer for new trends in the real estate sector. I wanted to introduce a theme that would ignite a long term conversation throughout the sector. For MIPIM 2018 we have come up with the theme of Mapping World Urbanity . This theme carries on from our discussion on the New Deal for Real Estate which was the theme of MIPIM 2017.
2. Why is urbanity so important to understand for the real estate professional?
According to the United Nations, the world population should reach 8.5 billion by 2030 and 9.7 billion in 2050. The global demographic challenge that we will face calls for new urban models. Besides, the rise of connected-urban areas is reconfiguring the map of world urbanity, and in many cases positioning the city as the economic powerhouse rather than the state. This calls for both public and private stakeholders to explore on a global level the life in cities in the future, the evolving role of local authorities and the creation of new city models. For the real estate professional, the route to maximising returns is to achieve the right balance between a global strategy and vision and a local strategy that considers local specificities. Mapping World Urbanity will be treated not only in the ensemble of our conference programme, but also in our new format sessions such as masterclasses, predictive scenario sessions and thematic breakfasts.
3. Are there any important new initiatives at MIPIM 2018?
MIPIM truly is the assembly point for the international real estate industry every year and there is a genuine need for us at MIPIM to provide a matchmaking service for our attendees, in order for them to get the most out of their visit to MIPIM as possible. With this in mind, over the past number of years, we have been re-grouping dedicated segments of the real estate market segments at MIPIM, starting with hotel and tourism, the MIPIM Innovation Forum and more recently, the logistics pavilion. This year we are further expanding this concept with a closed door Regulation and Legal Forum, where lawyers, solicitors and jurists will discuss how the European framework and national legislations impact the real estate industry?
The conference programme will feature the main topic in all sessions and will cover all the major themes of the real estate industry • governance • regulation • economy • architecture • sustainability • technology • services • infrastructure, as well as all the asset classes • housing • offices • healthcare • logistics • hotel & tourism • leisure.
Organisers:
Reed MIDEM
Founded in 1963, Reed MIDEM is an organiser of professional, international markets that are essential business platforms for key players in the sectors concerned. These sectors are MIPIM in Cannes, MIPIM UK in London, MIPIM Asia Summit in Hong Kong, MIPIM PropTech Summit in New York and MIPIM PropTech Europe in Paris for the real estate industry; MAPIC in Cannes, MAPIC Russia in Moscow, MAPIC Italy in Milan, MAPIC China Summit in Shanghai and IRF brought by MAPIC in Mumbai for the retail real estate sector; MIPTV, MIPDOC, MIPCOM, MIPJUNIOR in Cannes, MIP China in Hangzhou and MIP Cancun in Mexico for the television and digital content industries; MIDEM in Cannes for music professionals; Esports BAR in Cannes and in Miami for the esports business.
Reed Exhibitions
Reed MIDEM is a division of Reed Exhibitions. Reed Exhibitions is the world's leading events organiser, with over 500 events in over 30 countries. In 2016 Reed brought together over seven million event participants from around the world generating billions of dollars in business. Today, Reed events are held throughout the Americas, Europe, the Middle East, Asia Pacific and Africa and organised by 38 fully staffed offces. Reed Exhibitions serves 43 industry sectors with trade and consumer events. It is part of RELX Group, a global provider of information and analytics for professional and business customers across industries.
Join the world's leading property market
Connect with the industry's key decision-makers and gain insight into the latest property trends and opportunities during 4 days of innovative exhibitions, insightful conferences and intensive business networking.
Explore the most exciting commercial development projects from around the world, gain insight into the latest trends from leading industry experts and identify potential partners from 3,100 exhibiting companies.
Attend MIPIM 2018 as visitor and register here.
Subscribe not to miss new articles
We will send you a content digest not more than once a week
Subscribe
Done!