Tranio.com partners with MIPIM UK - the UK Property Marketplace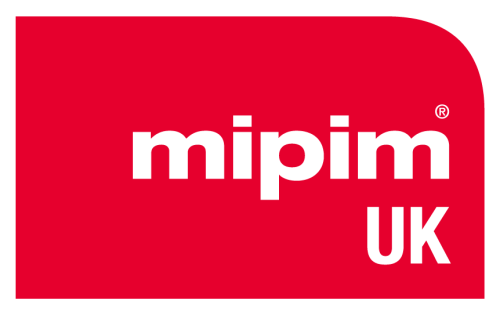 Technology and entrepreneurship: 
Two main drivers of innovation revolution feature at MIPIM UK
"We all have creativity and the capacity to innovate within us - that's why I believe ANYONE CAN DO IT" affirms Sahar Hashemi, Co-Founder of Coffee Republic and Co-Chair of the UK Government's Scale-Up Taskforce, who will host the Start-up Competition keynote speech, on Thursday 19 October at 11 am.
A long-time lawyer, Hashemi decided to give it all up to launch her business that turned out to be very successful. Now she runs a disruptive coffee brand, Change Please Coffee, which recruits baristas from homeless shelters. She believes that entrepreneurship is not about personality, nor is it restricted to start-ups. It's a set of habits that anyone can learn – habits that are becoming increasingly important in large organizations.
This year the real estate Start-up Competition will be the second round of a global competition aimed at finding the most promising and innovative start-ups that tackle key challenges in real estate. Start-ups are competing for a place in a grand finale at MIPIM Cannes in 2018.
A technological revolution has been underway and is transforming the real estate industry drastically. At the same time, a lot of small tech-business entrepreneurs are emerging to offer innovative solutions linked to the internet of things (IoT), big data, A.I, and virtual reality. Fast-growing start-ups, technology experts and key thought leaders will highlight these trends at the MIPIM UK Innovation Forum this year.
The MIPIM UK Innovation Forum will bring together, in the exhibiting area, small and large companies showcasing their innovations. Honeywell Building Solutions, a sub-division of Honeywell, the global leader in energy services, that designs and manufactures technologies to address challenges linked to energy efficiency, clean energy generation, safety and security, globalization and customer productivity, will be present alongside Opensensors.io, a real time data exchange for the internet of things using sensors placed in office spaces to understand their efficiency and forecast future needs.
Leading-edge smart city innovations will also be showcased with companies such as Justpark, an app to find a parking space easily using big data; Engage Property Tech and Future Cities Catapult, specialising in urban strategies, connected cities and urban data science to offer integrated urban infrastructure, healthy cities and urban mobility.
Big data and A.I will also be a big feature with companies like Datsha, a web-based solution giving fast, easy access to high quality data for all registered commercial properties. And Virtual reality - another disrupting feature in real estate – won't be forgotten with companies like Showhouz and Habiteo. They use 3D and VR-based digital solutions, video editing programs and digital tools to help developers and agents significantly optimise sales of their new-build properties by giving potential buyers and investors an immersive visit of their future homes.
Alongside the Startup Competition, Future: PropTech will run a "Real estate Innovation Challenge". Over the two days Real estate Innovation Challenge just like a hackathon, will bring together coders, software developers, UI/UX designers, data scientists, marketers & creative technologists to work in teams, collaborate and create new solutions that help disrupt the real estate industry. The winners will then display their newly-developed apps on iPad's installed across the exhibiting area for conference-goers to interact with. This challenge enables also the participants to meet with future business angels and investors at MIPIM UK.
About MIPIM UK:
MIPIM UK – is the largest domestic exhibition and conference for property professionals, providing a marketplace for UK players and international investors to meet, discuss projects and opportunities and to do business. The two-day event takes place at Olympia from 18th-19rd October 2017. MIPIM – the world's property market is the leading and largest global property event. The four day event takes place annually in Cannes every March. 24,200 delegates attended in 2017 with 5,000 investors, and 100 different countries being represented.
About Reed MIDEM:
Founded in 1963, Reed MIDEM is an organiser of professional, international markets that are essential business platforms for key players in the sectors concerned. These sectors are MIPTV, MIPDOC, MIPCOM, MIPJUNIOR in Cannes, MIP China in Hangzhou and MIP Cancun in Mexico for the television and digital content industries; MIDEM in Cannes for music professionals; Esports BAR in Cannes and in Miami for the esports business; MIPIM in Cannes, MIPIM UK in London, MIPIM Asia Summit in Hong Kong and MIPIM PropTech Summit in New York for the real estate industry; MAPIC in Cannes, MAPIC Russia in Moscow, MAPIC Italy in Milan, MAPIC China Summit in Shanghai and IRF brought by MAPIC in Mumbai for the retail real estate sector. 
Subscribe not to miss new articles
We will send you a content digest not more than once a week
Subscribe
Done!