Warehouses in Greece: major players bring the market back to life
The warehousing property market is largely dependant on the economy and the purchasing power of the population. Until recently, Greece's economic performance has left much to be desired:
According to the Hellenic Statistical Authority (ELSTAT), between 2007 and 2016, the country's GDP fell from €250 billion to €184 billion, or 26.5%.
According to Trading Economics, Greece's national debt increased from 103% of GDP volume in 2006 to 179% in 2016.
According to Eurostat, between 2008 and 2014, production was fell annually by an average of 5%.
According to the IMF, the unemployment rate grew from 7.8% in 2008 to 27.5% in 2013.
According to a study by diaNEOsis, Greek nationals living below the poverty line grew from 2.2% in 2009 to 17.1% in 2013.
All of this has had a negative effect on the warehousing property segment. As a result of the 2008 financial crisis, investors and tenants pulled out of the market. The demand for land to build warehouses faded and rental rates started to decline.
However, the market has stabilised since 2016, and Greece's economic performance has started to improve:
The IMF anticipates 2.8% economic growth for 2017. The EU expects Greece's GDP to grow by about 2.2% annually between 2017 and 2019, while Trading Economics predicts a 1.2% growth by 2020.
In summer 2017, Fitch upgraded its credit rating outlook for Greece from CCC to B- (Positive), while Moody's upgraded it from Caa3 (Stable) to Caa2 (Positive).
According to EU estimates, its national debt will fall from 180.8% of GDP in 2016 to 170.1% in 2019.
In 2015, overall industrial production grew by 1% in 2015, and by 2.4% in 2016.
The unemployment rate has fallen by 6 percentage points since 2013. The IMF predicts its further decline to 18.8% over the next three years, while Trading Economics expects it to decrease to 16.5%.
In view of this optimism, investors in the warehousing property market are starting to be more active in certain locations in Greece.
Major markets
The main advantages of the Greek warehousing property market are its location and transport infrastructure. Located in Southeast Europe the country is the gateway between Africa and Asia. Greece has 46 airports, over 100 seaports and a vast network of motorways and railroads. Some experts believe the country may become a major node in Europe's transport network in the future.
In Athens, industrial warehousing zones are concentrated in the city's northern, eastern and western suburbs (Aspropyrgos, Lykovrisi, Metamorfosi, etc.), as well as near the port of Piraeus and south of the capital. The largest numbers of warehouses are located in the northern and western suburbs (over 2 million m² in total). According to the Urban Land Institute, less than 5% of warehouses above 5,000 m² are vacant there.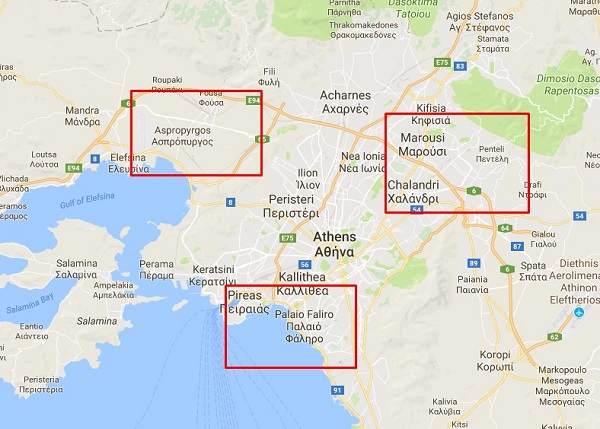 On the outskirts of Thessaloniki, most warehouses are located in the industrial park of Sindos, near the port and European highways E75 and E79.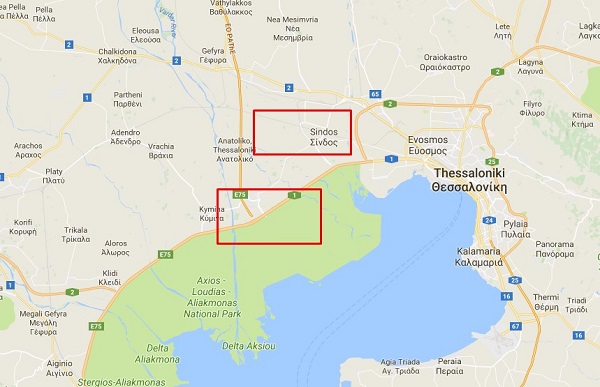 Major transactions
Major foreign players have been entering Greece's logistics market over the last couple of years:
In 2016, Chinese shipping company COSCO acquired 51% of the Piraeus Port Authority for €280.5 million, with an option to increase its ownership share to 67% over the next five years.
Italian rail operator Ferrovie dello Stato Italiane bought 100% of the Greece's TrainOSE for €45 million in 2016.
In 2017, the Fraport Greece joint venture (73.4% of which is owned by the German Fraport AG and 26.6% — by the Greek Copelouzos Group) took over 14 Greek airports (including one of the largest of them, Thessaloniki International Airport "Macedonia").
The Thessaloniki port is undergoing privatisation. In June 2016, Thessaloniki Port Authority named the consortium of Deutsche Invest Equity Partners, Belterra Investments and Terminal Link as the preferred bidder for the acquisition of 67% of the port operator for €232 million.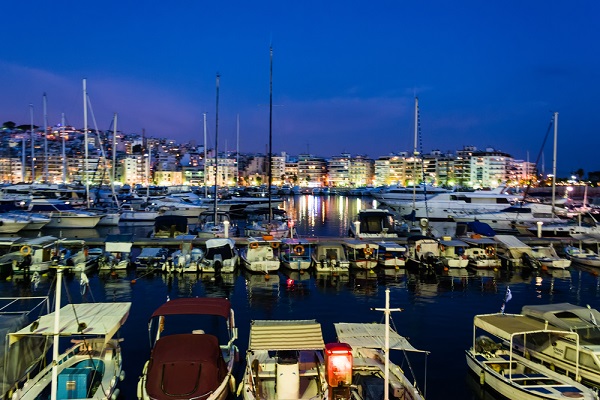 One of the biggest transactions so far in 2017 was Motor Oil Hellas' purchase of €15 million of warehousing facilities near the city of Kavala. According to Cushman & Wakefield, in 2017, Greek supermarket AV Vassilopoulos invested €40 million in the construction of warehouses in the town of Mandra, while Papastratos, a Philip Morris affiliate, declared its readiness to put €300 million into building three warehouses in Aspropyrgos.
Rental and yield rates
Rental rates in Greece's warehousing property market segment have been growing in sync with the country's GDP, falling during the recession. According to NAI Hellas, the rental rate for warehousing facilities in the Greek prime property market segment grew from €4/m² per month in 2004 to €6/m² per month in 2008. In 2009, due to the economic crisis, the demand fell drastically and in some instances the rental rate declined by €1/m² at once. According to Cushman & Wakefield, the rental rate for warehouses in Athens has been pegged at €4/m² for the past five years.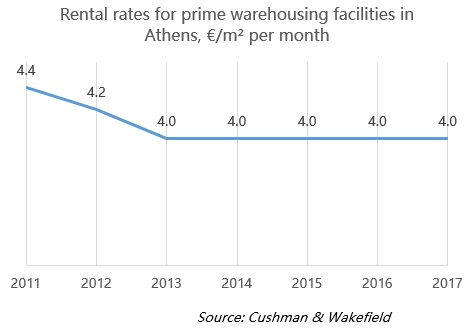 According to JLL estimates, warehouses in Greece are rented out at roughly the same rate as Bucharest, Warsaw, Lisbon, Prague and Rome. At the same time, warehouses in Greece have a yield that is almost double Europe's average. They bring 11% per annum in Athens versus 4.5% in London, 4.9% in Frankfurt, 5.2% in Paris, 5.75% in Barcelona and 6.75% in Warsaw.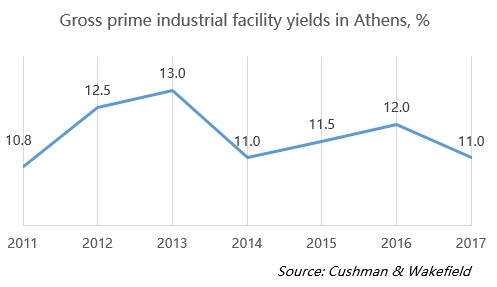 However, the average warehousing property yield in Athens is declining. According to Cushman & Wakefield, it fell from 13% in 2013 to 11% in June 2017.
As the rental rate does not change, a decline in the yield indicates that warehouses are getting more expensive and the Athens industrial property market is becoming less risky.
The location of the property is critical, as always. If the warehouse has been constructed using modern technologies, is in a good location and has reliable tenants, the investment is good, considering the situation in Greece today. Firstly, the property has high yields, and secondly, warehouses are the retail of the future. Undoubtedly, warehouses will become more popular in Greece, and will appreciate like they have in Germany and other more developed markets.
Buying warehouses in this country for major players who have experience investing in Greece and want to diversify their portfolios with high-yield and high-risk assets. For others, we recommend investing in tourist property.
Yulia Kozhevnikova, Tranio
Subscribe not to miss new articles
We will send you a content digest not more than once a week
Subscribe
Done!