What lies ahead for global property markets in 2017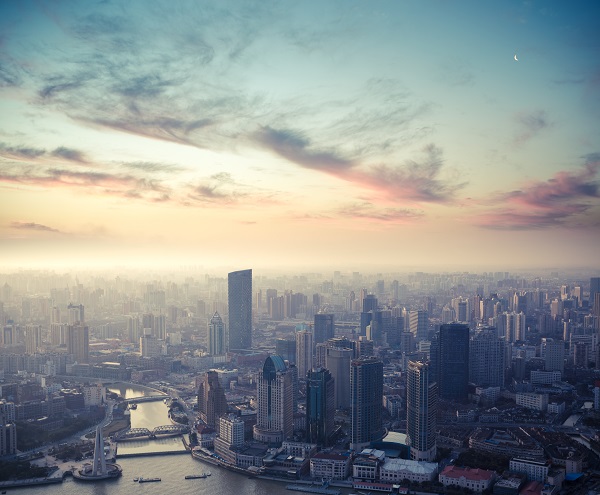 This past year has been characterized by numerous far-reaching political and economic developments — from the Brexit referendum to the presidential election of US billionaire Donald Trump. As we enter the new year, Tranio experts have a few insights to share on what to expect in real estate in 2017.
The hottest markets (and Europe)
We expect some of the top national real estate markets in 2017 to include the United States, Germany, Vietnam and India. Cities that are expected to continue doing well in the new year include Los Angeles, Barcelona, Madrid, Istanbul, Budapest, Bangalore, Mumbai, Bangkok, Manila, Ho Chi Minh City, Shanghai and Shenzhen.
The US market is poised for success. The US dollar is appreciating and yields are going up. Property in USA may be of interest to investors because property often works well to hedge inflation.
Many Asian markets are ascendant, especially India's. As the fastest growing major economy in the world, India has garnered the keen attention of major investors. This is due to several factors: growing household consumption, comparatively low household debt, a maturing financial market and reduced interest rates.
As a whole, Europe does not appear to be positioned for much change. Rates are likely to remain low for a prolonged period and we are likely to see continued interest from local buyers.
The most popular property types among overseas investors
While 2016 witnessed policy changes that affected the popular buy-to-let practice in some markets, we expect buy-to-let investments will continue to flourish in Europe and North America, as yields in some localities may reach as high as 32%. In the US, such markets can be found across the Southeast and Midwest, e.g. Atlanta, Tampa, Chicago and Pittsburgh.
Commercial property with short term contracts may be of most interest as with rising inflation owners will be able to renegotiate rates relatively frequently.
In slower markets, short-term investors (2-3 years) would do well to consider redevelopment projects. In Spain and Germany, where demand for residential real estate remains high, such projects can offer yields of up to 15%.
Financing trends
In some markets, such as the UK, buy-to-let and mortgage regulations have placed greater restrictions on investors. Stamp duty increase and more stringent buy-to-let mortgage requirements in the UK are contributing factors in the post-referendum market malaise.
In the US, Trump's tax-plan intentions are not yet clear particularly regarding mortgage interest deductions. Investors are advised to remain attentive with respect to any tax reform policies he pushes during his first 100 days in office.
One trend that investors should keep an eye on is the rise of peer-to-peer (P2P) lending. Online P2P services match lenders with borrowers directly. P2P services generally perform rigorous background checks and often provide payment notifications and reminders. Because they operate online, they can be efficient alternatives to traditional banks. One caveat, however, is that P2P loans are commonly unsecured, so lenders are advised to exercise caution.
Visa and nationality regime trends
The US EB-5 investment visa program has been intermittently debated this year. This month, Congress once more deferred its vote on the program, leaving the final call to the incoming wave of Congressmen and the Trump administration. Ultimately, we do not know which course of action the new president will take on the matter.
Other countries are more proactively modifying their visa and nationality regimes. For instance, Cyprus has changed its threshold requirement for property investments for citizenship.
According to Tranio real estate expert Yulia Kozhevnikova, investors in Cyprus can now gain citizenship for EUR 2 million. Prior to November 2016, that figure was EUR 2.5 million. "Residence permits are granted to all property buyers, regardless of the price, and permanent residence permits are granted to buyers of homes costing upwards of EUR 300,000." Thus, Cyprus offers one of the simplest routes for investors wishing to obtain EU passports.
Elena Milishenkova, Thomas H. Espy and George Buznik, Tranio.com
Subscribe not to miss new articles
We will send you a content digest not more than once a week
Subscribe
Done!
Top 5 Articles of the Month