5 best places to buy property for €1.5 million in Europe
This article was first featured in the magazine New European Economy
With €1.5 million to spend, there is a wealth of property options in Europe, which is arguably one of the most exceptional regions of the world. This subcontinent is a powerful combination of culture, history, food, entertainment and contrasting landscapes. The bar is set high with this budget, but luckily Europe has a distinct penchant for old money and elite design, so this is definitely sufficient to secure a beautiful villa by the sea, a chalet in the Alps or a pied-à-terre in one of Europe's most decadent cities.
Real estate editor of Tranio.com, Leigh Stewart, reviews the best locations in Slovenia, France, Cyprus, Austria and Spain to make the most of your money, including taxes and other buying expenses.
1. Slovenia — Portorož
Villa with pool: €1,100,000
Living area: 350 sq m
Land plot: 1,000+ sq m
Estimated total bill (incl. taxes & fees): €1,167,000
Budget left to renovate: 22.2%
Portorož is a charming seaside resort in Slovenia with crystalline waters, medieval sandstone architecture and bright red-tiled roofs. It's located on the southern half of the Gulf of Trieste, right next door to Croatia and 120 km from the capital. The town gained a name for itself in the 19th century after unique geothermal springs were identified in the area. Now it is a charming and historical resort town, brimming with fresh fish and local wines.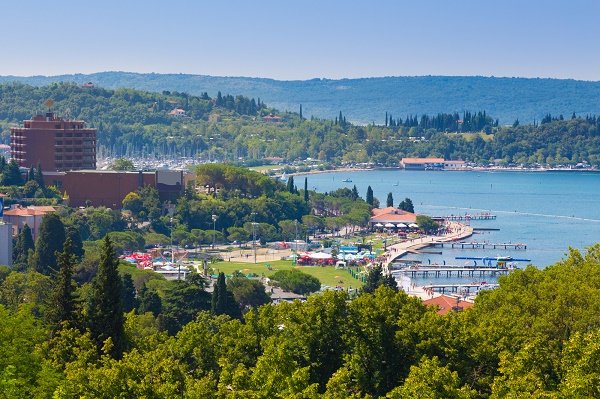 Villas in this price range come with spacious pools surrounded by flagstone terraces and good barbecue facilities. As usual, Eastern Europe's sense of style and interior design leaves much to be desired but with €350,000 left from the budget, there's plenty in the coffers to renovate. It's nearly impossible to get a home in the centre by the waterfront in Portorož, but that's okay because the good villas are further out and have open views out over the Adriatic — a perfect way to take in the azure waters away from the hustle and bustle.
A 350 sq m villa with four to six bedrooms, lots of land and a well-designed terrace with pool and sea views costs about €1,100,000. Transfer tax and agency commission plus lawyer fees (about €1,000) comes to just €1,167,000 — leaving one-fifth of your budget (22.5%) for renovation, furnishings and improvements.
2. France — Paris
Apartment with balcony/parking: €1,250,000
Living area: 100 sq m
Land plot: n/a
Estimated total bill (incl. taxes & fees): €1,438,100
Budget left to renovate: 9.5%
For buyers more predisposed to culture and nightlife, there is nowhere more exciting than a "pied-à-terre" in Paris. With a budget of €1.5M, there are some tasteful apartments in the historic centre near the Champs Elysees (a.k.a, the Golden Triangle), traditional bakeries, bars, nightclubs and well-established culinary hotspots. Flats in Paris are excessively small and expensive if compared to, well, most places, but considering the average price in the "Golden Triangle" (€12,000–14,000/sq m), the budget is right on target.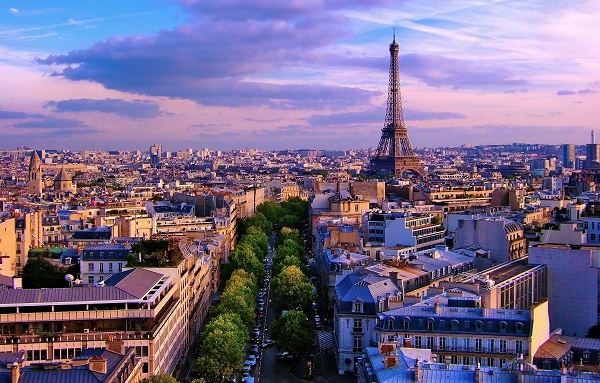 That said, these luxury digs do come equipped with usually two of the following amenities: balcony, cellar and/or private parking. Luckily, the Parisian lifestyle is resolutely extravert and there is always something to do, be it a famous opera, a DJ set in an exclusive nightclub or a stroll along the Seine followed a coffee and crisp croissants "en terrasse".
French taxes are tiresomely bureaucratic and unnecessarily complicated. Buyers pay no less than five separate fees and taxes that check in at about €88,100, plus about 7–8% agency commission. The approximate total including expenses is about €1,438,100, leaving €61,000 to spend on unique artwork and a few wine tasting weekends to help you fill your cellar.
3. Cyprus — Limassol
Villa with pool: €1,350,000
Living area: 380 sq m
Land plot: 700+ sq m
Estimated total bill (incl. taxes & fees): €1,458,000
Budget left to renovate: 2.8%
Cyprus is a stunning island in the far reaches of the Mediterranean, which is to say, south of Turkey and east of the Lebanon. This little landmass is very European in terms of lifestyle with numerous turquoise beaches and rocky coves that are perfect for snorkelling. While it is true that the Turkish half of the island is subject to fierce dispute, life unwinds calmly under the Mediterranean sun for the rest of the inhabitants. Be sure to check out some of the local dishes and pastries, which have been passed down through generations over centuries.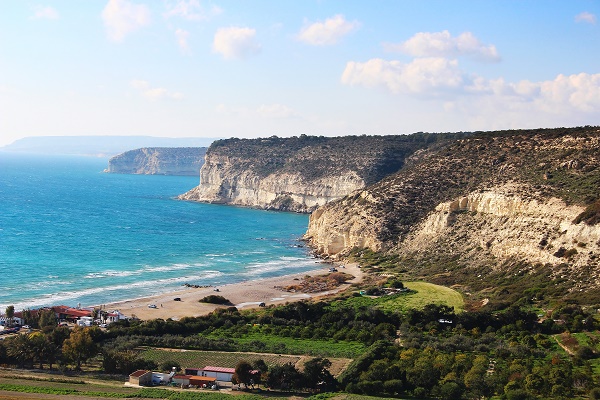 Property in Cyprus comes with great architecture, private pools and for a budget of €1.5M, excellent sea views and beaches within walking distance. Limassol, a town located at the southernmost point of the island, is the best place to find villas that meet expectations. Watch out for the bathrooms, for which Cypriots clearly have no love, they are plain at best, but often dingy.
A villa in Limassol with a private pool, sea views, 5 bedrooms and good design will cost you €1.35M plus another 8% of the value to cover all the expenses like legal fees (€1–2K), purchase tax (8%), stamp duty (0.15-0.2%) and agency commission (3–5%). In total, expect to come in just under budget at €1,458,000.
4. Austria — Salzburg
Chalet with pool: €1,350,000
Living area: 350 sq m
Land plot: 1,000+ sq m
Estimated total bill (incl. taxes & fees): €1,498,500
Budget left to renovate: 0.1%
This small state was once a massive empire that reigned over much of Eastern and Central Europe, from the Adriatic Sea to Poland. Thankfully, despite the passing of time, it has conserved some unwritten laws of design, modesty and quality. Austria is a welcoming mountainous country with refreshing Alpine summers and crisp snowy winters straight out of The Sound of Music or Heidi.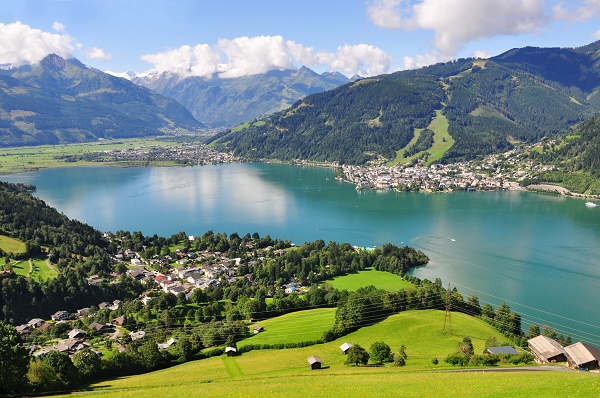 The Salzburg region (just on the border with Germany) is a beautiful location where little towns dot the steep sloping landscape, but with no buyer restrictions contrary to places like the Tyrol for example. It's extremely easy to access and comes with all the frills: ice-skating on lakes, ski jumps, cross-country skiing and, of course, some serious downhill slopes too. It's not uncommon to find Olympic athletes here during the winter. The best place to look for traditional yet upmarket chalets with fabulous open-plan layouts, under floor heating, a private pool and access to 183km of ski slopes is around Zell Am See and Saalfelden (home to the International Jazz Festival).
A 350 sq m chalet with heated pool, all the mod cons mentioned above as well as big bright rooms costs about €1.35M in Saalfelden. Additional expenses (about 11% of the property value) related to stamp duty (1%), title registration and transfer (4.5%), commission (3%) and notary fees (1–3%) make a grand total of €1,498,500, leaving an extra €1,500 to spend on winter ski holiday flights.
5. Spain – Mallorca
Villa with pool: €1,100,000
Living area: 300 sq m
Land plot: 750+ sq m
Estimated total bill (incl. taxes & fees): €1,265,000
Budget left to renovate: 21.3%
Spain's Balearic Islands are all unique in their own way, but Mallorca is the best destination for elite buyers. This island caters to affluent foreign citizens with well-designed holiday homes, cultural events, golf and quiet evenings by the barbecue. Mallorca is home to no less than 89 beaches, 7 Michelin star restaurants, 10 international schools, 24 golf courses and 44 marinas. Not to mention that 40% of the territory is divided between ten national parks and sanctuaries.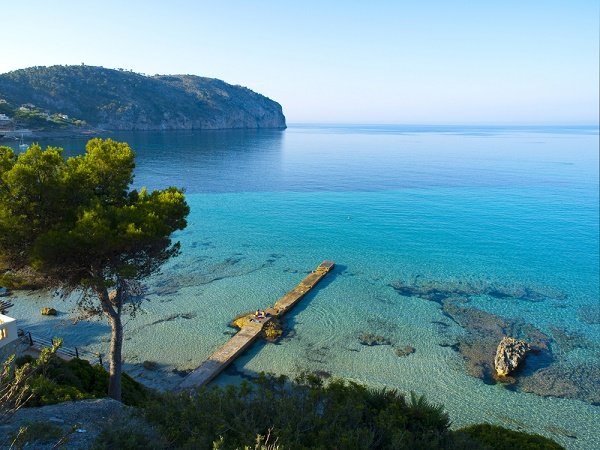 Take Calvià for example, this area to the southwest of Palma is a haven for luxury homes. A typical villa includes a large pool with ample outdoor areas (gardens and terraces) as well as tasteful minimalist interior design. It is also home to a nature reserve and rock climbing trails in the cliffs, even though it's less than 30min from the international airport, which makes it an ideal location for weekend breaks and even long-term residency.
In Spain, notary fees, taxes and other services involved in the property purchase usually amount to 12–15% additional expenses. So if you were to choose a villa in Calvià worth €1.1M, the total budget is just over €1.26M, leaving €265,000 to spend on all those Michelin star restaurants — or maybe some furniture.
Leigh Stewart — Tranio.com
Subscribe not to miss new articles
We will send you a content digest not more than once a week
Subscribe
Done!