Property for sale in Slovenia
Property in Slovenia. Prices for real estate in Slovenia
Property in Slovenia is an attractive investment that is profitable as never before thanks to low buying prices. There is everything anyone could need for leisure and entertainment: its 47 km stretch of Adriatic Sea coast is a perfect beach retreat. The Slovenian town of Obalno-Kraška is often compared with Venice in Italy but with much better prices. Real estate in Slovenia is cheaper here than along the Mediterranean coast. For instance, an apartment in a historic building just 300 metres away from the sea in the medieval coastal town of Piran can sell for just €100,000. Sales prices in Obalno-Kraška went down by 2% to €2,213 per square metre in Q1 2014. Studios sell for at least €60,000 and €150,000 or more can buy a spacious flat with quality fittings and interior. 100 square metre apartment in Slovenia costs about €100,000–120,000.
The country is famous for its numerous skiing resorts, such as Kranjska Gora, Maribor and Bovec. A square metre in Kranjska Gora would sell for at least €2,500. Properties for sale in Slovenia are profitable investments for those who enjoy winter sports as Slovenian cities are close to the ski resorts of Austria and Italy where prices are much higher.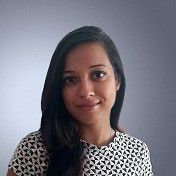 Ekaterina Sajitharan
Real Estate Expert Tranio in Slovenia
+44 20 3608 1267
Free advice on real estate in Slovenia
By clicking «Submit request», you agree with the terms of Tranio's
User Agreement
.
0% commission to Tranio

Residence permit support