6 reasons why Berlin attracts investors in real estate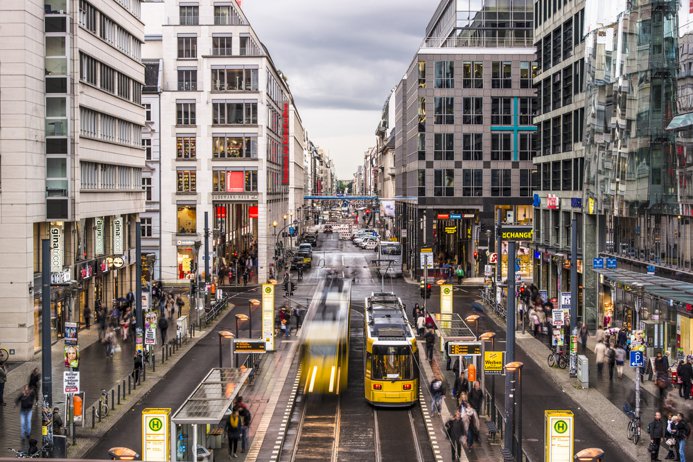 According to PwC, Berlin has become Europe's best city for real estate investments in 2021. The German capital even edged out London and Paris in the ranking. Thanks to its strong economy and relatively successful measures against the coronavirus pandemic, Germany is one of the most secure places to invest. There are as many as four German cities in the PwC Top 10: Frankfurt, Munich, and Hamburg were ranked alongside Berlin.
In this article, we explain why real estate in Berlin is in high demand with investors.
1. Real estate prices in Berlin are rising and will continue to do so in future
One of the main reasons the investors believe in Berlin is the great potential for price growth. According to the Berlin real estate agency Guthmann, new-build prices in the city rose by 20.2% between September 2020 and September 2021, while secondary market properties rose by 4.6%. As Deloitte points out, housing prices in Berlin have risen more compared to those in London and Paris in 2020. Over the past 10 years, the price increase in the German capital comprised 196.6%. 
Deutsche Bank, in its 2021 report on German residential real estate, singles out Berlin as the most promising location where the real estate market cycle will end later than the national average. Analysts at the bank predict that Berlin's population will exceed 4 million by the end of the 2020s and the city will become a global metropolitan hub. Deutsche Bank also expects Berlin's economy to strengthen and the demand for real estate to rise.
The Savills analysts also predict an increase in prices in Berlin: among all cities in the world, only Seoul has seen more rapid growth than the German capital. 
2. Real estate in Berlin is still more affordable than in other major European cities
According to Berlin real estate agency Guthmann, the average cost per square metre in a new building in the city is €7,820; for the secondary market, the price is €5,110. The average cost per square metre in the city is 6,200 euros, according to Deloitte. 
The average cost of real estate in Berlin is noticeably lower than in other major European cities, with the housing price being €12,917 per m2 in Paris, €8,700 per m2 in Munich and €7,916 per m2 in London.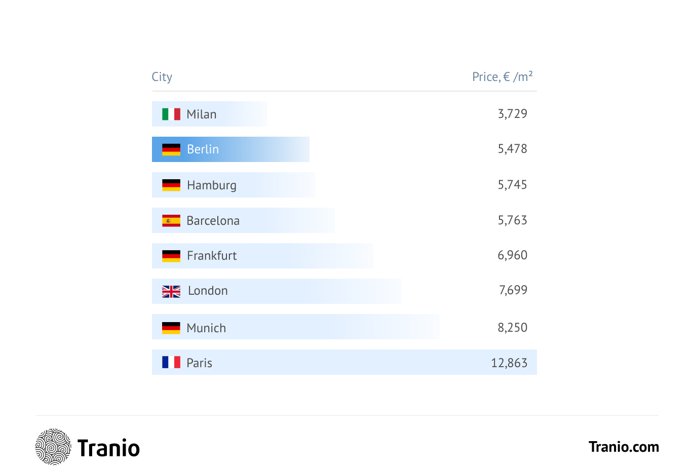 3. Stable high rental yield
In 2020, the average rental yield in Berlin was 3.2 per cent, according to Baufi24, a German property analysis portal. To put that in context, the average yield in Munich is 2.65% and in Frankfurt, it is 3.35%. Overall, the average rental yield for Germany is between 2 and 5%.
In London, the average rental yield in December 2020 was 3,8%, whereas the rental yield for central Paris is at 3.1%.
It is worth bearing in mind that short-term rentals in Berlin are very complicated: for most landlords, it is forbidden by law. To be eligible for short-term rentals, you need permission from the local authorities, which can only be granted in exceptional cases.
4. Berlin has a housing shortage and demand far exceeds supply
Berlin's population is growing: between 2015 and 2020, it increased by 144,057 inhabitants, and forecasts predict further growth. In 2020, however, the capital's population decreased for the first time in a decade and a half due to the pandemic, the suspension of emigration and the relocation of many citizens out of the city and to other regions. As of December 2020, Berlin had 3.664 million inhabitants.
Meanwhile, the number of flats in the city is much lower than the number of people who want to find a place to live. Every year, demand is increasingly diverging from the limited supply.
The lack of supply means that, despite the growth of residents, the number of housing transactions decreases every year. The Guthmann agency estimates that back in 2015 there were 24,600 housing purchase agreements executed in the capital, in 2019 there were already 18,500, and in 2020 that number has dropped to 17,500. This is another indicator that the number of people who want to live in Berlin exceeds the number of affordable housing units. And the pace of construction simply cannot keep up with the demand.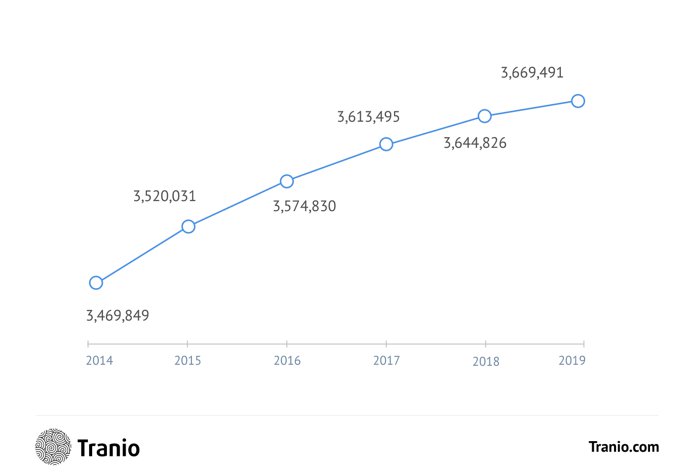 It is worth noting that more than half of Germans live in rented accommodation: among OECD countries, only the Swiss rent more than Germans.
In Berlin, the situation is even more tense. There are a total of 2 million flats in the city, of which 1.64 million are rented. According to the ВВС, on average, up to 100 people respond to a single rental ad in the German capital.
5. New buildings are in particular demand and easier to get bank financing for
The demand for new buildings is particularly high: Berlin now has a shortage of new housing. 40% of buildings in the capital were built in the pre-war period.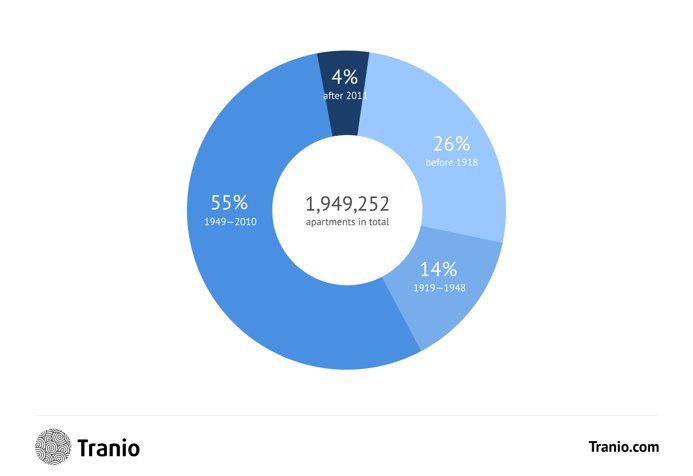 Due to shortages, German banks are more willing to lend to new buildings than to old ones. And when you buy a flat in an energy-efficient building, you can get a mortgage on favourable terms and increase your profitability with leverage. When buying a flat in a building that has been built or renovated in accordance with the energy efficiency standards (KfW "Energy-Efficient Construction" programme), the investor can receive a subsidy of up to 50% of the maximum loan amount.
In addition, it is easier for foreigners to get a loan for a new building, because often the builder already has an agreement with the bank to provide a loan to the buyers.
New buildings tend to be a good investment because rents in new buildings are higher than in the secondary market (on average, it is 20.35 euros per m2 compared to 13.05 euros per m2). Additionally, new buildings rise in price more rapidly. 
Moreover, when buying a flat in a building under construction, the investor pays in instalments as the construction progresses. Maintenance costs in the case of new housing are lower than in the case of secondary market flats.
Also, due to the lack of new housing, flats in new buildings are easier to resell at higher prices.
6. Germany's economy is one of the strongest in Europe
Deloitte and PwC call the German real estate market a "safe haven" for investors, as it has been little affected by the coronavirus pandemic. The general view of investors surveyed by PwC is that Germany's reputation as a place with a safe investment climate will only get stronger, as Germany has low mortgage rates and a shortage of supply.
According to analysts, the German government is handling the coronavirus pandemic effectively. PwC wrote in their report that Germany is a unique country where the employment rate is projected to grow despite the pandemic. Germany is now as close to pre-pandemic conditions as possible, the consultancy's experts say. 
In 2020, Germany's GDP was the largest in Europe at €3,332.23 million. Germany's GDP is now growing even faster than predicted: in the second quarter of 2021, it grew by 1.6%. 
Do you find investing in Berlin profitable?

If you are interested in buying real estate in Berlin, contact Tranio. We can help you specify a request and find the best options. We can also advise you on mortgages and taxes.

Contact us
Subscribe not to miss new articles
We will send you a content digest not more than once a week
Subscribe
Done!