«An excellent low-risk investment»: Tranio's clients on buying an apartment in the Austrian Alps
Elena and Bogdan are a couple with a family from the Baltics and they buy property at various European resorts so as to build their investment portfolio, thereby protecting their savings from economic risks. In an interview with Tranio.com they gave an insight about their latest purchase: an apartment in Kaprun, Austria.
— Why did you decide to buy foreign property?
— Our family has been spending winter holidays in the Austrian Alps for more than a decade, and we prefer to stay away from hotels, instead opting for self-catering. One day we realised that the apartments we had been staying in were owned by investors who were receiving an annual income from renting the property out to tourists like us. So, the purpose of our purchase was to invest in a holiday property that would pay for itself through leasing it out when we weren't using it.
— Was this your first investment in property?
— No, it's not our first purchase of this kind. We started creating our commercial property portfolio about five years ago because investing in property located in well-situated countries allows you to both preserve capital and receive a moderate income with minimal effort.
— In which countries have you already invested in property and why have you chosen Austria this time?
— We have already bought property in Estonia, Croatia and the UK. Austria is one of the safest and the best-situated European countries in every single respect. Besides, we love the Austrian Alps, the local nature, the cuisine and the culture very much.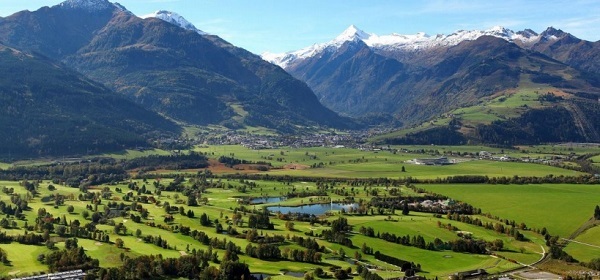 — Was your goal to find a "tourist" property or did you consider buying a flat in the city as well?
— We have different properties in our portfolio because we believe in risk diversification. That's why we always consider all the possible options. In our opinion, Austrian tourist apartments, and specifically the apartments in Kaprun, are a very interesting investment option. Lastly, we are big fans of skiing and we find it a real pleasure not only to earn from renting an apartment out in a well-developed touristy region, but also to use the local infrastructure, come to the Austrian Alps ourselves for winter vacations and stay in the apartment.
— Which resorts did you consider besides Kaprun?
— Kaprun is our favourite ski resort in Salzburg. In addition, when we saw an apartment for sale in this area on Tranio's website, and we realised the apartment was located in the very centre of the town and in the immediate vicinity of the ski lift, we set our sights on buying this exact property. However, Tranio's partners in Austria offered us a few more options and we viewed several properties in the Salzburg region: in Zell am See, Bramberg, Neukirchen and later in Tyrol. Everything we saw was wonderful, but the place in Kaprun stood apart in its location. The length of the season at the resort also became an important factor at the time of making the decision: the vicinity of the Kitzsteinhorn glacier makes skiing and snowboarding there possible almost all year round. At the same time, the resort offers many activities for summer vacationers: golf, cycling trips, hiking and much more. This guarantees permanent occupancy of the accommodation.
— Was it difficult to find a suitable property? What requirements did you have that were imperative?
— We only considered liquid property in excellent locations and at top-ranked international resorts. Our lack of time doesn't allow us to look after the property ourselves, so finding a professional management company to work with which would not require too much time and money was crucial. The project also had to be only a new one, so that we could forget about repairs and extra investment for about twenty years.
Such projects can only be found off-plan in the Austrian Alps. If there are a few apartments remaining in a commissioned property, you should cautiously check what could be wrong with them: during the viewing it often turns out that either the view is not good enough and the price is too high, or the property is located far from the infrastructure facilities. So, if you want to have the pick of the bunch, you´ll have to buy the property judging by plans and price lists only.
Properties located like the one we bought in Kaprun are rare. Usually, all the plots of land close to ski lifts and urban infrastructure have been built on.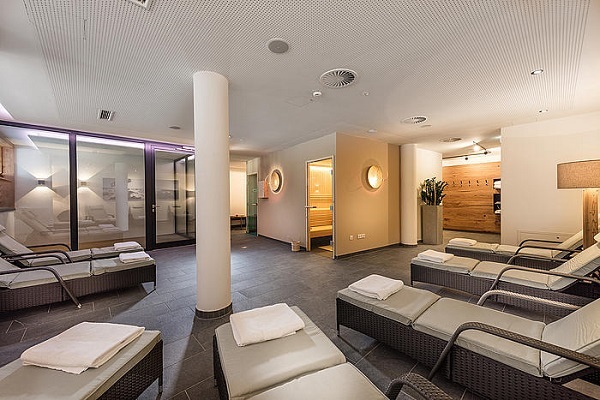 Eventually, we chose a project that was a typical apartment hotel. There is a reception, a wellness zone with a sauna and a steam bath, plus support spaces (an underground garage and a ski closet). There is an excellent restaurant on the first floor, but it is the property of the developer and they let that out separately. This means that we don´t earn from it as investors, but we don´t bear any expenses related to its maintenance either.
— You have mentioned a management company. Tell us more about how it participates in your project. How much does it charge for its services and what expenses fall on the owner´s shoulders?
— In our project the developer and the management company are the same, which is good for the property, as the developer understands the needs of the management company and makes a project that is convenient for hotel management from the start.
The company in question is from Zell am See and has already constructed and successfully manages a dozen apartment hotels in the region. We visited some of them together with some of Tranio's partners to have an idea of what our project would look like and how it would operate. The properties we saw all left a good impression.
Our management company provides its income and expense statement quarterly. We pay a management fee of 20–29% of the rental income (the percentage depends on whether the tourists book the rooms via special systems or directly on the hotel´s website). We only receive net rental income, excluding utility payments and the maintenance fee.
— What income options did the developer offer: a fixed or the floating one? What yield level did you expect to have initially and what rate do you have?
Our project is a pooled investment project where the total rental income is summarized, the maintenance costs are deducted, and the revenue is divided between the investors proportionally to the investment amount.
When we were buying the apartment in the complex, the developer made a yield estimate for a decade into the future based on similar projects already operating in the region. According to this estimate, we are going to have a yield rate of 4.5–5.5% per annum. We will be able to check the estimate in about three years when the hotel becomes popular and operates at full capacity, but, generally, we are quite satisfied with such a yield, bearing in mind our minimal management. The yield rate corresponds to the risk level.
— How did the transaction go? Did you have any problems with opening an account, closing the transaction or registering the ownership?
This was our first time buying real estate in Austria, and we were very surprised at how much the purchasing and registration process differs from the other European countries. We were astonished that the demand for investment tourist apartments at the Alpine resorts of Salzburg outstrips the supply by such margins. Not only had the hotel we bought the apartment in not even been constructed, but the construction site was occupied with a building that had not yet been demolished, and the developer's purchase of the land plot had not been completely registered with the Land Registry.
However, the developer published the plans of the future hotel and the prices for the apartments in it, and started the sales in November 2014. In January 2015, less than a quarter of the apartments were available. Before going to Austria we chose two apartments with similar layouts and prices, readying ourselves to decide which was more suitable for us in situ. When we came to the viewings a week later, the first of the apartments turned out to have been sold already, while the second one was being bought by an investor from the UK, who had not yet signed the offer but was about to do so literally on that very same day. When there are more buyers than properties, decisions have to be made and actions have to be taken extremely quickly. The one who signs the offer to purchase gets the property. The buyer should resolve all the issues related to taking out a mortgage loan, finding out the tax implications and choosing the purchase scheme before going on the viewing tour.
We had discussed these issues with our Tranio consultants in advance and got three offers to finance our project from local banks with the assistance of Tranio's Austrian partners. We chose the most favourable option, prepared all the necessary documents, including the income statement of our company on the behalf of which we were closing the transaction. The bank accepted the apartment we were buying as a collateral and issued a 50% LTV loan at 2% per annum for 20 years.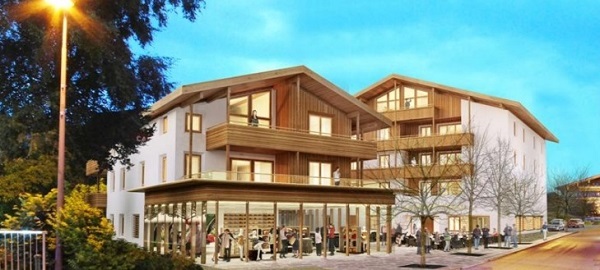 — Was obtaining the loan the most difficult part?
— No, after that we had to literally fight for the apartment. We would like to especially thank Tranio's partners: they escorted us to the developer´s office, helped us deal with the documents, and we managed to sign the offer first. Actually, the sales agreement itself was drawn up by the lawyers and signed by the owners six months later: by July 2015, with the construction of the building beginning at the same time. But almost all of the apartments in the project had been bought by that time (except for two expensive penthouses, as far as we know).
Furthermore, it may seem that we were taking a big risk when signing an offer to purchase — a binding document — without even seeing the draft of the sales agreement and long before the start of the construction. But we saw that other experienced investors were not afraid of signing the documents at that stage and if we had waited we would have missed a highly liquid property.
Now we understand that there are no particular risks in buying off-plan real estate in Austria. Firstly, we didn't pay a deposit, and if the transaction had fallen through, our time would have been the only thing lost. The quality of construction in Austria is high; payment for property under construction is made in instalments; and a trustee who is a sworn official monitors the work delivery.
As a result, our apartment hotel was constructed and commissioned on time, and in early December 2016 we were welcomed into our newly-built apartment in the very centre of Kaprun. The developer organized a big celebration and invited all the investors to the resort for two days so that they could live in their own apartments and check the quality of the work. We found certain insignificant equipment defects that were put on record and almost immediately eliminated. Today, our apartment is already rented out to tourists, and we only regret that we didn´t buy more properties in this complex.
— And was it possible for a non-EU citizen without an Austrian residence permit to register a property?
— We cannot give an exact answer to this question because we were registering our purchase to an EU company, more than a half of which belongs to its founder who is an EU national. In this case, the registration is the same as for Austrian citizens.
— Are there any benefits from buying such an apartment (VAT reimbursement, second place of residence)?
— The financial authorities of Austria qualified our rental scheme as professional (unlike an amateur one where the investors use the property themselves for many days of the year or where the expenses over the course of 20 years exceed the rental income). As such, we were able to use the tax benefit and recover VAT (20% of the apartment, parking lot and furniture value).
We can't register this apartment as our second place of residence because it has a cadastral status of a tourist property and is not a second home.
— Tell us more about your apartment. What is the property size and design, what furniture and view does it have?
— There is a spacious kitchen-diner and two bedrooms (the apartment sleeps six in total). There are also two bathrooms, one of them with a sauna, which is important for winter vacations, and a big terrace. The apartment is about 83 m² in total.
It has two entrances and can be divided into a two-bedroom accommodation and a double room with a separate bathroom. As we were buying the apartment when the construction only began, we were able to discuss all the layout changes we wanted to make with the architect. We> also chose the furniture ourselves. The views of Kaprun houses typical for the region and the surrounding mountains can be seen through the windows facing the south and the east.
— How many weeks do you plan to spend in your apartment? Are there any restrictions for you as an investor?
— Our rental agreement does not impose any restrictions on personal use, but the financial authorities do. If the owners use a tourist property for over five weeks per year, they become amateur landlords which means they cannot recover VAT.
We can book a stay of up to two weeks in our own apartment six months before arrival or two weeks before we come if tourists haven't already booked the same dates. Notably, we don't receive any rental income and have to pay for cleaning and other services during this period.
— Do you plan on investing further in Austrian property in the future?
— We've chosen a strategy under which we are not going to put all our eggs in one basket, but to diversify our portfolio by investing in new properties in a wide variety of locations that are ever popular with tourists.
This strategy seems more reasonable to us than placing all of our capital in one old hotel that needs to be renovated: spending our time managing and resolving problems in an unknown business environment; taking the risks of a particular location; and so on.
Some properties in our personal "hotel", including apartments in different cities and countries, will rent out better in winter, the others — in summer. Our goal is to assemble up to 50 sleeping accommodations in apartments at different resorts and only in new projects managed by successful professionals.
We are sure that a tourist property in the Austrian Alps is not only a nice place for a family vacation but also an excellent low-risk investment. Mountains, lakes, hot springs: Austria has a plethora of wonderful places to buy such a property and get 3–5% yields per annum with minimum engagement.
An extra bonus that comes with Austria is the pleasure of spending vacations in your own apartments at the top resorts in the country. This is the kind of retirement we deserve.
Tranio's Editorial team.
Subscribe not to miss new articles
We will send you a content digest not more than once a week
Subscribe
Done!
Top 5 Articles of the Month