Bank of England raises key interest rate to 0.75% — how will the property market react?
On 2 August 2018, the Bank of England raised the key interest rate by 25 basis points to 0.75%, a record rate value in the last nine years; the Bank sees this as a way to decelerate inflation from 2.4 % to the target value of 2%. But how will the property market react?
The key interest rate increase will make mortgage loans more expensive. According to calculations by The Guardian, an extra 0.25% will add an average of £25 per month to a £200,000 loan. However, according to the media outlet, 70% of borrowers in the UK pay for loans at fixed rates, so most UK nationals will not notice the changes. According to data from the Building Societies Association, the number of loans issued for residential property purchases shrank by 3.7% year-on-year to 75,900 by June 2018.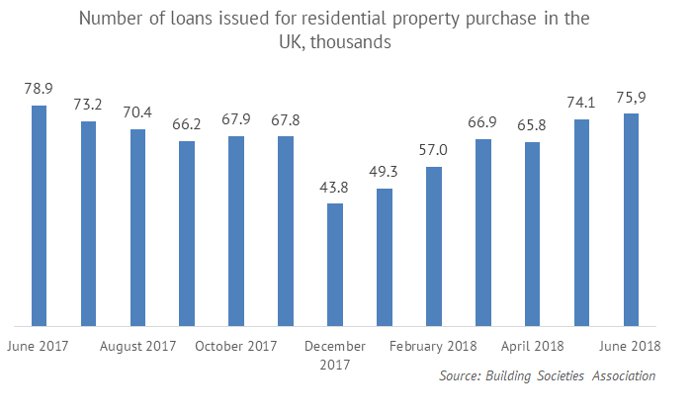 The value of residential property in the UK has grown by 20% over the past decade. According to the latest data from the HM Land Registry, in May 2018 the average property cost £226,400, which was 0.1% higher than in April and 3% higher than a year previous. However, annual price growth is slowing: in April, for example, it ran at 3.6 %.
Property in London is twice more expensive. In summer, analysts observe a seasonal growth, but prices are falling year-on-year: in May 2018, the average property cost £478,900, which was 0.1% higher than in April but 0.4 % lower than a year before. In April, the year-on-year growth ran at -0.3%.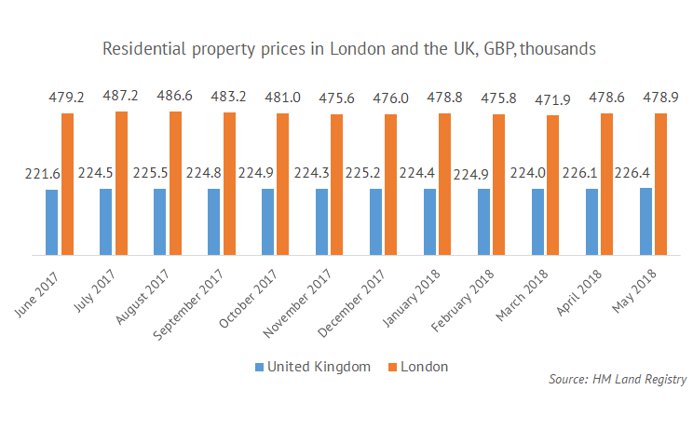 The number of residential real estate transactions has been shrinking. In June 2018, 107,800 residential properties worth over £40,000 were bought, which was 9% less than the previous year. In the opinion of the Monetary Policy Committee, one of the reasons for this was the slow increase of UK nationals' disposable incomes. According to official data, their annual increment by Q1 2018 ran at only 0.3%.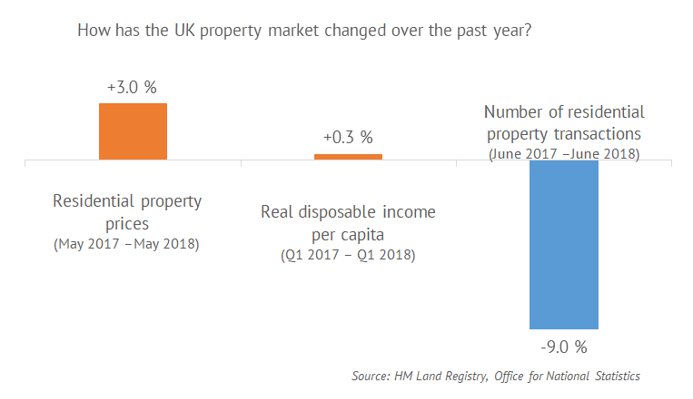 The official forecast by the Bank of England after the rate increase is that property prices will continue growing by 3% per annum, and the number of transactions will increase slowly. In general, the UK economic scenario remains favourable. According to the financial regulatory agency's calculations, the annual GDP growth rate will accelerate from 1.4% in 2018 to 1.7% in 2021, while inflation will fall to 2.2% in 2019 and reach 2.0% as early as 2020.
Subscribe not to miss new articles
We will send you a content digest not more than once a week
Subscribe
Done!
Top 5 Articles of the Month