Benefits of UAE residence visa in 2023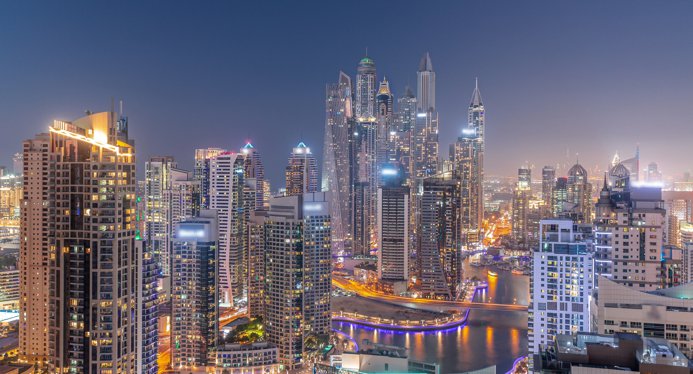 A Dubai residence visa is similar to a residence permit and allows you to stay legally in the UAE for a long time for work, study or business purposes. Earlier we have explained how to obtain a UAE residence visa in the step-by-step instructions. In this article, we will examine the benefits of a UAE residence visa for the foreigners who are planning to move here and even for those who are not. Staying in the country for some parts of the year or making regular visits is enough to get a residence visa with all the benefits included.
Opening a Bank Account in Dubai
Holders of Emirates ID, the national residency card, can easily open an account in UAE banks and use all services available to the citizens. Generally, non-residents are allowed to open a bank account in Dubai too. In reality, local banks may decline an application from a non-resident due to the security precautions. Evaluating the requests, Emirati banks take into account the applicants' nationality by origin, second passport or valid residence permit from other states.
Hence, the decision may be different for holders of so-called "strong passports" (EU, USA, Canada, etc.) and for the "weak" ones (Russia, Iran, Afghanistan, etc.). If you were lucky to get a trusted passport by descent or have earned the valuable credit yourself, it greatly improves your chances to be well welcomed in the Emirates financial system too. It may seem unfair but, as the saying goes, birds of the same feather flock together.
In July 2022, the UAE's own citizenship document scored 174 points in Henley and Partners' Passport Index winning thereafter the title of the strongest passport in the world. In the rankings, UAE was followed by a modest group of silver medalists scoring 170 points each: Switzerland, Germany, Sweden, Finland, Luxembourg, Spain, France, Netherlands, Austria, Italy and South Korea.
Fast-Track Access to US and European Visas
Getting a travel or working visa for entering the US can take lots of time and effort in some places. All the appointments for a visa interview can be booked for a few months ahead or even temporarily suspended.
However, an application can be submitted in a US embassy or consulate in another country. Technically, you can apply for a US visa from the consulate in the UEA even coming here as a tourist. However, the local consulate gives priority to applications from UAE residents who are getting more time slots for visa interviews.
The application process for entering the EU states can also be frustrating. For the most part, it should be easy to obtain a visa for a single entry to a Schengen or EU-member state. The struggle can get real when you are looking for a multiple-entry visa valid for a couple of years. In order to stay in the European Union for more than 90 days foreign nationals need a EU national visa, also known as "visa D".
EU-member states grant a visa D for the purpose of studies, work, job search, family reunion and other reasons requiring a long-term stay. Again, the Emirates ID may save your time and energy as the local residents can also apply for a visa D in the EU members' consulates in Dubai. Here holders of a UAE residence permit can get fast-track access to interviews in the consulates of Schengen and EU-member states.
Get Your Business to International Level
The UAE authorities offer foreign entrepreneurs many incentives as the country is generally interested in attracting international business to the UAE. Favourable tax policy is one big advantage of the UAE free zones, and the other is access to an international market via the Dubai financial, technological and logistics hubs.
A business-friendly attitude of the UAE authorities, no corruption, ubiquitous digitalisation, and quality public services also attract foreign entrepreneurs to Dubai. More details on pros and cons of doing business in the UAE are discussed in the article residence permit in UAE by entity incorporation.
Saving on Taxes as an UAE Resident
The UAE has a favourable tax regime. The UAE does not levy taxes on any sources of personal income including salary, property lease, securities and company's shares. Valuable gifts, inheritance and property ownership are not taxed as well. In 2023, the UAE plans to introduce a federal corporate income tax for the first time in the nation's history.
The general rule for a foreigner becoming a tax resident in another country is staying there in total for 183 days a year. A UAE residence visa itself does not automatically give local tax residency, and visa holders need to stay permanently in Dubai.
Family Visas and Quality Education for Your Kids
A Dubai resident may take the entire family to Dubai but the number of family members depends on the visa type. Holders of a 10-year Golden visa UAE may obtain a residence permit for their parents, spouse, and children without any age restrictions. They may also get residence for their support service workers.
An expatriate that gets a five-year green visa may obtain a Dubai's resident card for their parents, spouse, sons up to 25 years of age, and unmarried daughters of any age. Other types of residence entitle to residence the main applicant's parents, spouse, unmarried daughters of any age, and sons up to 18 or 21 years of age who continue their studies.
There are more than 200 private schools teaching in accordance with the international standards in Dubai. Students might opt for an IGCSE IB (International Baccalaureate) recognised in the United Kingdom or a programme meeting the national standards of Germany, France, Russia or other countries. The quality of education in the best English-speaking schools in Dubai matches the level of European schools.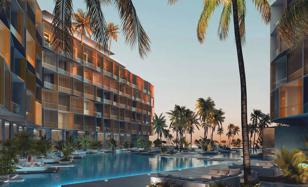 $477,000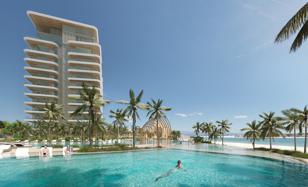 $7,631,000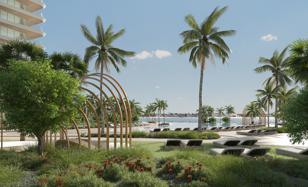 $4,455,000
There are three main paths for an expatriate to become a Dubai's resident:
Buy real property. A three-year residence visa in Dubai is obtained by buying a property worth at least 205,000 US dollars. Investors may also get a five-year visa by acquisition of real estate for at least 545,000 US dollars.
Set up a company in the UAE. An expatriate starting a business will get a residence visa that will have to be extended every three years. Such a visa will be valid as long as the business is in operation.
Register as a freelancer in Dubai. An expatriate obtains a license to do freelance work in one of the UAE free zones and will then obtain a one-year residence visa that may be extended an unlimited number of times.
We help to obtain a residence visa in the UAE. Please make a request on our website if you are interested.

Make a request
Subscribe not to miss new articles
We will send you a content digest not more than once a week
Subscribe
Top 5 Articles of the Month