Central and Eastern Europe: Growth is predicted, though not guaranteed
Poland, Romania, Hungary, Czech Republic and Latvia are experiencing economic growth, getting nods from investors, but still facing stable or — at best — modestly increasing rental rates and property prices. Nevertheless, experts are expecting some growth, which makes the countries a possible investment target at the very least.
Czech Republic: Signs of slowing down and some downward pressure on rents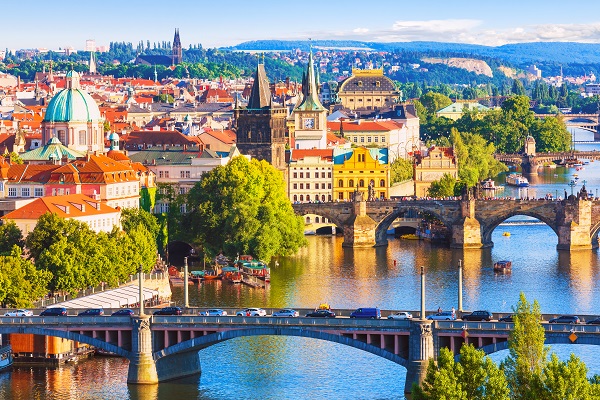 Economy
According to FocusEconomics Consensus Forecast, in 2015 the GPD grew by 4.3% —the best result in the last eight years — and Q1 2016 saw an increase of 3%. There is a combination of factors contributing to the growth: low unemployment, consumer confidence and the low interest rate held growth slightly above zero.
Real Estate Market
House prices in the Czech Republic grew by 0.0% in 2013, 2.4% in 2014 and 4.0% (according to preliminary data) in 2015, thus tracing the economic growth pace. Our analysts find that "demand was consistently high for Czech residential property thanks to the positive macroeconomic situation and an all-time low interest rates on mortgages". The incline in demand is expected to consolidate and bring new growth to prime property, namely apartments, for which demand now exceeds supply. Our analysts have recently concluded that prices for prime property will continue to grow consistently up to 2018 and eventually exceed the current levels by 12–15%.
Office rents in central Prague have been stable for the last three years, while top rents in the suburbs of the city fell by 15% from 2014 to 2015 due to new supply, says Knight Frank's Prague Office Market Outlook report. Prime yields also fell in the other commercial sectors. In Q1 2016, the prime office rents were stable. As Colliers International's Czech Republic report noted, "The downward pressure that prime rents experienced in recent years has slowly disappeared and is mainly due to the recent, strong occupier demand levels". Our experts found that, in 2015, leasing activity in the office segment set a new record: during the last three months of 2015, gross take-up surpassed 160,000 sq m, an unprecedented figure for Prague's market. Gross annual take-up of leased premises reached 448,000 sq m, which is also the highest figure in the history of the country's economy. Moreover, vacancy rates are still declining as Prague's popularity grows. Every quarter recorded a decline in available office space during 2015, running at 14.6% by the end of the year.
With regards to retail property, our analysts assert that demand for high street retail and shop units is strongest in central areas and big shopping malls. Lease rates in the capital (€115/sq m per month) and elsewhere are growing, even though regional retail rates are lower (€65/sq m per month).
In industrial real estate, net take-up in Q1 2016 was 210,900 sq m, which is 5% more than in Q4 2015 and 8% more than in Q1 2015. The demand was mainly driven by retail companies, Colliers International reported. In the Greater Prague area, our experts hold that activity in the industrial segment was dominated by warehouses; gross take-up levels constituted 48.4% of the national volume.
A noteworthy policy change in recent months concerns the Statutory Measure of the Senate No. 340/2013 Coll. On Real Estate Transfer Tax, according to which the transferor is required to pay the real estate transfer tax whenever an ownership title is acquired by purchase or exchange, provided that the parties do not stipulate otherwise in the purchase or exchange agreement. According to Miroslav Dudek of Schoenherr Attorneys at Law, however, a recent amendment to the Real Estate Transfer Tax Act moves the obligation to pay the transfer tax from the transferor to the transferee.
Forecast
For 2016, the Czech economy is predicted to grow by a rather modest 2.1%, which may yet be of interest for investors: "Rents are forecast to maintain stability throughout 2016, although occupiers will be looking to negotiate better incentives", Knight Frank warned in their report. As Colliers International's Czech report stated, "Pressure on rental levels will ease, with decreasing vacancy over the medium term".
Hungary: Growth down, rents up due to lack of supply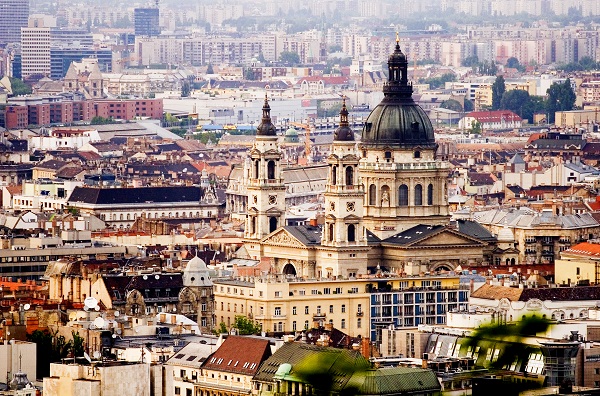 Economy
In 2015, the Hungarian economy experienced a pleasant 2.9% increase, according to the FocusEconomics Consensus Forecast data, but in Q1 2016 saw a rather underwhelming +0.9%, the smallest annual expansion in three years. In the meantime, the country improved its external balance sheet, reduced external vulnerability and decreased public debt, the sum of which compelled the Fitch rating agency to nudge Hungary's position by one grade to BBB-.
Real Estate Market
House prices in Hungary, published by Eurostat, reflect the common economic situation: growth in real estate prices is following economic growth. An increase of 1.9% in GDP in 2013 was turned into a 3.7% rise in house prices in 2014, and a 3.7% rise in 2014 led to a jump of 11.7% (according to preliminary data) in 2015. The market is trending ever upward, with authorities delivering four times more construction permits in 2015 over 2014. By the end of last year, sales volumes had increased by 25%, and our experts now expect the market to reach pre-crisis levels in 2016. Not surprisingly, Hungary made Tranio's top five list for best countries in which to buy property in 2016.
About 50% of foreign citizens buying property for sale in Hungary choose apartments in Budapest. The city offers a myriad of opportunities for investors and buyers with various goals in its diverse array of districts. Areas such as Ferencváros and Zugló provide secure and welcoming environments for families with children, districts like Belváros-Lipótváros and Ujbuda offer tantalizing residential spaces for young adults, and prime properties and investor-friendly properties abound in such districts as Terézváros and Józsefváros.
The year 2015 was an outstanding one for the office market in Hungary, according to Colliers International's analysts. "The vacancy rate of 12.1% was the lowest in the past 8 years, which resulted in rents increase", as per CI's 2016 Hungary market report.
The situation in the industrial and logistics real estate market was similar: growth in demand during 2015 and in Q1 2016, a constantly decreasing vacancy rate and a slight increase in headline rents, according to CI.
Forecast
Analysts at FocusEconomics believe that Q1's results were just temporary, as Hungary improved its external balance sheet, reduced external vulnerability and decreased public debt, all of which had the Fitch rating agency bump Hungary's position up by one grade to BBB-. The consensus forecast for 2016 is now 2.2%. The Central Bank put the base rate at a new record low of 0.9%. All this provides a basis for further growth in property prices and rents.
Regarding the office market, Colliers International expects the vacancy rate to reduce and rents to increase slightly in 2016, following a rise in demand. The same forecast is right for the industrial and logistics segment: a lack of supply will lead to an increase in rents.
Poland: Stable rents amid growth and good supply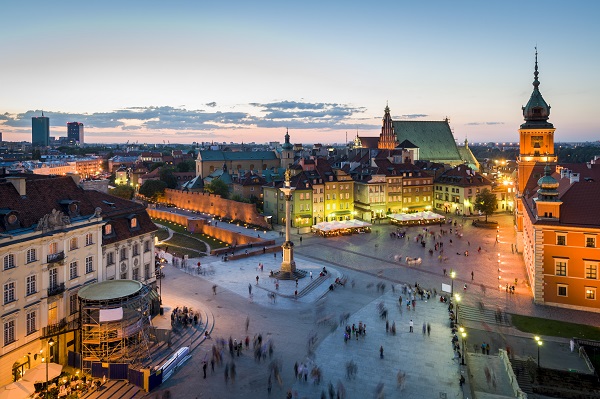 Economy
Poland has been doing rather well in recent years, with a 3.6% growth rate in 2015, according to the FocusEconomics Consensus Forecast, and seems to be on the right track in 2016, with a GDP growth remaining at a level of 3.5%­. That is a 0.1% decrease from the corresponding period of Q1 2015.
Real Estate Market
House prices in Poland have been rather volatile over the last decade, characterized by the property bubble which initially inflated the prices and then sharply suppressed them during the 2008 crisis. That is why a 5% GDP growth in 2011 was accompanied by a dramatic price drop of 3.5%.
Perhaps just now we are watching the process of not merely a recovery in the market, but a return to normal economic logic, according to which GDP growth, not an investment inflow, is a basis for house prices. In 2014, GDP grew by 3.3%, and house prices grew by 1.5% in 2015. Poland now leads the Central and Eastern Europe region in real estate investment transactions, with a total of €2.07 billion (approximately 40% of the regional total). Agata Sekula of JLL states that "Poland attracts investors thanks to the scale and transparency of the market and the country's good economic performance. The volume of real estate investment transactions concluded in Poland [comprises] €1.02 billion in retail, €786 million in offices and €261 million in warehousing".
The Warsaw office market saw a lot of new supply, a rise in developers' activity and, consequently, an increase in the vacancy rate that resulted in "downward pressure on rents", as stated in the Knight Franks's Commercial Market in Poland Q1 2016 report. In the industrial market, rents were stable in Q1, as demand and supply remained relatively balanced, according to Cushman and Wakefield's Poland Industrial Market Snapshot Q1 2016. "In retail, headline rents for prime retail units in prime shopping centres recorded an upward trend", according to Knight Frank's Poland Commercial Market Q1 2016 report.
One caveat, however, is that a new amendment to the Act on the Structuring of the Agricultural System — in force since April 30 — places restrictions on the direct and indirect transfer of ownership of Polish agricultural lands by private entities and persons. Such restrictions may prove particularly troublesome for M&A transactions. Krzysztof Banaszek and Arkadiusz Ruminski of Noerr LPP advise thorough assessment of target companies prior to M&A transactions to see whether such companies own Polish agricultural land, as such transactions may warrant the State Treasury's purchase of the land.
Forecast
FocusEconomics expects Poland to expand 3.6% in 2016 and 3.5% in 2017. Commercial real estate activity is expected to strengthen in the next 18 months, authors of the Knight Frank's Warsaw Office Market Outlook Q4 2015 report are sure. Downward pressure on both basic and effective rents will be observed, said Colliers International's Poland Market Insights Q1 2016 report.
Romania: Rents and prices are rather sticky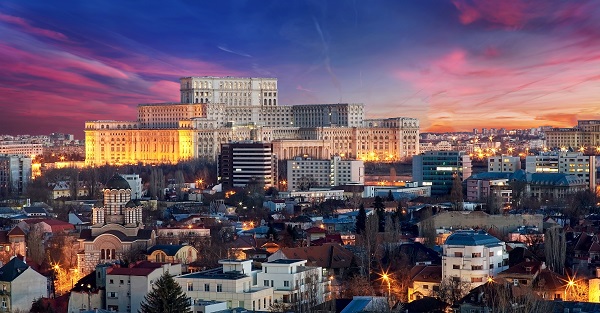 Economy
In 2015, the Romanian economy performed the best over the last seven years, thanks to a strong fiscal stimulus, analysts at FocusEconomics say. Moreover, due to tax cuts and wage hikes for public employees, the country remains on the right track: Q1 2016 showed +4.3%, significantly higher than 3.8% in Q1 2015.
Real Estate Market
House prices seem loath to follow suit. In 2013, prices were -0.3%, and in 2014 -2.0%, despite economic growth by 0.6% in 2012 and 3.5% in 2013. However, in 2015 prices went up by a substantial 2.9% following an increase of 3.0% in GDP in 2014.
Office rents were similar to those of previous years. The same situation was seen in the retail segment, both in Bucharest and throughout the rest of the country; it was also the same with rents for prime industrial and logistics spaces, according to Romania Market Overview 2015/2016 by Knight Frank.
Forecast
FocusEconomics expects Romania to grow by 4.2% this year, driven by strong private consumption. Though some risks exist, these are widening fiscal and current account deficits.
Knight Frank expects that rental prices will increase, since several large international companies are relocating to Romania, thus generating higher demand for residential property (Romania Market Overview Report). A moderate yield compression may be expected in 2016, especially in the office sector, say the company's analysts.
Latvia: Stability and hope are key words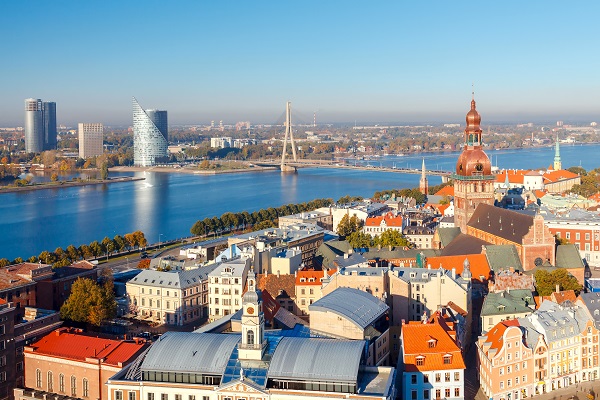 Economy
Latvia recently experienced a downward trend with GDP growth, which was decreasing almost every year, from 6.2% in 2011 to 2.7% in 2015. This 2.7% figure was a bit better than 2.4% in 2014, and Q1 2016 saw a 2.1% increase over Q1 2015, so the economy seems to be on the mend.
Real Estate Market
House prices in Latvia follow a somewhat different path, starting with a 10.4% growth rate in 2011, but mostly declining thereafter. These figures have little in common with economic parameters, however.
According to our experts, the highest demand for properties is in Riga, the capital, and Jurmala, a coastal resort town. Foreign investors acquiring property in Riga usually intend to move to Latvia in the near future; otherwise they plan to rent their property out. The most common property characteristics are the following: an apartment, containing two or three bedrooms, newly built or fully renovated structure, centrally located, and located in the Embassy District. Average budgets in Riga hover around €300,000. Those investing in Jurmala properties have a predilection for either apartments or houses. Apartment budgets are akin to those in Riga, but house budgets tend towards €500,000. The key quality of a coveted property in Jurmala is proximity to the coastline. Notably, if a real estate investment exceeds €250,000, then an investor is eligible for a residency permit in Latvia, a major incentive for non-EU buyers to consider Latvian properties.
The main drastic change in the market happened in September 2015. Until that time, Latvia used to grant residency permits to non-EU buyers who purchased a property worth €143,300 in the major cities or mere €71,150 for less populated locations. Since the changes in law took place, the overall demand has decreased considerably. Because of the fall in demand, nowadays sellers are more open to negotiate on the purchase price. The average discount that you can get is between 5% and 10%.
In the office market, the vacancy rate was stable in 2015 and early 2016, and so were the rents, which have not shown any oscillation since 2014. The industrial market is characterized by stable demand and shortage of supply, which serve as a curb for activity. During 2015, rents throughout all property classes remained unchanged. The same can be said of retail, according to a series of reports on Latvia by Colliers International. Despite the stagnancy, however, Latvia remains among the most requested countries (ninth in 2015) in online searches for foreign commercial property, according to Russia's top search engine, Yandex.
Forecast
Analysts at FocusEconomics pointed out, "Following a deceleration in Q1, the economy is expected to pick up speed in the coming quarters, supported by a gradual strengthening in domestic demand". However, weak exports will continue to be a drag on growth, so GDP is set to expand 2.7% in 2016, and in 2017 the economy is projected to increase 3.2%.
Ivan Stupachenko, Tranio
Subscribe not to miss new articles
We will send you a content digest not more than once a week
Subscribe
Done!
Top 5 Articles of the Month