Real estate liquidity: what it is and how to estimate it
Investors choose investment property based on two factors: yields and liquidity. While yields create revenue and cash flow during ownership, liquidity determines how successful the investor will be upon exiting the project.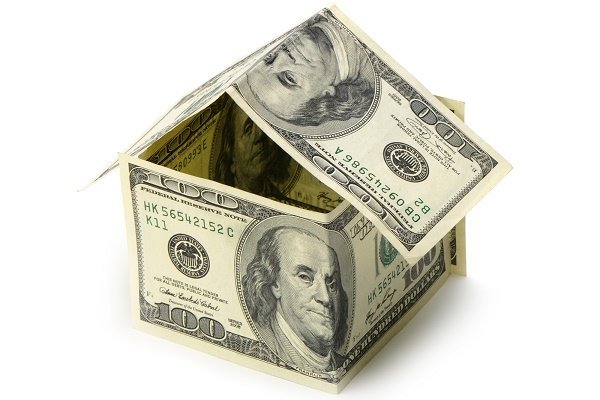 Liquidity determines whether assets will be sold quickly or slowly and if the price will be above or below market value. Property that is easy to sell and purchased at market value is liquid. Conversely, assets that are harder to sell and transact for a discounted price are considered illiquid.
In Detroit, America's failed automotive capital, foreclosed homes sell for $5,000. These assets are illiquid: so difficult to sell that they require a more-than-substantial discount to find buyers. If these properties were advertised for $30,000–40,000, buyers would take years to appear.
Investors value liquidity over yields because they are inversely proportionate:
high liquidity = low yields / low liquidity = high yields
Property has the lowest liquidity
Any asset that can be exchanged for money has a certain level of liquidity. Money is the most liquid asset because it is the fastest to exchange for other assets.
| | |
| --- | --- |
| 1 | Money |
| 2 | Stocks and bonds |
| 3 | Precious metals |
| 4 | Real estate |
| 5 | Art |
Securities (stocks, bonds, etc.) are also deemed liquid because of their low acquisition costs, lack of complex legal arrangements and ease of transaction.
-> Debunking profit myths on real estate and securities investments
Real estate is one of the most illiquid assets because it requires more capital to buy than securities or precious metals for example. It also takes longer to sell property, both to find a buyer and complete the transaction process. Property assets are also limited to their current location (immobile) and affected by changes to the local market. It's also common for buyers to request discount in exchange for a faster transaction.
There are three factors that increase liquidity: high demand from wide audience of potential buyers, high product and how easy it is to estimate the value. Real estate lacks that final element. The relatively low liquidity of real estate, compared to securities, can be attributed to the difficulty in its evaluation rather than lower demand. It's hard to create a system that can accurately and quickly evaluate price considering the wild variety of properties on the market. Imagine how simple it would be if Paris had only 10 types of flats and land were the same price everywhere — it would be much easier and faster to figure out the price and to sell.
Questions and factors that determine real estate liquidity
Property location, condition and local market dynamics also affect liquidity. Here are the questions and factors that can help an investor evaluate a potential purchase.
How fast the deal can be made and how much time will it take to finalise the paperwork?
How much will it cost to close the deal (taxes, expenses, etc.)?
Is this property segment in demand and what state is the real estate market in?
-> Property market cycles: how to choose the best moment to buy property?
Location
— proximity to transportation hubs, places of employment, health/education/retail centres and infrastructure
— low crime rate and good reputation
— low unemployment
— green spaces (close to parks, no industrial premises around)
Market
— excess demand
— good market capacity and activity (more sales, better liquidity)
— affordability (prime property is harder to sell)
— stable value (falling prices decrease liquidity)
Property
— recent construction (new-builds and renovated properties sell better than old, decrepit buildings)
— design and location (good view, convenient design, high ceilings, second floor or higher)
— amenities (parking, playgrounds, etc.)
Other
— information (the more buyers know, the faster property will be sold)
— easy and fast due diligence
— transaction expenses (high costs, low liquidity)
— time of sale (more property on the market in spring and autumn)
The UK, Sweden, Finland, Germany and Luxembourg were named markets with the most liquid commercial properties by DTZ in 2014. The least liquid real estate markets were Russia, Ukraine, Denmark, Estonia and Italy.
Liquidity by property type
Real estate liquidity also depends on the type of property. Generally speaking, residential property has better liquidity than commercial property because:
it requires less due diligence and incurs less transaction fees.
residential property is more immune to national or regional economic fluctuations: people always need somewhere to live.
In Europe, one-bedroom flats and studios on the second floor or above located in major city centres (e.g., Berlin, Vienna, London, Munich, etc.) within walking distance of public transport are the most liquid properties on the market. For example, flats in the most popular districts of Berlin can sell in less than a day.
In general, large and expensive property is less liquid, which is why apartment units are easier to sell than whole commercial apartment buildings. Offices sell more quickly than office blocks and high street stores faster than shopping centres.
| | |
| --- | --- |
| 1 | Residential property |
| 2 | High street retail in large cities |
| 3 | Offices |
| 4 | Shopping centres, hotels |
| 5 | Buildings under construction |
Shopping centres and large hotels are the hardest to sell because due diligence takes time, resources and costs more.
-> Liability: what to know when buying overseas property
High-yield property is harder to sell, which affects the overall value of the investment. Investors often need to give a substantial discount if they want to sell quickly. I personally recommend buying quality property in central locations so it will always be in demand with local and international investors.
Yulia Kozhevnikova, Tranio
Subscribe not to miss new articles
We will send you a content digest not more than once a week
Subscribe
Done!
Top 5 Articles of the Month