Safe havens: purchasing overseas property in a world rattled by security threats
From the Bastille Day attack that claimed more than 80 lives in Nice, France to the Turkish coup attempt that killed over 200 civilians, a series of recent tragedies have left overseas property investors riddled with insecurity.
In our increasingly turbulent world, there are a number of steps you can take to safeguard your overseas property purchases. A fundamental step no buyer should overlook is that of thoroughly researching the security situation in any country where you're considering purchasing property.
Toward that end, we have compiled a list of five countries with attractive property markets have been lauded for their safety and security.
Finland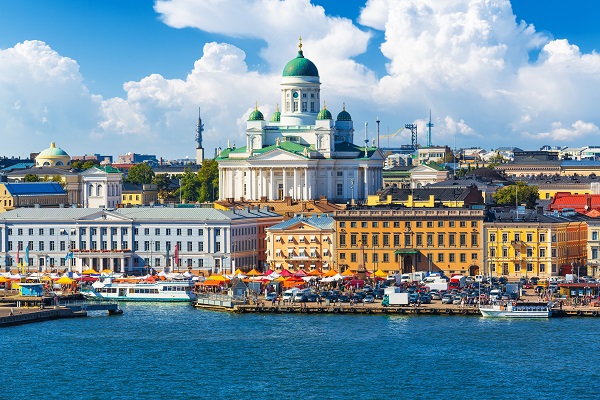 Finland is the safest country in the world, according to the World Economic Forum's (WEF) latest annual travel and tourism report. The WEF ranking is based on the costliness in each country of common crime, violence and terrorism, as well as the extent to which people in the country can rely on police protection from crime.
In addition to its excellent safety and security rankings, Finland is something of a paradise for property investors. It ranks first in the world with respect to property rights, according to WEF. It also boasts some of the lowest mortgage rates on Earth.
Investors from Scandinavia and Russia have demonstrated a particular affinity for Finland, flocking to its vibrant capital city of Helsinki, as well as its picturesque Lapland and Lakeland regions.
According to cost of living database Numbeo, central Helsinki apartments are currently selling for an average of €4,382/m², while apartments outside of the city center have an average cost of €2,672/m².
While residential dwelling costs decreased by 0.6% across the country in 2015, they increased by 0.4% in Helsinki during the same period, according to a 2016 market report issued by independent research organization KTI Finland. The same report noted that housing prices are expected to increase by 0.2% across the country in 2016.
Trends that are expected to contribute to growing demand for rental housing include continuing urbanization, decreased average household size (75% of Finnish households consist of one to two persons, while 48% of Helsinki households consist of one person) and an influx of asylum seekers, according to KTI.
Portugal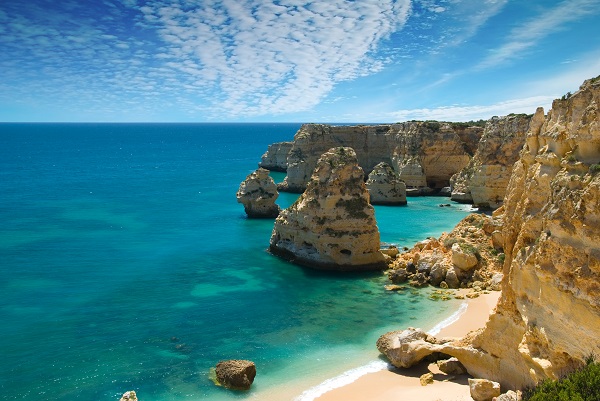 Portugal also ranked among the 10 safest countries in the world, according to WEF, and beat even Finland in the Institute of Economics & Peace's 2016 Global Peace Index (GPI), which ranks countries based on 23 indicators, including the impact of terrorism and political instability. In the GPI, Portugal ranked fifth, compared to Finland's 11th.
"The largest improvement in the [European] region was recorded by Portugal, which built on gains last year to rise nine places to fifth globally. This reflects continuing improvements in the context of the country's gradual return to political normality following its EU/ IMF economic and financial adjustment process," according to the GPI.
Portugal was hit hard by the 2008 global financial crisis. Then, between 2010 and 2014, it suffered a financial crisis of its own. However, after implementing a series of structural reforms and completing a European Union (EU)-International Monetary Fund (IMF) bailout program, Portugal escaped the crisis and created an environment conducive to foreign investment.
While Portuguese property prices have experienced growth in recent years, they remain among Europe's lowest. As of August 2016, Portugal's overall housing price average was €1,073/m², according to the country's Instituto Nacional de Estatistica (INE). For comparison, the average price per square meter in Monaco is €44,522, and that for the United Kingdom is €25,575, according to the Global Property Guide website.
The average housing price in Lisbon is €1,301/m², according to the INE, while the popular coastal region of Algarve boasts an average of €1,376/m².
In addition to relatively low housing prices, a number of other factors have proven to be a draw among foreign investors:
Low cost of living (COL): According to Numbeo, you would need €4,600 to obtain the same monthly standard of living in London that €2,241 would get you in Lisbon.
Portugal is conveniently located in close flying distance from all of the major European capitals, as well as the east coasts of the United States and Canada
It offers a temperate maritime climate;
Portugal ranked 23rd out of 189 countries in the World Bank's 2015 Ease of Doing Business report;
Non-resident investors have the option of obtaining Portuguese citizenship.
For all of these reasons, Portugal is expected to become increasingly attractive among foreign property investors in the immediate future.
While numerous factors weigh in favor of Portuguese property purchases, British nationals in particular are advised to consider several potential deterrents in light of Brexit. In particular, the British pound has yet to rebound following its slump against the euro in the immediate aftermath of the Brexit referendum.
Canada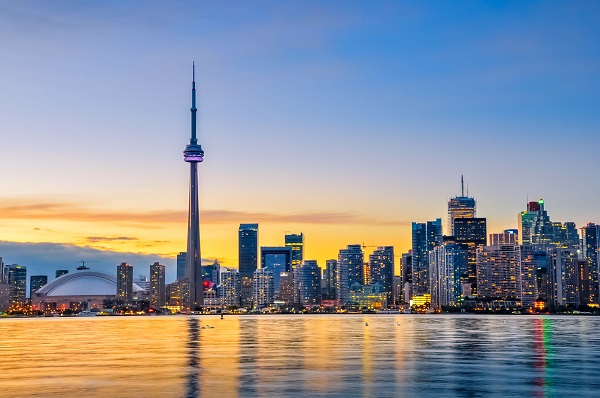 Canada has long been known to keep its distance from global turmoil. Lesser known are the great strides it has taken to ensure security within its own borders.
In light of the growing threat of terrorism around the world, Canada has taken measures to bolster its anti-terrorism legislation in recent years. Laws such as the Anti-terrorism Act, 2015 help to ensure that Canada is able to welcome large swaths of immigrants while also retaining its position as one of the world's most serene countries; it was ranked the 8th most peaceful nation in the GPI.
Despite its solid security level, some of Canada's regional property markets have in recent years felt the pressure of global oil price volatility. According to the Global Property Guide, decreased oil prices have caused housing prices to slump in oil producing regions such as Calgary. As of September 2016, Calgary had experienced a housing price decrease of 4.87% year on year, according to the house price index maintained by Teranet and the National Bank of Canada (HPI).
Meanwhile, housing markets across Canada had experienced collective year on year growth of 11.64% as of September 2016, according to the HPI.
The average apartment price in the center of Canada's capital city of Ottawa is C$5,053, according to Numbeo, while apartments outside of the center sell for a comparatively paltry average of C$2,605. Apartments in the center of the country's most populous city of Toronto go for an average of C$6,591, while those beyond the city center have an average price of C$5,105, according to Numbeo.
The country's property market is proving increasingly popular among foreign investors. Canadian weekly news magazine Maclean's wrote in May of this year that Chinese real estate purchasers were reshaping the country's housing market.
Montenegro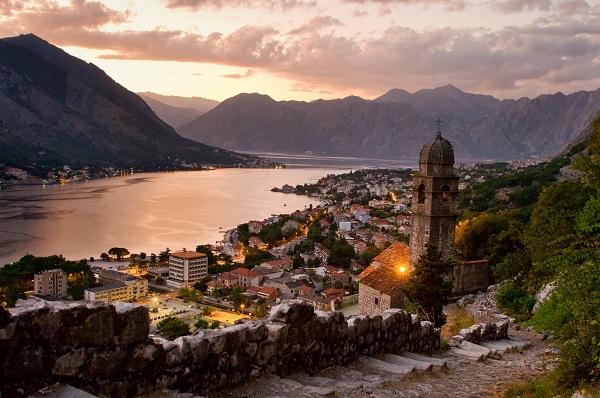 In the nearly 20 years that have passed since war ravaged the Balkan Peninsula, Montenegro has emerged as a tourist hotspot and a darling among overseas property investors.
According to the GPI, Montenegro boasts a "high" state of peace. The WEF report ranked Monenegro 47th in the world in terms of safety and security, placing it between the Czech Republic (46) and Italy (48).
The country's spectacular landscapes of untouched mountain slopes and crystalline Adriatic shores have lured in a growing number of tourists each year. According to the Statistical Office of Montenegro (SOM), August 2016 drew in 583,276 tourists — a 6.5% increase compared to August 2015.
However, property rates in Montenegro remained among the lowest on the continent, and have recently experienced a slump. According to the SOM, dwellings in new residential buildings in Montenegro averaged €1,050/m² in the second quarter of 2016, a 10.2% year on year decrease, and a 0.7% decrease compared to the first quarter of 2016.
During the same period, dwellings in new residential buildings in the coastal hotspots of Bar and Budva averaged €1,500/m² and €1,505/m², respectively.
The Nomad Capitalist blog touted Montenegro as a country with a wealth of investor appeal: "With a pro-business government and low tax rates, you'll see more investment in the country in the coming years."
Czech Republic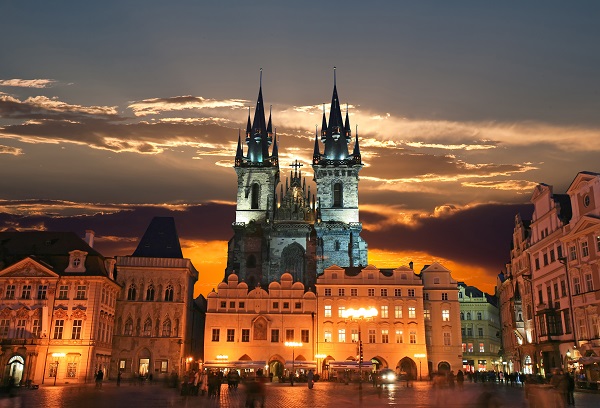 The Czech Republic has long been one of Eastern Europe's strongest magnets for tourists and investors. This is largely attributable to the fact that the country has managed to avoid major social and political upheavals in recent decades. The GPI ranked the country as the sixth most peaceful on earth.
The Czech residential market experienced growth throughout 2015, according to a Deloitte report on European residential markets, issued in July 2016. The report pegged the average apartment price at €1,668/m² in cities across the country in 2015 — a 6% boost, year on year.
Deloitte noted that the Czech property market is expected to experience accelerated housing prices in 2016 in light of increased housing demand.
Increased demand for residential properties in the country was attributable to favorable economic development, low interest rates, improved civic sentiments and general optimism, according to the report.
The Czech market is considered to be one of Eastern Europe's most stable, a fact that has attracted investors from across Western Europe (in particular, the UK, Germany and Italy), as well as from the former Soviet space. Analysts predict that these price trends will continue for the foreseeable future.
Tranio
Subscribe not to miss new articles
We will send you a content digest not more than once a week
Subscribe
Done!