The number of real estate transactions in Cyprus has increased by 18% in the first nine months of 2022.

The Department of Lands and Surveys in Cyprus reports that a total of 9,610 real estate transactions had been registered in the period from January to September 2022. This amount is 18% more than the 7,003 contracts concluded in the same period last year.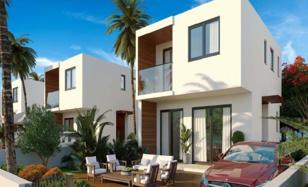 369,000 €

5,100,000 €
In September 2022, 1,157 purchase and sale transactions were recorded. More than 900 transactions were recorded in the same month last year.
In 2021, 18,463 real estate sales worth 3.19 billion euros were registered. As for purchases, EU and non-EU citizens bought 3,057 real estate units. Cypriots made 15,406 purchases. At the amount of 2.73 billion euros, 14,663 properties were sold in 2020.
The number of sales transactions increased in all areas. Limassol and Paphos recorded 398 and 240 deals, respectively. The following areas are Larnaca (226), Nicosia (215) and Famagusta (78).
Source: Cyprus Property News
Subscribe not to miss new articles
We will send you a content digest not more than once a week
Subscribe
Top 5 Articles of the Month