The problems Russian-speaking investors face when buying commercial property abroad
Buying property abroad is no easy task, for both first-time buyers and the experienced investor. So what difficulties do Russian-speaking buyers face most often? International real estate broker Tranio completed a survey of 476 real estate market experts from 33 countries in early 2018, during which they shared their experience of working with Russian-speaking clients and answered the question: what factors most often complicate or cause transactions to be aborted?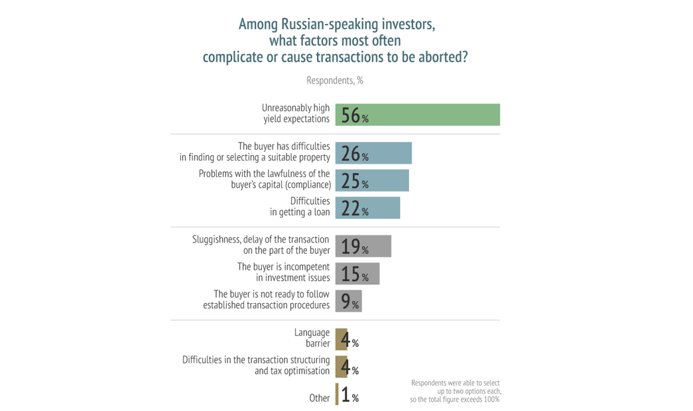 Exaggerated yield expectations
The most common issue international realtors face when working with Russian-speaking investors is their exaggerated yield expectations. This is the opinion of 56% of the respondents (they were able to select up to two options each, so the total figure exceeds 100%). The survey showed that buyers of commercial property expected to obtain an average yield of 6.7% per annum — in certain countries, this figure is closer to reality, but in the reliable German property market, for example, the long-term rental yield is just 2–3% per annum. "Higher figures are possible in the German market only under a very positive scenario", Tranio managing partner George Kachmazov said. "Currently getting 7–8% yields in Germany is only possible with a loan, efficient tax structuring and an optimistic sale in 3 to 10 years". When the results are viewed through the lens of 'price range', it is notable that the higher the transaction cost, the less often realtors reported exaggerated yield expectations.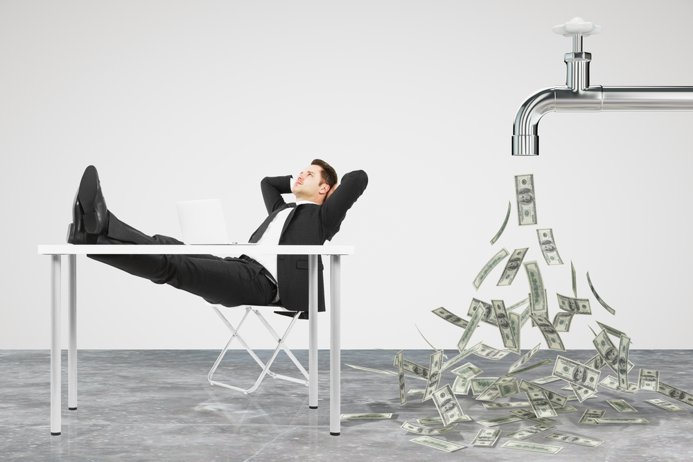 Property selection
The second most popular answer was finding or selecting a suitable property but scored only half (26%) of the most popular option. In last year's 2017 Tranio survey, this issue was the most common, and Mr Kachmazov believes that the situation will only deteriorate in future. "Finding property to invest in will become even more difficult", Mr Kachmazov commented. "Due to a large amount of capital currently flooding commercial markets around the globe, quality properties are becoming scarce, and there is a bitter struggle for available properties." There is much concern about this issue in Greece, where 73% of realtors chose this answer. According to Mr Kachmazov, this is perfectly understandable: the Greek crisis has led to a deficit of quality supply in the market.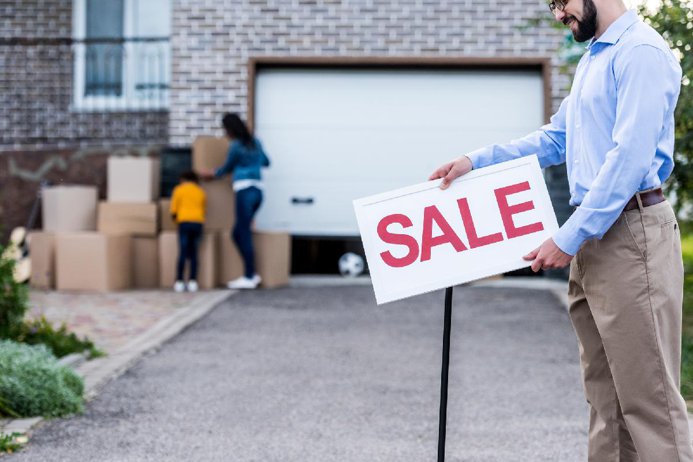 Legality of funds
Another common issue mentioned by a quarter of the respondents is the legality of funds when opening an account with a foreign bank (compliance). Typically, investors may be required to provide tax returns and documentary proof of inheritance, dividends, asset sales or rental income. "Clients need to pay attention to bank-imposed requirements on the documents that need to be submitted. For instance, one bank may only require a simple translation, while another may request notarised versions or the translation performed by a locally certified translator", Tranio lawyer Ekaterina Shabalina commented.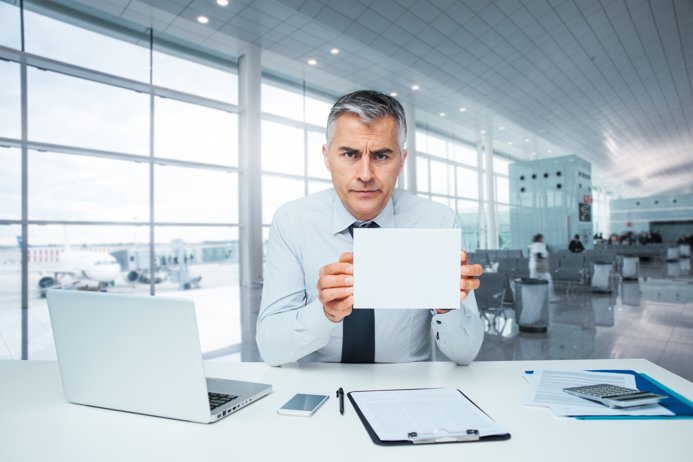 Realtors from Latvia, Austria, the US, Spain and the Czech Republic report difficulties with checking the legality of funds more often than others. "Spain and the United States have historically been strict about the origin of funds", Mr Kachmazov said, adding, "The situation in Latvia has deteriorated much given the ABLV Bank dissolution and other news about chasing so-called 'Russian money'. The Czech Republic was also previously liberal, but the country seems to have started tightening the screws". It is probable that many Russian-speaking clients find it difficult to obtain a loan for the same reason. This issue was mentioned by 22% of the respondents.
Transaction delays and lack of knowledge
One-fifth of respondents mentioned the sluggishness of Russian-speaking buyers as the main factor contributing to the abortion of transactions. As shown by analysis of the survey results, this is especially typical of clients with above average budgets (starting from several million euros). However, such buyers are less often characterised by realtors as incompetent investors. This type of difficulty was mentioned by just 15% of the respondents when closing transactions.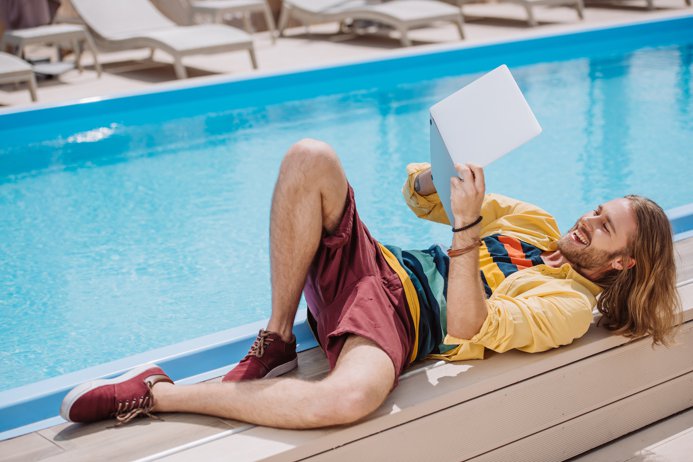 As little as 9% of foreign realtors noted the Russian-speaking investors' unwillingness to follow established transaction procedures. This issue is more typical of buyers with large budgets. The language barrier and difficulties in the transaction structure rarely impede transactions from being successfully closed. These options scored only 4% each. According to Mr Kachmazov, Russian-speaking investors have become wiser and more experienced: "they often speak English themselves or have English-speaking employees, and, therefore, contact foreign agents easily".
Subscribe not to miss new articles
We will send you a content digest not more than once a week
Subscribe
Done!