Tranio.Ru reports 2014 year-end double sales growth
Tranio.Ru, an international real estate broker offering the largest overseas property catalogue in Russia, has just completed its fourth year of operations. The number of transactions has doubled and we have more full-time employees, wider cooperation with foreign partners, new departments opened and big improvements in the speed of our website — these are the highlights of the recent months.
2013
2014
Transactions
per year
100
200
Number of visitors
per day
3,500
5,000
Traffic in number
of visitors per year
1,000,000
1,500,000
Listings
100,000
130,000
Partner pool
400
500
Headcount
20
35
Transactions doubled in a year
In 2014, we made some 200 property sales and leases overseas as against 100 in 2013. We have improved the quality of our services and boosted customer experience, delivering 100% customer satisfaction as proof of the enhancements achieved.
2014 was another busy year for Tranio.Ru. Albeit 12.5% less than 2013, we captured 5,000 leads from various countries, marking a twofold boost in average house-purchasing budgets from €650,600 to €1.2 million over the year. Spain, Germany, Italy, Latvia and Turkey were the most popular destinations for Tranio.Ru visitors buying property abroad, yielding up to 50% of leads. Georgia, Bulgaria, the Czech Republic, Estonia and Montenegro were also among the top-10 places.
Partnership program expanding rapidly
We launched a partnership program in 2013, in which we developed over 400 new business contacts; by the end of 2014 we had partnered with 500 top real estate agencies and developers globally. We are constantly looking for new and reliable partners to deliver the most professional and quality service to our customers.
Our partnership program covers collaboration with such well-established leaders as Alfa Capital, VTB, IFC, Otkritie, Azimut Yachts, Deutsche Bank, Ernst & Young, PrimeConcept, UBS etc., whose managers trust us to serve their clients.
We are thrilled to announce the opening of a new office in Barcelona this fall, launching our first partner operating under the Tranio brand. We plan to open more foreign divisions next year.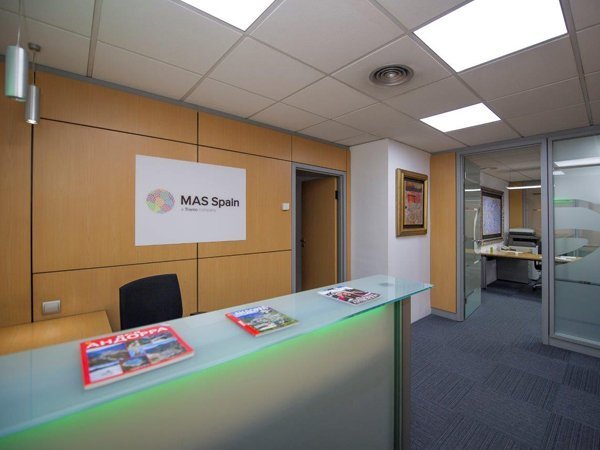 Tranio.Ru, Barcelona partner office
We created a tailored interface for partners to track our managers handling requests in real time. We also established a subsidiary, Promo.Tranio.Ru, to help our partners advertise their services efficiently and attract targets in the Russian market. We also continued developing the English version of our website Tranio.Com.
Our people: expanding the team
Tranio.Ru had almost 20 FTEs in 2013 and increased the headcount up to 35 people in 2014, with more than 20 client managers among them. Besides our Barcelona office, we have two more client service hubs based in Moscow and Bryansk, Russia. Over 10 people telecommute daily. We also opened a foreign commercial property investment department in 2014.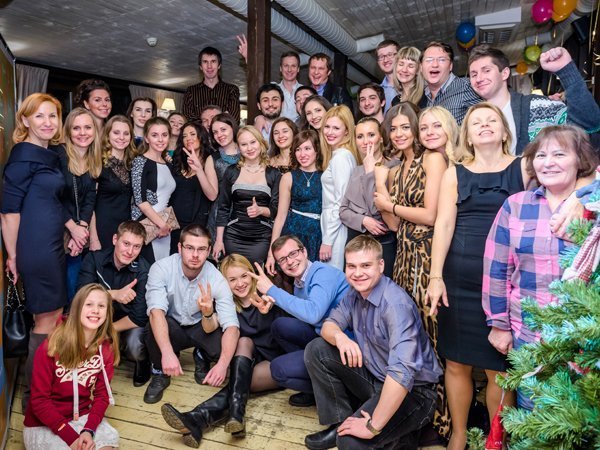 Tranio.Ru team
2014 saw major quality improvements and better sales performance as we documented our operating models and standardized our client cooperation. We also focused on learning and the development of our people. Tranio.Ru employees regularly attend training, conferences and industry events, and make familiarisation trips abroad. Many are improving their English language skills by Skyeng program.
Real estate catalogue: 30% more listings
The 2013 Tranio.Ru listings exceeded 100,000 and spiked over 130,000 by the end of 2014. Our company remained in pole position, offering the largest overseas property database. Indeed, it is so vast that a manual search only results in 500 listings per month.
We imposed strict quality controls on listings in 2014. Now we concentrate on the quality of listings rather than their number. We established an editorial department to review our overseas property catalogue, where over 10 editors are involved in updating the database, writing catchy and smart property descriptions.
Traffic: 1.5 higher
In 2014, our website traffic rose to over 5,000 visitors per day as against 3,500 visitors a day in 2013. Tranio.Ru's audience grew from 1 million in 2013 to 1.5 million in 2014.
Tranio.Ru is still ranked second for visibility SeoRate.Ru in search engines among overseas property websites. This is a significant breakthrough compared with our 33rd ranking in 2012. Our website is visible to more than 50% of Russians interested in foreign property.
Citation index: more mass media citations
In 2014, we authored 300 unique articles. In addition, we published the third and fourth issues of our survey of Russian Purchasers of Foreign Property.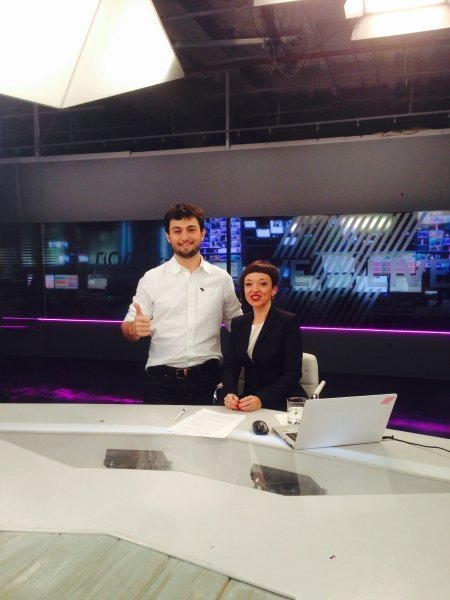 George Kachmazov, guest speaker on Rain TV
Tranio.Ru is recognized as an authoritative source by major publications. It was one of the five most-cited media on real estate and development markets in 2013 and 2014, with our site enjoying a top-3 position. Tranio.Ru was mentioned by such prominent publications as Bloomberg, Forbes, Lenta.Ru, the Moscow Times, Vedomosti, Gazeta.Ru, Kommersant, RBK, RIA Novosti and Rossiyskaya Gazeta. What's more, Tranio.Ru personnel appeared as guests on TV channels such as Dozhd, Mir and Moscow 24.
Striving for technological excellence: website now 1.5 times faster
Our programming people continue to develop Tranio.Ru extensively. Every day we come up with new improvements and streamlined processes. 2014 saw our website speed up 1.5 times.
Paying scrupulous attention to details, the interfaces underwent a number of changes to make Tranio.Ru even more user-friendly. The most critical transformations were made in the internal hit counter system; this now delivers state-of-the-art convenience, affording our client managers a wide range of new functions to automate routine tasks, which in turn enhances customer service.
Events, forums and exhibitions
In 2014, Tranio.Ru continued its active participation in events focusing on the purchase and sale of overseas property. In spring, we hosted the 4th Unofficial Forum for Foreign Real Estate Stakeholders, with support from the Domexpo exhibition and the Real Estate Digest magazine, Moscow.

Tranio.Ru at Moscow International Property Show
Our team also participated in all the largest overseas property exhibitions held in Russia, including Domexpo, Investshow, and the Moscow International Property Show.
Our future plans:
— to develop Tranio.Com and start property sales to European clients. "2015 will see several major transformations, including the appearance of an English version of the Tranio.Com website. Next year we will focus on making our project very visible and popular among European clients. Tranio.Com has the ability to capture up to 25% of leads by the close of 2015 and the English version will gradually catch up and eventually surpass the Russian site. Thus, this will truly be a global project," says George Kachmazov, Managing Partner, Tranio.Ru.
— to update the website to make it simpler, more user-friendly, more attractive and insightful.
— to make our sales department bigger and enhance the professional expertise of the team to provide customized and quality services.
— to expand our editorial and continue writing articles in English.
— to reinforce our foreign cooperation department. We will set standards for manager and partner collaboration for clear understanding of responsibilities and expectations, which will result in better quality of services for our clients.
— to continue our partnership program. We plan cooperation and joint events with more banks.
Yulia Kozhevnikova, Tranio.Ru
Subscribe not to miss new articles
We will send you a content digest not more than once a week
Subscribe
Done!
Top 5 Articles of the Month